Summary

Industry bodies write to the government to quickly resolve issues faced by the exporters.
The letter highlighted how British firms are blank about the new EU trading procedures.
Business leaders across the UK have warned the government about their members facing difficulties at the national ports post Brexit deal got implemented. If this situation continues as is, industry could face significant financial losses, warned the business leaders.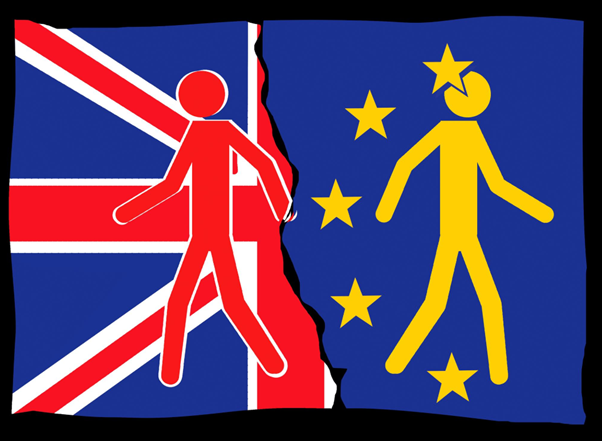 (Image Source: © Kalkine Group 2021)
On Thursday, these leaders held a meeting with Cabinet Office minister Michael Gove. After it concluded, the Confederation of British Industries, Make UK, the British Chamber of Commerce, Institute of Directors, and the Federation of Small Businesses issued a joint letter to the government highlighting the urgency to solve the issue.
The letter highlighted that exporters were increasingly facing hold ups at the UK ports. Moreover, many lorries were forced to make empty return journeys due to problems in getting customs certificates.
The business leaders informed that they had to issue the letter after Gore tried to play down upon the issue. Earlier, PM Boris Johnson had said that the business disruptions triggered by the new trade regime with the EU were merely teething problems. However, the businesses wanted the government to soften the blow as much as possible.
There was a lack of coherent advice from government departments regarding the new EU trade rules post the Brexit deal, the leaders highlighted.
Pacifying the troubled leaders, Gove added that he was aware that some companies were particularly facing challenges with certain aspects of new trade rules with the EU. The government will try its best to help them adjust as fast as possible.
Issues on the table
Apart from facing problems in adapting to new customs procedures, the British businesses are struggling to transport goods via the Dover-Calais route. Additionally, they faced a lack of proper advice from both the government and the specialist professionals regarding the border related rules.
Businesses have cautioned the government that these issues needed to be attended right away as the grace period for making the necessary adjustments expires in the next two months. Moreover, the cross-border traffic is usually lower in January and is likely to grow in the next few months. So, if the issues are not fixed it can spread the chaos in the future.
According to the latest data from Prefecture Hauts-de-France et du Nord, 65 per cent of the lorries moving daily from the Port of Dover and Eurotunnel to the Northern France travelled empty, for the week ending January 24.
Additionally, the heavy goods traffic on either side of the English Channel was only 70 per cent of the normal flow for the same period. Delays for lorry drivers at the French border were also observed, mainly due to incomplete export health certificates.