Summary

The Fulham Shore PLC eyes revival from COVID-19 and plans new restaurant openings in and around UK.
Plant Health Care PLC posted 3% Y-o-Y growth as compared to 2019.
Zinc Media Group PLC posted a resilient and strong picture with business in pipeline till 2022.
Companies listed on the Alternative Investment Market (AIM) have started reporting numbers for 2020. Many companies get listed on this sub-market of the London Stock Exchange to take the advantages it offers. Many of the AIM-listed companies have shown their metal during the pandemic and performed well and have come up with satisfying financial updates in current situations. The Fulham Shore PLC (LON: FUL) updated its sales numbers as compared to 2019 and announced new eatery opening. The Plant Health Care PLC (LON: PHC) announced its primary results for the full year ended 31 December 2020, while Zinc Media Group PLC (LON: ZIN) also posted its results for 18 months ended 31 December 2020.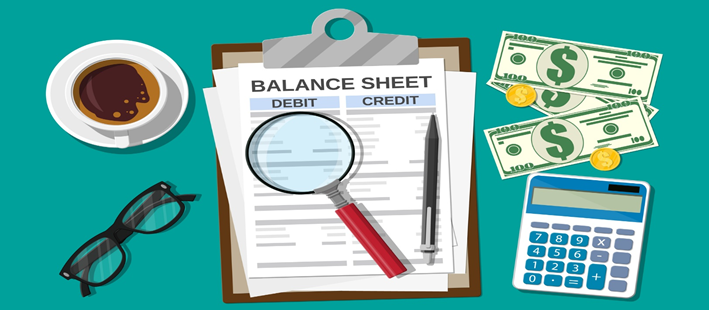 Image source: © Abscent | Megapixl.com
Let us see the numbers in detail for each of these AIM-listed companies:
The Fulham Shore PLC
In its trading update on 23 April 2021, stated that the current sales numbers are very promising when compared to pre-pandemic levels. It is facing a situation of demand exceeding the number of seats available at peak times. It has re-opened 70 out of its 72 restaurants for dining, delivery, and collection services.
The terraces and open spaces are being utilised, in accordance with social distancing norms & pandemic guidelines. The group is now identifying potential new locations business. Sites are being inspected in and around UK for opening new or additional spaces. Many of these sites have pre-existing fitted units, which shall bring down the new setup cost for the company.
It is in the process of opening two new buildings by June and eye a revival from COVID-19 slumps. The group is also anticipating the full opening of its restaurants once permitted. The company shall also capitalise on the property opportunities standing before it.
The company's share rallied 8.75% at GBX 17.40 on 23 April 2021, 11:00 am GMT+1, nearing its 52 weeks high of GBX 17.49.
Plant Health Care PLC
The company released an update on the impact of Covid-19 on its business along with results for the full year ended 31 December 2020. The leading provider of novel biological products delivered year-on-year sales growth of 3 per cent in 2020. Operating cost savings and also improvement in working capital was visible in its results.
There was a lot of pandemic induced challenges in the reporting period. However, for the first time, the company posted a positive cash picture. It has got US$0.3 million from the Paycheck Protection Program in the US and US$0.1 million from the Spanish Government. In Europe, sales to new markets helped to improve overall sales by 24 per cent.
Reduced demand for fruits and vegetables during pandemic unfavourably affected sales in Mexico. It was also unable to raise prices to pay off for the devaluation of Mexican peso. In-market sales in the US and Brazil doubled in 2020. The corporation raised GBP 3.6 million by the issuance of new ordinary shares in March 2020 and another GBP 6.6 million now in March 2021.
Its' shares were experiencing a steep fall of 3.05 per cent post results and were at GBX 15.90 on 23 April 2021 at 10:37 am GMT+1.
Zinc Media Group PLC (LON: ZIN)
The UK-based media house announced its results for the period ended 31 December 2020. The group's accounting reference date has been changed from 30 June to 31 December; thus, results are for an 18-month duration. Zinc Media reported revenue of GBP 30.6 million as compared to GBP 23.2 million for FY2019. Though it resorted to cost cutting plans, it still posted a loss of GBP 0.8 million at the Adjusted EBITDA level.
The group also reported structural changes for long-term financial stability. It raised GBP 7.5 million of new capital and converted all preference shares to ordinary shares. Debt was either converted or extended up-to 2022. It also went for a capital reduction using share premium and merger reserve to have distributable reserves on 31 December 2020.
The Made outside London (MoL) revenues increased to 58 per cent of turnover. According to group CEO Mark Browning, it successfully navigated through the pandemic crisis. It also showed resilience with a revenue bounce back in H2 2020 with continuously improving margins. He highlighted that the group is building a strong pipeline for 2021 and 2022.
The company's share on 23 April 2021 surged by 5.80 per cent from its previous close and was at GBX 59.25 at 10:39 am.