Summary

FTSE 100 stocks are those that have the biggest market caps on the LSE.
For an investor seeking to put in £1,000 into these stocks, there are various investment strategies to adopt, such as value investing, growth investing, diversification and more
Ideally, an investor should hold on to such stocks for the long term to benefit from healthy returns.
Investing in the stock markets is one of the main avenues for investors to create wealth in the long term due to the high returns one can generate from certain stocks. Institutional, retail and novice investors can all generate healthy returns by investing in blue-chip stocks, indices or funds.
The FTSE 100 index is the blue-chip index on the London Stock Exchange and had an average annualised return of 7.75 per cent between 1984 and 2019.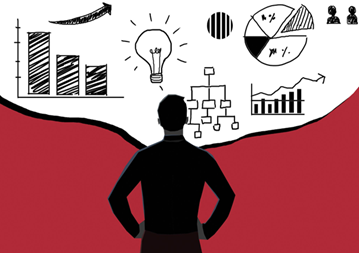 Copyright © 2021 Kalkine Media
In this article, we will take a closer look at how one can invest an initial investment amount of £1,000 into FTSE 100 stocks to generate returns.
Investment strategy
Some factors to look at prior to investing is to identify stocks that are lower risk, value stocks known as value investing or for opting for high growth stocks known as growth investing, depending on the individual's investment goals and risk threshold.
Moreover, the best way to generate high returns from these stocks is by investing in them for a long term, following a buy and hold strategy. A buy and hold strategy, also known as position trading, is a passive investment method wherein one invests in security and holds on to them for long periods of time.
Diversification is another investment strategy as it reduces risk in an investment portfolio; thus for FTSE 100 stocks, one should try and invest in different sectors of FTSE 100 constituents. An investor can evenly split the sum of £1,000 across various sectoral stocks to minimise portfolio risk.
Also Read: The Best FTSE 100 Stocks To Invest In With £1,000 in Your Pocket
FTSE 100 Stocks to consider in 2021
FTSE 100 stocks include some of the biggest companies on the LSE and have the highest market capitalisations on the exchange. Some stocks which an investor can consider for investment are:
BP PLC (LON: BP)
The oil and gas sector has fallen significantly in recent months thus making the oil giant shares' cheaper to purchase. BP's share prices have dropped by over 10 per cent over the past year. BP is also one of the highest dividend paying stocks in the FTSE 100 index, with a five year average dividend yield of 7.1 per cent. The sector is expected to rebound based on forecasted pent up demand from aviation, retail fuel garages and other areas once the travel sector resumes operations fully.
BP's year to date return stood at 24.76 per cent as of 18 June.
Diageo Plc (LON: DGE)
Global alcoholic beverages and spirits manufacturer Diageo has regularly raised it dividends on an annual basis for several years. The company forecasted growth of 14 per cent in its operating profits for its North American markets.
The company's FY 2020 pre-tax profit per share stood at 74.86 pence, while its five year average dividend yield was 2.5 per cent. Diageo's year to date return stood at 26.39 per cent as of 18 June.
Just Eat Takeaway.com NV (LON: JET)
The company has witnessed high growth during the pandemic as consumers have increasingly ordered from restaurants due to lockdown, which confined people to their homes.
JET is also one of the few technology sector stocks on the FTSE 100 index, helping to diversify one's investment portfolio.
The company plans to increase its brand awareness to reach a wider market and is expected to have strong growth amid the pandemic. This could be considered more of a growth stock due to its potential upside for growth. The company has not issued a dividend yet.
Overall, the above stocks are a mix of different sectors, value and growth stocks, and as the UK's economic condition has started improving, the sectors which have been facing a downturn are expected to emerge out of that phase and offer healthy returns to investors.
An individual seeking to invest £1,000 into FTSE 100 stocks, can evenly split the stock purchase across the above stocks for a
However, these are just some of the FTSE 100 stocks, which have been highlighted, there are several more depending on an investor's diversification strategy, value stock or growth stock preferences, the time horizon for holding onto an investment and more factors depending on which an investor can choose a stock to invest in.
Also Read: Which Investments Have the Best Return?