Summary

The market uncertainty owing to the coronavirus pandemic kept investors on tenterhooks for the most of 2020.
However, holding good even in the face of disruption is one of the valuable financial lessons for investors.
The coronavirus pandemic has also taught the investors the importance of diversification of assets to minimise risk.
With the coronavirus pandemic fuelling stock market volatility, the investors were faced with significant challenges in 2020. The market uncertainty kept both investors and traders on tenterhooks for most of the year, even as sentiment began to improve towards the fall of the year. The rapid ups and downs in the stock markets have taught investors valuable lessons that would better guide investment decisions and enable better returns in 2021 and beyond.
Image Source: Shutterstock
Here are five valuable lessons for investors in 2021:
Don't panic during crisis
The coronavirus pandemic-induced lockdowns eroded significant gains in the early part of the year in almost every bourse globally. Such a disruption created panic among investors, resulting in many resorting to panic selling. However, the recovery was relatively swift, and those who panicked made significant losses. The set of investors which braced the storm and stayed put, ultimately reaped rich dividends. So, a cool head is a cornerstone of investing. Furthermore, the basic principles of personal financial management say about holding good even in the face of disruption.
Diversification is the key
The coronavirus pandemic has taught the investors the importance of diversification of assets. Putting all eggs in one basket is a sure-shot recipe for failure. Diversification strategy is vital to spread risk. The investors should park their money in different proportions in equities, bonds, gold and other assets. It's also essential to bet on hedge funds that use short-selling, leveraging, and derivatives to provide better risk-adjusted returns during challenging times.
READ MORE: Avoid these investment mistakes to turn your fortunes around in 2021
Cash can save the match
Keeping adequate cash reserves could help the investors get forced into knee-jerk reactions and selling investments at the time of emergency. There are numerous cases of the investors liquidating their mutual funds, SIPs and other assets during lockdown to meet their financial liabilities. Having enough cash to cover at least 3-month of expenses could help your long-term investments remain intact during a crisis.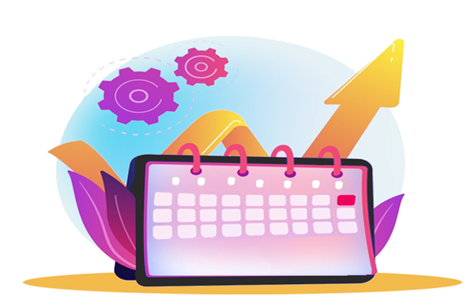 Image Source - ©Kalkine Group 2020
Re-evaluate the investment strategy
The coronavirus pandemic has led us to question the investment practices being followed so far and re-evaluate the investment concepts. It's not compulsory that what works for a set of investors always works best for others as well. So, investors should put more efforts while researching investment avenues as per their goals and budget and not merely mimic others. The best portfolios are those with well-thought-out asset allocation and investment plans. Besides, people have become more aware of the financial uncertainties and importance of sound investment tools and retirement savings.
READ MORE: Can right investment make you a millionaire?
Emotions don't play a role in investing
An investor must always do away with emotions such as greed and fear to make most of his investment. Discipline is the key. One can earn good returns through periodic investments and suitable asset allocation. It is not required to do something different because of short-term events.