Highlights:
British households can save up to £1,878 a year by switching to green technologies, a new report has claimed.

It can also boost the price of a house by about £10,000 on average.
Energy bills in the UK have been touching the sky since the energy price cap revision came into effect in April. The government has announced some support schemes to help people, but they do not seem sufficient, especially after the price cap is revised again in October. However, there is a way to bring down the bills and also help the environment.
According to a new report by the WWF and ScottishPower, Britons could slash their energy bills by up to £1,878 a year if they switch to green technologies. The report also showed that installing solar panels alone and selling surplus energy back to the grid could save about £586 a year in electricity bills.
Additionally, opting for green technologies can also boost the price of a home by about £10,000 on average, the report added.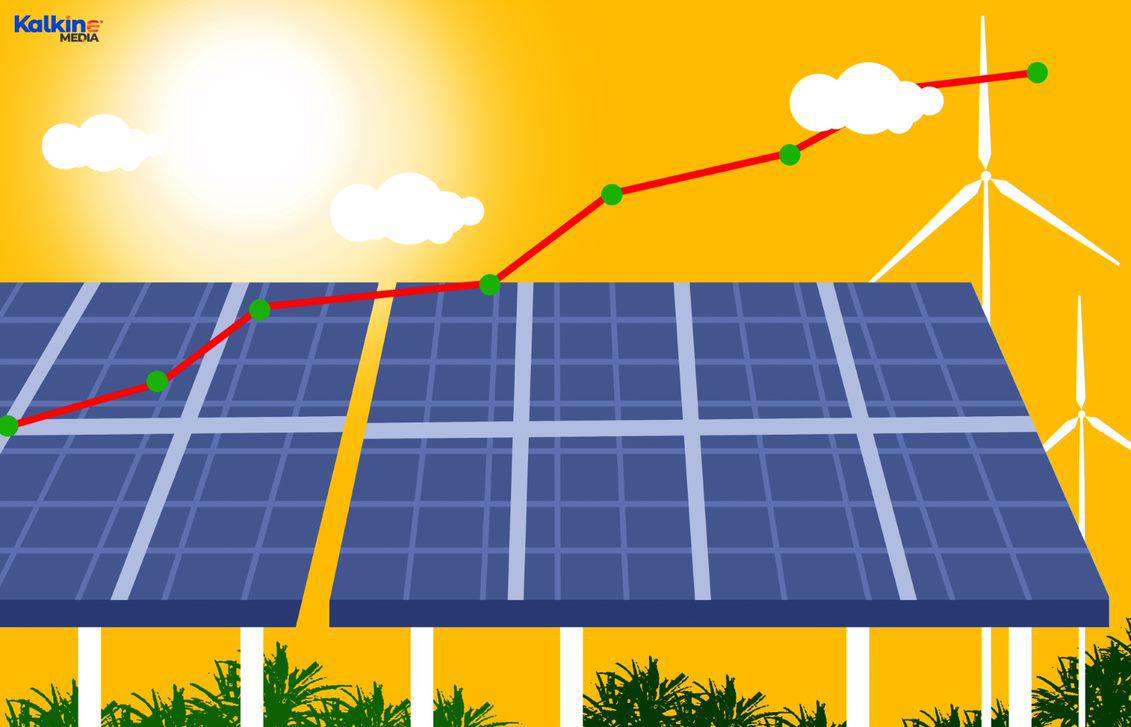 ©2022 Kalkine Media®
Apart from the monetary benefits, households with green upgrades will reduce their home carbon emissions by over 95%. As per WWF and ScottishPower, moving to low-carbon technologies could bring down a house's lifetime carbon emissions from energy by up to 91 tonnes, which is equivalent to taking 42 cars off the road.
It may be noted that the UK government is providing a £5,000 grant for switching to low-carbon heating systems like heat pumps to encourage homeowners to switch to green energy solutions. The scheme will continue to be in effect till 2025.
For investors, this may be a good time to explore some green energy-related stocks listed on the London Stock Exchange. Here are a few they can check out.
Drax Group Plc (LON: DRX)
The FTSE 250-listed company is engaged in the production of low carbon and renewable electricity, as well as sustainable biomass in the form of wood pellets. Drax Group holds a market cap of £3,019.42 million at present, and its stock price has appreciated by a whopping 89.92% over the past 12 months. On a year-to-date basis, it has provided a return of 24.88% to investors. Shares of Drax Group were trading 0.27% higher at GBX 755.50 as of 1:41 pm GMT+1 on Wednesday.
The Renewables Infrastructure Group (LON: TRIG)
The British investment trust focuses on investments in assets that generate renewable electricity. The Renewables Infrastructure Group is a constituent of the FTSE 250 index and has a market cap of £3,354.32 million. Shares of the company were down by 0.15% at GBX 135.00 as of 1:46 pm GMT+1 on Wednesday. Over the last 12 months, the share value has risen by 6.75%, while the year-to-date return stands at 0.56%.
Good Energy Group Plc (LON: GOOD)
The British firm purchases, generates and sells electricity that is generated from renewable sources. It is an FTSE AIM All-Share constituent with a market cap of £42.13 million. The company's share price has slipped by over 23% over the past year, while it has increased by 2.02% on a year-to-date basis. The stock price stood at GBX 250.00 as of 1:55 pm GMT+1 on 20 July 2022.
Note: The above content constitutes a very preliminary observation or view based on market trends and is of limited scope without any in-depth fundamental valuation or technical analysis. Any interest in stocks or sectors should be thoroughly evaluated taking into consideration the associated risks.