Summary

Australia has put a cap of 50% on the arrival limit of passengers from 14 July.
The step has been implemented to deal with rising cases of more contagious Delta variant of Covid-19.
The cap would affect 34,000 Australians waiting to return their home from overseas.
The Australian government will temporarily reduce its international passenger intake by 50% from 14 July in a bid to deal with the contagious Delta variant of Covid-19. The arrival limit will come down to 3,035 per week from 6,070 per week, as announced by Australian PM Scott Morrison on Friday. Some carriers will either be forced to suspend their flights to Australia or increase the flight fares significantly to handle the changes.
The Delta variant
The reduction in intake capacity is Australia's response to deal with the highly contagious Delta variant of Covid-19, which was first found in India. However, this move has been welcomed by the country's quarantine facilities that are currently facing high pressure due to the rise in cases.
This cap on arrival passengers will impact close to 34,000 Australians who are waiting to return their home from overseas, which will force the flight charges to surge to an unaffordable level. In a recent search conducted by Webjet, ticket prices from London to Sydney are scheduled to rise to $36,499 from $5,229 for one-way ticket in economy class after 14 July.
Barry Abrams, the executive director of the Board of Airline Representatives of Australia, said that he has sympathy for the people who are stuck overseas but added that the airlines flying to Australia have no choice but to increase ticket prices. He said that this new cap on the arrival of passengers would put a new level of pressure on airlines. By increasing the flight charges, these airlines will not make profits but will try to recover the operational cost.
Further, he said this move will severely impact the frequency of flights to Australia as many airlines may consider just operating cargo flights. However, completely cutting down flights to Australia would not be the case, still it would affect the connectivity and availability of flights going and coming from Australia.
Abrams said the Federal government did not consult anything with the airline industry before announcing this move; however, it rejected the counter move of the industry of hiking fares in response to this move.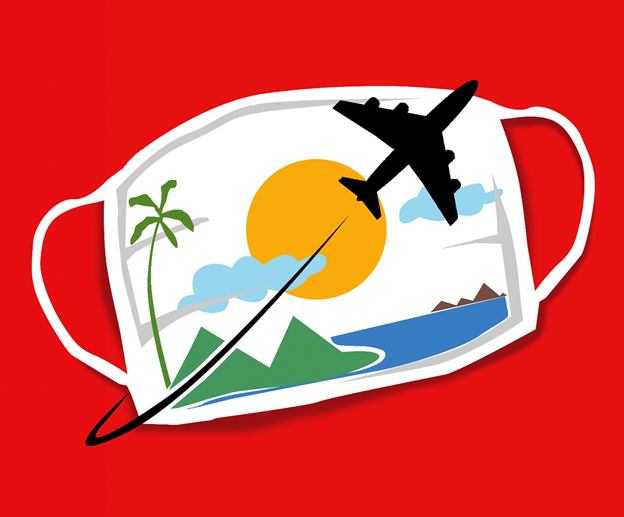 Copyright © 2021 Kalkine Media
However, last week, the European airlines reported a surge in passenger numbers as people's confidence boosted in air travel backed by the rollout of successful Covid-19 vaccination programs in Europe.
Ryanair Holdings Plc reported carrying 5.3 million passengers on 38,000 flights in June compared with only 400,000 a year earlier. In April, Ryanair (LON: RYA) reported 1 million travellers, whereas in May, the number increased to 1.8 million, giving some comfort to Europe's largest airline.
The share of Ryanair holds a market capitalisation of £15,741.90 million and was trading at EUR 16.46, down by 0.69% on 5 July, 08:02 GMT+1.
Following the same track of surge in passenger number, the company's rival Wizz Air Holdings (LON: WIZZ) also reported carrying 1.55 million passengers in June, more than thrice compared to 502,000 passengers who took flight in June last year. However, the figures are less than half of the 3.6 million passengers reported in June 2019.
The share of Wizz Air holds a market capitalisation of £4,971.04 million and was trading at GBX 4849.00, up by 0.50% on 5 July, 08:02 GMT+1.
However, the cap on Australian passenger arrival will create fresh hurdles for the airline operators, but the companies are hopeful that lockdown restrictions will be eased in the near future, which will boost the market.