Summary

UK Residential REIT aims to raise £150 million in an upcoming IPO and invest the raised capital in a diversified portfolio of 28 properties.
The company is also planning to issue up to 50 million worth shares linked to buying seed assets at an issue price of £1 each.
In an attempt to cash in the boom in the housing market, the UK Residential REIT is planning to raise £150 million with its upcoming initial public offer (IPO). The capital raised through this IPO will be invested in a diversified portfolio of 28 properties comprising affordable private renting residential real estate assets in Britain, the company said.
The properties ready for immediate income generation are mainly located in Manchester, Sheffield, Leeds, Bristol, and Liverpool. These properties will have no risk related to material development; therefore, the cash drag would be minimal. Launched in 2007, Residential REITs owns and manage various residential and rent space properties.
Along with the gross IPO proceeds of £150 million, the company is planning to issue up to 50 million worth shares linked to buying seed assets at an issue price of £1 each. After completing the considered seed asset acquisition, the expected market capitalisation of the company will be £200 million.
In the next few years, the company plans to invest £585 million in similar projects and aims to expand its Mcap to at least £500 million.
From 1 July 2022, the company targets an annual dividend yield of 5.5%, once fully invested, and 10% net total return to its shareholders.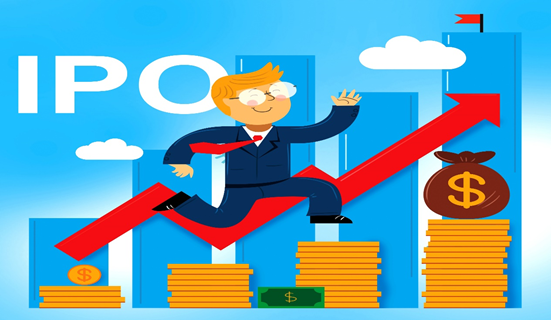 Copyright © 2021 Kalkine Media
Once listed, the company will be managed by L1 Capital UK Property Advisers, an Australian investment manager. Besides this, Panmure Gordon and RBC Capital Markets have been appointed to look into the launch of the IPO.
In this year's Budget in March, Chancellor Rishi Sunak extended the stamp duty holiday for the housing market, which was introduced in 2020. The government also introduced a mortgage guarantee scheme that will offer 95% mortgages for houses worth up to £600,000.
The stamp duty holiday gave a major Philip to the housing market at the beginning of the pandemic; the average value of residential properties increased by 8.5% in 2020.
Many other companies are planning to come up with their IPOs. Let us take a look:
Made.com
The online furniture retailer made.com has announced its plan to raise £100 million through IPO, along with that existing shareholder will also dilute some of their stocks.
The listing process will be handled by JPMorgan, Morgan Stanley and Liberum.
Fintech Firm, Wise
Founded in 2011, the company will float its IPO after a decade. The approximate market capitalisation of the company would be between £4.4 billion and £5.1 billion.
The listing is expected in the second quarter of this year.
EG Group
Investors are eagerly waiting for the British retailer's IPO, valued at £10 billion.
EG Group IPO is dubbed as one of the biggest IPO in the UK.
Oxford Nanopore Technologies
Founded in 2005, Oxford Nanopore Technology is a spin-off unit of Oxford University.
The company is valued at approximately £2.48 billion and plans to float its IPO in the second half of 2021.
As per media reports, the IPO is expected to value the company somewhere between £4 billion and £7 billion.
BrewDog
Craft beer brewer BrewDog is valued at approximately £1.5 billion and is expected to go public on LSE later this year.
The company is planning its IPO since 2018 but was waiting for favourable market conditions.
Till April 2020, the company has raised around £73 million through six fundraising rounds.
Apart from these, Jaguar Land Rover, Monzo, Starling and McLaren Group are also planning to come up with their IPOs.