Summary

Facebook joins the climate change wagon pledges to promote change
As part of the EU commission the aim is to educate and inform
Wide reach and impact of social media could be of crucial in the matter
In a recent development, Facebook has now joined hands in the climate change initiative, together with the EU Climate Pact, and already shares ideas about how the changing climate can be dealt with hence, decreasing the carbon impact on Europe.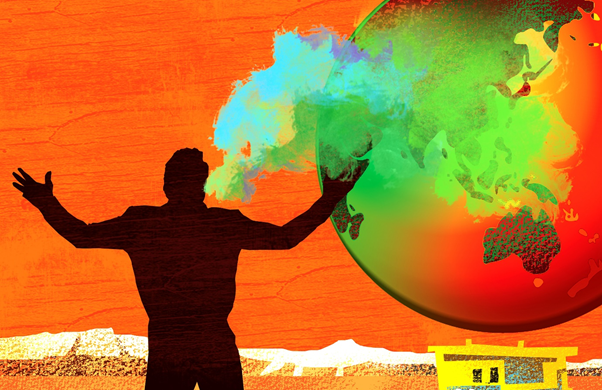 Image Source: Copyright © 2021 Kalkine Media
The European Commission had created the EU climate pact in an endeavour to encourage more and more people to learn how climate is being impacted by every single action of human beings on earth and making valuable contribution towards changing things so that the least impact is created on the globe.
Read now: Australia needs to react to climate change- here's why.
Green Social Media
Facebook, which is one of the largest most commonly used social media platforms in the world has joined forces with EU pledging that it will support the endeavours of the EU in order to create change. The aim is to bring down emissions to zero and start making use of renewable resources as much as possible.
Don't miss: What Is the UK Doing About the Climate Challenge?
The next thing that Facebook stated is that it would make efforts to promote information on the matter through its Climate Sciences Information Centre. This would be a place for people to read about facts and figures related to global warming and climate change, a place where rumors are crushed and only the ground reality is laid out in front of people, via the Data for Good program.
Facebook also said that it shall create a place where learning of skills and tactics would be possible n order to share with different European Businesses how to create a functioning chain that could create zero emissions on the planet. This would include working with the Green Boost Program, and RE source besides others, helping them function at their absolute best, climate-wise.
Also read: UK, US, Germany come forward to tackle climate change: Key details to know
Spreading knowledge
Facebook further stated it shall make contributions to help in sustainable innovation and education via the Data Centre Community Skills Program, which would mean more knowledge and database for people who want to learn about the matter and implement correct practices in their businesses etc. to help the cause.
The New Zealand angle
The global problem of climate change is being taken up very seriously by most leading economies each making their own efforts to make positive changes in their statistics. New Zealand has several plans underway to help reduce the carbon footprint on the planet, right from promoting public transport and making better footpaths for people to walk/cycle on to working towards waste reduction on an industrial level, to help control emissions.
As part of the Paris Agreement and working according to UN guidelines, New Zealand aims at reducing emissions up to at least 30% as compared to what they were in the year 2005, by the year 2030.