Source:Freedomz, Shutterstock
Summary

NZ has performed strongly in the race to combat COVID-19.
A think tank's latest quarterly survey has revealed that there has been a small pick-up in business confidence.
Survey results have been coherent with a rise in GDP of under 1% in the March quarter.
New Zealand gained early success in controlling coronavirus through its strategy of going hard and early lockdowns. However, strict restrictions imposed by the country and border controls to curb the virus spread are acting as hindrances to its economic growth.
The nation's most significant industry – the tourism sector - has been hit due to a lack of travellers from abroad owing to various restrictions. Many economists are expecting a bump in the economic recovery of NZ amid minor outbreaks in Auckland, border restrictions, and a slow vaccine roll-out.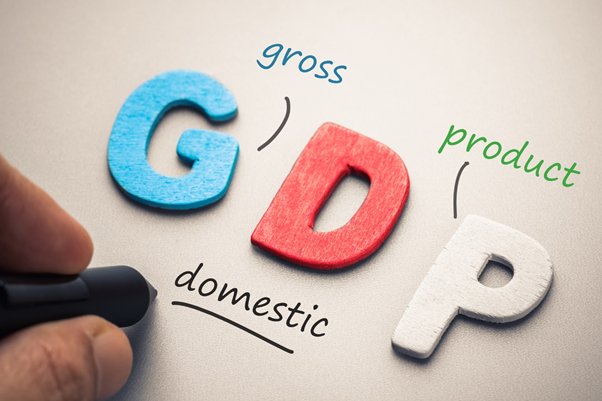 Source: © Dogfella | Megapixl.com
However, a survey done by a think tank shows that NZ economy might have averted falling into a recession.
New survey shows a pick up in the NZ economic activity in March quarter
NZ economy shrank 1% in the last 3 months of 2020, implying that another contraction in the subsequent quarter would put NZ in a technical recession. However, the New Zealand Institute of Economic Research has stated that NZ had averted falling into a recession again after a rebound in the economic activity in spring.
ALSO READ: What Triggered New Zealand's GDP Contraction in Q4 FY20?
The NZ economy had rebounded 13.9% in September quarter of 2020 after contracting 1.2% and 11% in the March and the June quarter of 2020.
The latest quarterly survey by the think tank has revealed that business confidence had picked up. Here is a snapshot of the survey results done by the research firm.
A net 11% of businesses anticipated that economic conditions would worsen in the months to go, down from 16% in the previous survey.
A net 8% of firms reported they had increased staff numbers in the March quarter and a net 18% informed that they intended to hire in the current quarter.
A net 8% of businesses reported increasing their prices in the March quarter, a shift from 2% that had slashed prices in the previous quarter.
Chief economist Cristina Leung stated that the survey results were coherent with a rise of about less than 1% in GDP for the March quarter. Further, firms' evaluation of their own trading activity remained unaffected from the previous quarter, leading the think tank to expect the economy would have expanded.
Leung couldn't tell whether confidence increased or decreased during the quarter. Though there is some indication that confidence was higher in January than it was in March.
However, a net 38% retailers expected that the NZ economy will deteriorate. There has been an increase in retail costs. The study stated that that was possibly due to the impact of COVID-19-related supply-chain disturbances, which are pushing up shipment and freight prices and limiting retailers' ability to fill up their racks.
DO READ: Would Kiwi Tourism Sector Benefit From The Much Awaited AU-NZ Travel Bubble?
As per Leung, more businesses are now anticipating that official cash rate would rise rather than fall and opening of trans-Tasman bubble would aggravate labour scarcities in the economy.