Given the country's tiny population and enormous geographic mass, real estate in New Zealand is relatively costly. This has been the case due to steady increases in property prices for many years, which have coincided with consistently excellent economic performance and robust demand for housing.
House prices in New Zealand rose over 110% between the period of 2001-2007. However, the rise in house prices was paused in 2008 as the world was facing with a financial crisis. Housing costs began to see a surge in 2012 and have been experiencing a rise since then.
How to buy a property in New Zealand?
New Zealand has a diverse housing stock, ranging from standalone buildings on a plot of land to connected townhouses and flats. Once the desired location is selected, the process of buying a property in New Zealand may be completed in just 3 to 4 weeks.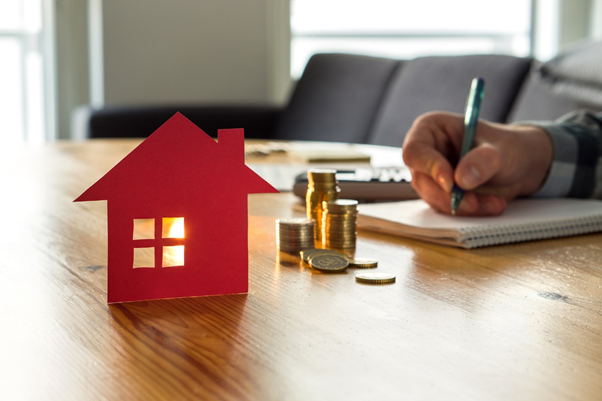 Source: © Terovesalainen|Megapixl.com
There can be no last-minute bids once a bid is legally accepted, which makes buying process a lot easier than in other parts of the world.
Purchasing a home in New Zealand is a well-organized and controlled process that ensures a fair procedure for all parties. A real estate agent is used in the majority of house and land sales. Private sales account for a lower percentage of all sales.
Where to look for properties in New Zealand?
Online can be a good option to start looking for houses.
Real estate agents and individual vendors both have listings on TradeMe and other property portals. Some houses are only accessible for viewing on the agents' own websites or in local brochures.
How costly is a house in New Zealand?
Price is one of the significant factors in deciding which house to buy.
In most advertisements, an RV (rateable value), GV (government valuation), or CV (council valuation) figure is shown. These values refer to the value used by the local council to determine the property's rates (council tax). They aren't official valuations, and they frequently don't represent the property's genuine market worth.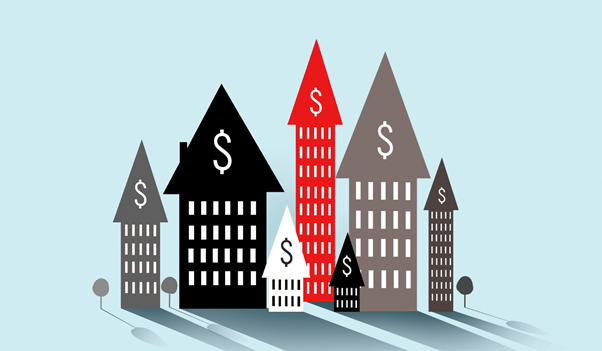 Source: Copyright © 2021 Kalkine Media
The website Quotable Value provides a summary of values based on real sales. It includes district-by-district profiles that include basic sales data, demographic, and weather information.
A registered valuer can also be contacted by paying him/her to give an independent assessment of the desired property.
What led to record high housing prices in New Zealand in 2021?
New Zealand has become the country with one of the most unaffordable property market amongst the OECD nations.
Despite the fact that the Covid-19 outbreak caused New Zealand's worst downturn in a decade, the country's quick lockdown measures helped, and it was one of the first developed countries to show signs of recovery. New Zealand, like many other countries, implemented a slew of stimulus measures in 2020, pumping billions into the economy.
ALSO READ: Housing Crisis Deepens in New Zealand
The stimulus, when combined with historically low interest rates, fueled New Zealand's already robust property market.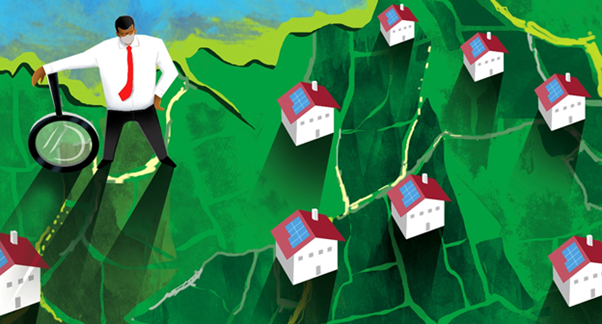 Image Source: Copyright © 2021 Kalkine Media
REINZ property report for April 2021 has revealed that median prices for residential property across New Zealand has soared more than 24% to $826,300 in March 2021 compared to $665,000 in March last year. April set new records with prices rising in every region of the country in April in contrast to the same month in 2020.
New Zealand's April sales volume was the biggest in five years. 7,218 homes were sold nationwide, with 4,627 of them outside of Auckland.
What is RBNZ and government doing about rising house prices?
The Reserve Bank, in February 2021, stated that it was strengthening loan-to-value ratio lending limitations for property investors, which was backed in March by government tax reforms for investment property.
The government tax reforms included an extension to the bright-line test and the exclusion of investors' capacity to counterbalance their loan interest as an expense while paying tax.
Despite the country's financial system responding well with COVID-19, the Reserve Bank has expressed worries, warning in its May Financial Stability Report that risks related with the housing market are mounting.
RBNZ has put a close watch on how government housing policy measures turn out for the housing market. Ut has stated that it also has an option of tightening lending conditions for housing using loan to value ratio and other tools if required.
Will house prices in NZ fall?
Based on present market circumstances, the Reserve Bank said in the latest statement that minor hikes to the official cash rate (OCR) will begin in the second half of 2022 and continue through 2024.
With no more radical housing policy changes expected from the government or the Reserve Bank, all indicators point to the market remaining a seller's market for most of 2021.
ALSO READ: Will Government's New Building Law Create More Affordable Housing in New Zealand?
The housing policy changes have had only a minor cooling effect on the housing market in April. However, government attempts have shown to pay off in May, as seen by recent housing statistics that revealed clear symptoms of a property market slowdown.
According to the latest CoreLogic data, the rate of rise in home prices slowed in May 2021. The property consultant's House Price Index (HPI) data showed that nationwide property prices increased by 2.2% in May, which was lower than the 3.1% increase seen in April.
ALSO READ: Average asking prices for New Zealand houses soar 17% in May, price growth to slow in 2021
ASB quarterly economic forecasts have revealed that New Zealand house prices are not likely to drop in 2022 but they could witness a slowdown in price growth. Further, house price growth is likely to slow significantly by mid-2022.
(NOTE: Currency is reported in NZ Dollar unless stated otherwise)