Summary

Cryptocurrencies are the latest addition in the world of digitisation and are changing the payment methods across the globe.
Some of the most technologically advanced cryptocurrencies are equipped with the latest innovative features, which ensure transparency and security of transactions.
Bitcoin is the market leader when it comes to digital currency in circulation.
With a paradigm shift in payment methods, Blockchain technology has taken centre stage, and cryptocurrency is the new buzzword. For beginners, cryptocurrency is a medium of exchange that works in cyberspace and makes use of cryptographic functions to ensure the security of transactions. These digital currencies have no physical existence, unlike banknotes and coins.
Cryptocurrencies provide transparency, confidentiality, decentralisation, invariableness, and are a cost-effective mode of transaction.
Read: What's brewing in the cryptocurrency world? Here are some of the hottest developments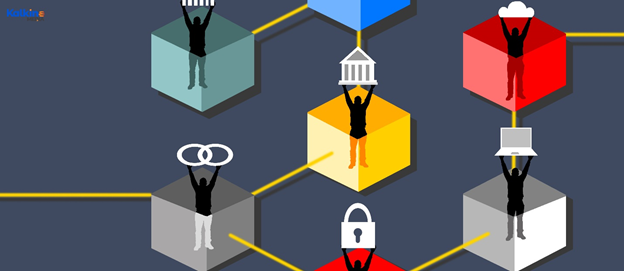 Technically advanced cryptocurrencies
With the rapid transformation in the digital world, it's quite tough to assess the best technologically advanced cryptocurrencies around the world. With continuous innovations, new tokens are being launched constantly, which profess to be backed by the latest Blockchain technology.
However, as these newbies are yet to prove their mettle, old-timers, backed by constant improvisations and strong fundamentals, are crowd pullers.
Don't Miss: A look at top 5 cryptocurrencies in New Zealand
Here's a compilation of some of the best technically advanced cryptocurrencies.
Ethereum (ETH)
Launched in 2015, Ethereum is swiftly climbing up the crypto chart and becoming a favourite of many crypto users. With a built-in programming language known as Ether, Ethereum enables smart contracts and decentralised applications (Dapps). It has some of the best industry brains working behind it, and the ETH protocol is being developed and innovated constantly.
Do Read: Which are the top cryptocurrencies available?
Stellar (XLM)
Next on the list is Stellar, which is designed in such a manner that all the financial systems across the globe can work on single network. It can create and trade varied digital forms of money. Its tokens are known as 'Lumens' and are one of the most popular cryptocurrencies among investors.
Cardano (ADA)
Established in 2015, Cardano is the third-generation cryptocurrency, which offers sustainability, scalability as well as multi-layered security. Laced with the latest technological features, it can maintain a track of transactions like Bitcoin as well as can handle payments on the lines of Ethereum. In other words, it is overtaking many of its peers because of its unique and innovative features.
Also Read: Is Cardano better than Bitcoin?
Ripple (XRP)
Released in 2012, Ripple offers one of the best real-time settlements across the globe. With very low fees and a versatile exchange network, it is widely used by numerous financial institutions and businesses. Ripple is very popular amongst crypto enthusiasts because of its minimum network latency and low-cost international transactions.
Must Read: XRP Tops $1-Mark, Is Ripple Back In The Game?
Nano (NANO)
Being a lightweight cryptocurrency, Nano was earlier known as RaiBlocks. It boasts charging no fees for either sending or receiving cryptocurrency and is energy efficient. Moreover, it makes use of the block-lattice system, wherein each account is accountable for its blockchain, thereby facilitating the quickest settlement of transactions.
Dash (DASH)
Originally known as Xcoin, Dash was launched in 2014. With its low fees and instant transactions, Dash is being widely accepted by both large as well as small businesses and is increasingly becoming the preferred method of payment among crypto users.
The advantages of these new-age digital currencies are endless, right from innovative applications, instant settlement to ensure the safety and security of transactions, these technologically advanced cryptocurrencies are here to stay and are sure to change the rules of payments for the better.
A peek into the largest cryptocurrency around the world
After getting an overview of some of the top cryptocurrencies in circulation across the globe, let us now look at the biggest digital currency in the world. And yes, the unanimous answer is Bitcoin.
Recommended Read: Is Bitcoin legal in New Zealand?
Ever since the first Bitcoin was digitally mined 12 years ago, its usage has grown by leaps and bounds. On 1 July, its market value was estimated to be around US$629.08 billion. Being the most expensive cryptocurrency, on 2 July, at the time of writing, BTC/USD was at US$32,882.6.
Read: Which digital coin is winning the cryptocurrency race?
Other cryptocurrencies like Ethereum, Binance Coin, Ripple and Cardano have a market capitalisation of around US$245.78 billion, US$43.18 billion, US$64.38 billion, and US$41.7 billion, respectively.