Elon Reeve Musk, the founder and chief executive officer of Tesla Inc (US:TSLA or NASDAQ: TSLA), has been actively tweeting on cryptocurrency since the beginning of this year, expressing his love for the crypto market. His posts have contributed to the ongoing rally, helping bitcoin hit an all-time high.
But earlier, he had mixed feelings for the most popular virtual currency, Bitcoin.
In 2019, Mr Musk articulated that Bitcoin's structure was magnificent, but it was not a right fit for Tesla.
In a complete U-turn, Tesla has now confirmed that it invested US$ 1.5 billion in bitcoin and will also accept it as payment for the electric vehicle (EV) cars.
Elon Musk has 46.2 million followers on Twitter, and whenever he tweets on any stock, it pretty much ends up rally.
And when he changed his Twitter bio to one word – 'Bitcoin', the largest electronic coin – the world started speculating on his investment in the cryptocurrency.
Mr Musk has continuous tweeted on Dogecoin, the meme-based crypto, creating suspense on his involvement with this token.
On January 29, 2021, he posted that Dogecoin is a Bitcoin rival. Then again, on February 8, he tweeted an instructional video featuring Shiba Inu's mascot crypto, where the dog is taking a rocket ride and outshining Bitcoin.
Virtual Affairs' Real Impact
Whether it is Bitcoin, Dogecoin or Elon Musk's futuristic technology-based projects, betting on returns-oriented advanced technology is every investors' dream. And we have learned that from Apple's Steve Jobs to Microsoft's Bill Gates.
The world's richest man set aside his previous comments to adapt the blockchain-backed currency. From calling Bitcoin "fiat money" that has no value, he is now a bona fide supporter of this decentralized currency.
To express his support, Mr Musk has been posting memes and funny one-liners such as, 'Who let the Doge out?'
On Saturday, February 6, he even ran a Twitter poll on 'The future currency of earth' with two answer options. The first option was 'Dogecoin to the moon' and the second one was 'all other crypto combined'. The first option, with 71.3 per cent votes, was the winner.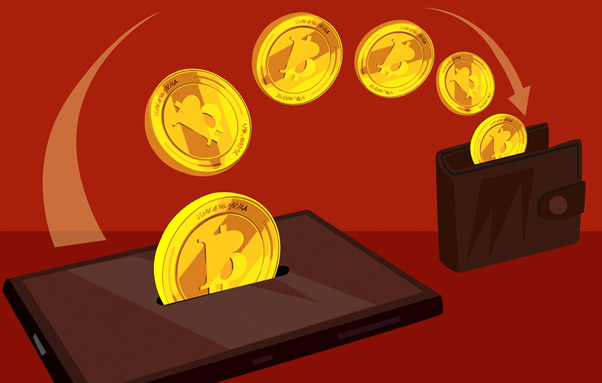 Image Source: Kalkine Group @2021
Elon Musk Endorsed Crypto Rally
Dogecoin has delivered more than 1370 per cent growth this year, with a market cap of over US$ 10 billion. After Mr Musk called Doge a Bitcoin rival, the token's worth soared by almost five times. His obsession with the meme-based crypto can be analyzed by his Twitter post dated February 4, which reads 'Doge'.
Meanwhile, Bitcoin surpassed a US$ 48,000-mark on Monday, February 8, with an extraordinary rise of more than 21 per cent. The giant crypto coin has yielded over 62 per cent returns this year and has a current market cap of around US$ 878 billion.
With Tesla set to accept payments in bitcoin, it would not be surprising to witness the crypto hit US$ 1 trillion in market cap. Interestingly, Tesla's market cap, currently standing at US$ 818.5 billion, is also heading towards a one-trillion milestone.