Summary

Dent is a decentralised app built on the Ethereum blockchain.
Dent was trading at US$0.004751 on 12 August, at the time of writing, up 40.93% on the previous close.
The new coin aims to bring freedom to the telecommunication industry.
Dent, an innovative digital mobile operator launched in 2017, offers eSIM cards, mobile data subscriptions, voice minutes and roaming-free services. It is the new cryptocurrency that plans to liberalise the mobile data industry.
Dent makes use of the abilities of blockchain technology to build a worldwide marketplace for mobile data liberalisation. Anyone from anywhere in the world may use the network to tokenise and trade mobile minutes and data packages on the Dent Exchange.
DO READ: 7 Cryptocurrencies to look at in 2021
Tero Katajainen is the founder and CEO of the Company DENT Wireless. He came up with the idea of creating an automated forex market system with in-built risk management tasks.
Dent's price performance
The coin's maximum price was about US$0.09894 on 9 January 2018, which was around 4 years ago. The most recent peak was almost 2 cents on 5 April 2021, but Dent fell to below 0.0073 cents on 23 April 2021.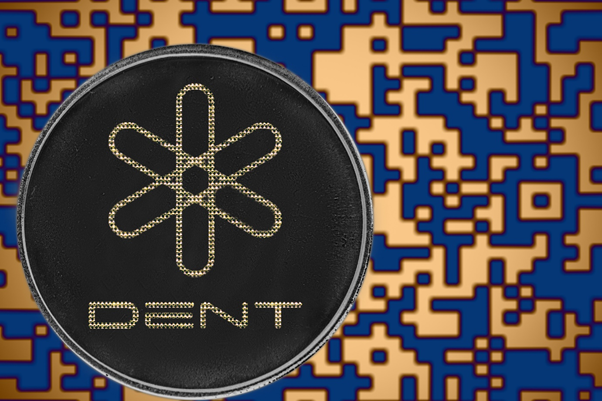 Source: © Shahurin | Megapixl.com
As per Coinmarketcap, Dent is trading at US$0.004459 on 12 August, up 24.96% from the previous close. It has a market cap of US$441,436,698 and there are about 99,007,791,203 Dent tokens in circulation at the time of writing this article. The company's whitepaper states that there is a maximum supply of 100 billion Dent tokens.
Core features of the DENT network
The main feature of Dent that distinguishes it from others is that it uses a single mobile network - Dent Network, allowing people to travel hassle free around the world without worrying about data roaming costs or acquiring local SIM cards.
ALSO READ: Shiba Inu coin burning prompts price surge
Dent is an ethereum-based ERC20 token that uses Proof-of-Stake (PoS) consensus method. This mechanism provides the major benefit of enhanced scalability and lowered electrical and computing power intake.
ALSO READ: Can ether prices rise on the back of Ethereum's London upgrade?
Dent has designed an eSIM, which is based on a new mobile data structure constructed with blockchain technology. This eSIM provides users with an internet connection in more than 80 countries without charging any expensive roaming fees and eliminating the need to change sim cards or phone numbers when travelling abroad.
Another core feature of the project is Dent Exchange, which permits data to be traded globally. It is powered by Dent token. The platform uses blockchain technology to commoditise data and minutes, changing them into tradable assets.
GOOD READ: Pushback from crypto community to White House amendments
Dent has a bright future ahead of it, and by the end of 2021, it intends to spread its services to other nations. Dent's goal is to build a global exchange based on the ethereum blockchain.
Bottomline
The Dent token will play a central part in the ecosystem to enable buying and selling of mobile data. Dent can perform well in the future given it is the sole altcoin focused on the telecom market.