Highlights

From Coinbase and Binance to Bitbuy and CoinSmart, Canadians have a wide choice
Global crypto platforms support more cryptos as compared to Canada-based crypto platforms
All cryptos are volatile, no matter their popularity or high market cap
Cryptocurrencies are volatile, but they remain a very popular investment asset. In 2021, a few cryptos like Axie Infinity's AXS and Solana's SOL gave over 10,000 per cent returns.
To trade crypto assets, including the biggest asset Bitcoin, one needs to use the services of any platform. In Canada, there are multiple choices. A few crypto trading platforms are Canada-based, while others are global crypto exchanges. Let's look at five best crypto trading platforms in Canada.
1. Coinbase
Coinbase sits at the top of the list due to multiple reasons.
First, Coinbase has international operations. Listed on NASDAQ under the ticker COIN, Coinbase is a leading player. Coinbase Canada is an easy-to-use exchange. Second, it has the Coinbase Pro platform for users that wish to undertake advanced trading in cryptos.
Users can use debit or credit cards to undertake purchase on Coinbase. CAD is supported, and users can also engage in staking of cryptos to earn revenue without selling the holding.
Also read: Top cheap cryptocurrencies with high market cap
2. Binance
Binance is the nearest competitor to Coinbase global hegemony. Binance claims to be the biggest player in terms of trading volume.
Binance Canada offers more choices to crypto enthusiasts at the moment. The platform enables staking besides simple sale and purchase. Users can engage in futures contracts using Binance. The platform is owned by a company that also has its own blockchain by the name BSC, besides a native BNB token.
Binance also allows access to cryptocurrency loans.
Which are the Top Crypto Trading Platforms in Canada?
3. Bitbuy
A Canada-based exchange, Bitbuy is quite popular. The official website states that users can trade in 15 popular crypto assets including Bitcoin, Ether and Dogecoin.
The benefit of using Bitbuy platform is that it is dedicated to Canadian crypto enthusiasts. The platform has a website and a smartphone application. A bank account can be linked to the account to transfer and withdraw in CAD currency.
The only limitation is that Bitbuy has yet to support some very popular cryptos like Axie Infinity. XRP crypto was recently delisted by the platform. That said, Bitbuy allows trade in popular blockchains like Cardano and Solana.
4. Crypto.com
Crypto.com recently courted controversy when actor Matt Damon appeared in an advertisement.
Also read: Matt Damon's crypto ad controversy: All you need to know now!
That aside, the services of this Singapore-based platform are available to Canadians. Crypto.com has nearly 150 crypto assets listed. It also has non-fungible token (NFT) trading features, besides a native blockchain named Crypto.org Chain.
Crypto.com has decentralized finance (DeFi) features. This enables users to undertake yield farming.
5. CoinSmart
Built in Canada, CoinSmart has now become a publicly traded company. It is listed on NEO under the ticker SMRT. Like Bitbuy, CoinSmart offers trade in only a handful of crypto assets.
CoinSmart supports popular cryptos including Bitcoin and Dogecoin. Deposits in the account reflect on the same day, while withdrawals in fiat currency like CAD can take up to five days.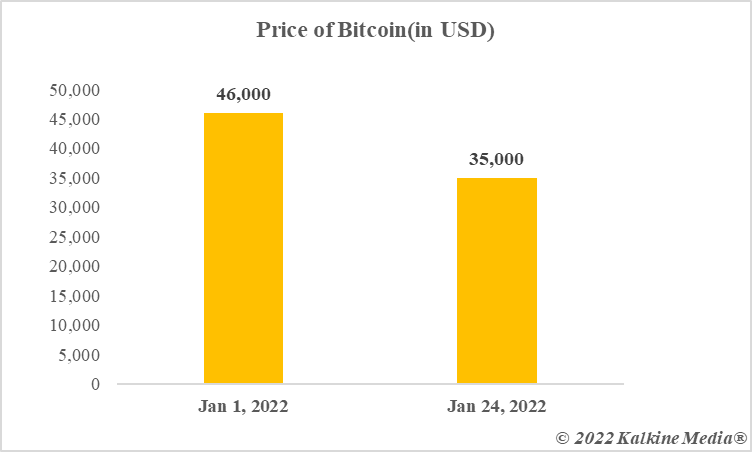 Data provided by CoinMarketCap.com
Viewpoint
While Coinbase and Binance support a large number of crypto assets, local Canadian exchanges Bitbuy and CoinSmart support the most popular ones. All cryptos are volatile regardless of high market cap or popularity.