Summary

Analysts actively evaluate and give their recommendations to buy or sell or hold a stock
On a broader scale, there are two types of analysts – buy-side and sell-side.
Buy side analysts research companies to zero in on investment and deploy their firms fund.
Sell side analysts research and write reports to sell their research reports to buy side firms or other investors.
The role of analysts has picked up prominence in the investing world ever since the father of fundamental analysis, Benjamin Graham wrote the seminal book-Security Analysis, way back in 1934. That book gave a framework for many individuals to analyse a company systematically.
Analysts actively evaluate companies and industries and put out their views in the form of a report. Many investors closely track the opinion of analysts to understand the investment idea better.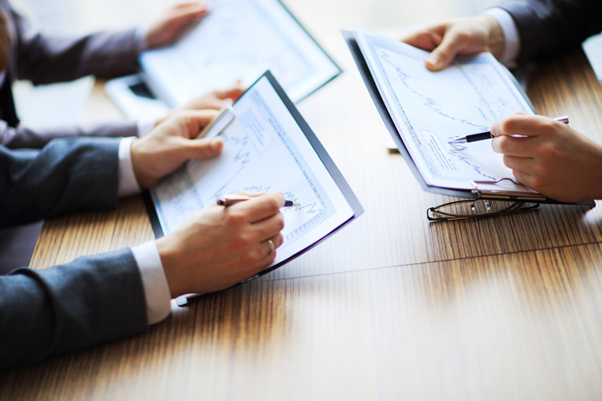 Source: © Yurolaitsalbert | Megapixl.com
Analysts are usually assigned to a particular company, sector, or industry, which helps them to gain deep exposure.
On a broader level, there are two primary categories of analysts viz. buy-side and sell-side. The basic difference between the two mainly depends on the end-use of their research. Buy-side analysts work in institutions such as mutual funds, hedge funds, that buy securities for institutional or personal investment purposes based on the research conducted by the analysts.
Good Read: Which are the 10 hottest ASX-listed multi-bagger resource stocks?
On the other hand, sell-side analysts mainly work in research firms that cater to the needs of buy-side firms, rating agencies, etc. They sell their research to the buy-side group and do not invest in the companies they research.
Since the pandemic outbreak, commodities have been on a secular run and analysts have been kept extremely busy with a constant flow of news and activities.
Image Source: © Bradcalkins | Megapixl.com
let's look at five prominent commodities and resources sector experts who have made a mark in the industry.
Oliver Ramsbottom
Oliver Ramsbottom is associated with one of the leading American management consulting firm McKinsey & Company. He has got a vast exposure in the resource and commodity sectors serving Asian and multi-national companies. Oliver works across the mining and basic materials sectors in the Asia-Pacific and China region covering a wide range of issues, including business development, finance, and strategy. Adding to that, he also leads McKinsey's institutional research on bulk commodities sectors. Oliver has completed his graduation from Oxford University.
Source: © Tbe | Megapixl.com
Oliver recently helped a world-renowned mining company to evaluate the evolution of the iron ore pricing mechanism. He also supported a leading metals company in Japan for evaluating an acquisition in the European specialty metals sector.
Good Read: Will lower commodity prices weigh down on the ASX 200?
Jim Rogers
Jim Rogers is an American speculator and financial commentator based in Singapore. Rogers has completed his graduation from Yale University in 1964 and acquired a second BA degree in Philosophy, Politics, and Economics from the University of Oxford in 1966. Rogers is the chair of Rogers Holdings and co-founder of Quantum Fund, along with George Soros.
Rogers is popular for his accurate bullish call on commodities in the 1990s and also for his book that was based on adventurous world travels. Jim has made predictions about gold and silver in the past.
Mark Bristow
Mark Bristow is a South African businessman. Mark was previously the founder of CEO of Randgold Resources, which was later acquired by Barrick in 2018. Bristow is the President and CEO at Barrick Gold Corporation. Bristow has completed his graduation from the University of Natal in the 1970s; thereafter he served in the South African Army.
Source: © Bendicks | Megapixl.com
Bristow is a staunch believer in gold.
Don't Miss: Analysts Divided Over Bitcoin's Future Prospects as It Breaks $18,000 Level
Peter Schiff
Peter Schiff is an investment manager, media personality, speaker, and author. Peter has completed his education at the University of California in 1987 with a Bachelor's degree in finance and accounting. Schiff started his career as a financial consultant at Shearson Lehman Brothers brokerage and later he acquired a small brokerage firm.
Schiff is believed to be a big proponent of gold. He is a regular guest on financial news programming, where he recommends gold as a safe investment.
Also Read: How Are Market Analysts Eyeing Gold Movement Amid US And China Economic Data?