Source: Anan Kaewkhammul, Shutterstock
Summary

Brent crude oil prices soared over US$70 per barrel after an oil farm in Saudi Arabia was attacked by a missile on Sunday.
Iran-backed Houthis carried out the attacks as a retaliatory move against the Kingdom's attack to oust them from Yemen.
The recent Saudi attack news was compounded by OPEC and its allies' decision to drive the crude oil prices to the highest level in the last 14 months.
The Brent crude oil prices soared over US$70 per barrel after the world's most protected crude oil refinery of Saudi Arabia was attacked on Sunday by a missile. The Kingdom's ministry of energy confirmed that a drone struck a petroleum farm at Ras Tanura port. On Sunday evening, missile shrapnel fell near the housing facility of Saudi Aramco in Dhahran.
Source: © Paulfleet | Megapixl.com
Yemen's Iran-backed Houthi fighters took responsibility for the attack. The radical group also confirmed that it had sent 14 other bomb-loaded drones and eight ballistic missiles, targeting different military bases. However, the ministry confirmed that there was no loss of life or production due to the strikes.
What were the attacks carried out?
The matter's roots are linked to the 2011 political transition from President Ali Abdullah Saleh to Abdrabbuh Mansour Hadi. President Hadi's failure to deal with unemployment, corruption and food security had given birth to the Houthi movement. The movement mostly included Yemen's Zaidi Shia Muslim (minority) who fought against the Sunni Muslims. The movement took over the capital Sana'a.
Saudi started bombing Yemen in 2015, intending to expel Houthis from San'na and restore a pro-Riyadh government. However, Houthis held on to the captured territories and now demand southern Yemen as an independent entity.
However, the matter was ignited after the US decided to revoke the Houthis from the terror list. Earlier, Houthis claimed that they attacked the Aramco oil facility on Thursday.
The most serious attack by Houthis on the Kingdom was carried out in September 2019, when more than half of the oil output was struck by a missile attack on a refinery.
Bullish drive
Last week the prices of Brent crude oil jolted over US$67 per barrel and WTI crude over US$63 per barrel to fall in the 52-week high range, followed by a surprising decision of OPEC and allies to maintain the production cut for April too. Special leverage of 150,000bpd was provided to Russia and Kazakhstan to increase their production output. In a significant decision to stabilise the oil market, Saudi Arabia kept its previous unilateral decision intact to continue its 1Mbpd production cut.
Good Read: Oil soars on OPEC+ decision, supply quotas unchanged for April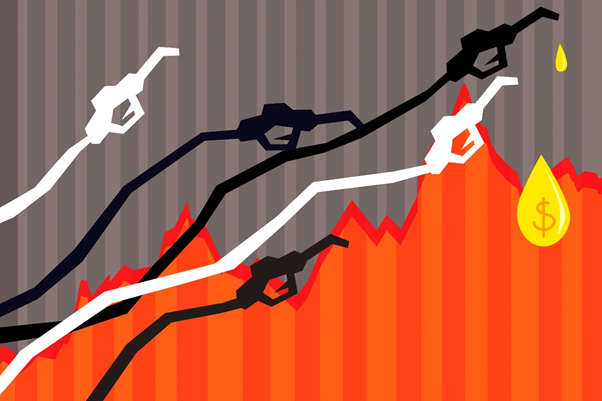 Copyright © 2021 Kalkine Media Pty Ltd
The recent Saudi attack news, followed by OPEC+ decision and compounded by Joe Biden's stimulus support, worked as the perfect bullish mix to give an additional kick to the crude oil prices, steering the prices above US$70 per barrel, a first in the past 14 months.
About Ras Tanura terminal
Ras Tanura port contains three terminals, including Ju'aymah crude terminal, Ras Tanura terminal and Ju'aymah LPG export terminal. Saudi Arabia's key crude oil load from the Ras Tanura crude terminal and condensate and refined products. With an export capacity of 6.5Mbpd, Ras Tanura terminal is the world's biggest oil terminal. It also holds has 33 million barrels of storage capacity.