Source: wichayada suwanachun, Shutterstock
Summary

There is a notion that the millennial generation is good with finances and knows the art of saving.
Millennials are the highest spending consumers and are likely to inherit trillions of dollars from their 'Baby Boomer' parents by 2030.
The sooner you start personal finance planning, the better your chances of reaching the targeted corpus.
If you were born between 1980 and 1996, then you are a 'Millennial'. There is an ongoing discourse that the millennial generation is more tech-savvy and is better placed in matters of personal finance. But it is not accurate to say that all millennials are similar.
Be it a 41-year-old with several years of experience, a six-figure income/own successful enterprise, or a 25-year-old on the verge of starting a career/struggling to complete PhD to enter a professional career- both are part of the vibrant millennial generation.
However, the priorities of a 41-year-old and a 25-year-old are different and hence would require different approaches towards securing personal finance goals.
On that note, let us discuss a few financial planning mantras which the millennial generation can abide by irrespective of their ages.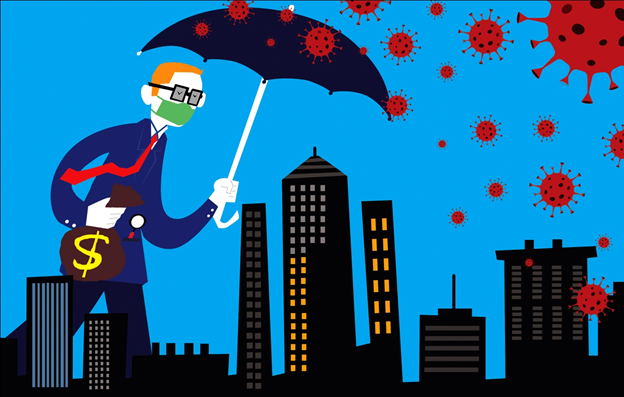 Copyright © 2021 Kalkine Media Pty Ltd.
Read More: Personal Finance Basics: All you ought to know
i. A Second Source of Income
One thing that COVID-19 has taught us is maintaining enough funds that can last for months besides supporting us during the emergencies. It also gave us a powerful lesson on why we shouldn't spend on unnecessary items. The pandemic went on to prove that jobs are not permanent, and that an economic downturn could eliminate that source of income.
So, if a job allows a legal way of securing another source of income, people should grab the opportunity. It could be investments in the equity market, retirement plans, mutual funds or real estate.
In an ideal situation, the money should not sit idle in a savings bank account. The fact that the millennials are good at investments, was reflected by the upsurge in the number of investors in the stock market during the period of lockdowns and restrictions.
More and more millennials started trading and took the market by storm. They even challenged the fund houses that used to take short positions on a particular stock. A set of millennials, namely Robinhood traders, formed groups and started buying shares in huge numbers, thus pushing the share prices higher and leading to high losses for the shorters.
Investments in the equity market involve risk but at the same time have the potential to compound the invested money if invested for the long term. Likewise, real estate is a lucrative investment decision if the tenure and location of the investment are chosen smartly.
ii. Time = Money
The millennial generation has witnessed the IT revolution and has smoothly adapted to the changes in the field. They have more access to information and know-how to utilise the information. This generation knows the value of time, which in a real sense, is equivalent to money.
Investments at an early stage will bear far better results than the investments made at the later stages. There are many applications and tools available online that could be accessed to calculate how much returns can be fetched by investing a particular sum of money for a particular duration.
Investments made at the age of 25 years for the next 25 years will bear higher returns with respect to investments compared to those made at the age of 40 for the next 25 years. It is a simple calculation and magic of compounding is at play here. At the age of 65, one who started investment at the age of 25 will surely have a better corpus than the one who started at the age of 40.
Know More: Five personal finance tips that can help generate regular income for you
iii. Financial Discipline
It's totally logical to say that you should spend less than what you earn. Then it makes sense to wonder what for do we have credit cards?
Reportedly, millennials avoid using credit cards and are aware of the risks involved with credit card debts. In essence, they try to avoid the debt part and show financial discipline when it comes to managing their expenses.
Suppose you want to go on a nice and expensive vacation. However, if you do not inherit millions or billions from your parents and do not have such kind of income/ savings, it's never wise to take loans or use credit cards for such kind of expenses as these are not super indispensable and could be planned later time in future.
In such cases, however, one can still retain the joie de vivre by resorting to free virtual tourism and feasting your eyes on a plethora of travel bloggers' videos to feel the vicarious thrill. Remember what Albert Einstein said, "Imagination can take you anywhere".
It is better to make short-time goals for savings and always start with realistic goals. These short-term goals can be of help in meeting these expenses without putting stress on financials.
What Are Pearls of Financial Wisdom For Millennials?
iv.The Great Australian Dream
Owning an abode is an integral part of the great Australian dream, and many millennials aspire to have a feeling of ownership. Buying a house involves mortgages, EMIs and an initial down payment. Yes, you can save on rents, and the prices of property do tend to increase with time.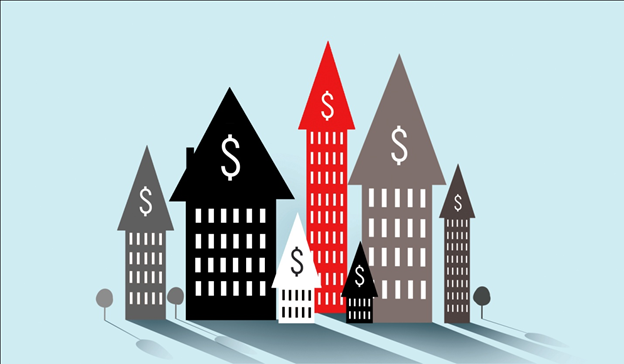 Copyright © 2021 Kalkine Media Pty Ltd.
But at the same time, you need to take into account the opportunity cost involved. If the property is located in a metropolitan area where prices appreciate every year, then it could prove to be a wise decision. The gist of this point is to always calculate the opportunity cost if you are planning to buy a property on a mortgage.
In a nutshell, it is important to prepare for the future. One needs to plan their finances in a way that not just helps in taking care of future emergencies but can also increase the cash flow. Having a personal finance planning ensures that you are on the right financial track.