Summary

Technology has equipped humans with tools to live and work amid the COVID-19 pandemic.
Artificial intelligence has found its deployment across sectors.
IoT devices are gradually becoming a part of our everyday lives.
'It's not that we use technology, we live technology.' - Godfrey Reggio
As the saying goes, human lives are greatly influenced by every evolution that takes place in the tech world. Technology gives us a new pace to race against the challenges that erupt in the ever-changing society.
The present-day scenario is a fine example. Technology has equipped humans with the tech tools to live and work even amid the COVID-19 pandemic.
Also, new technologies have compelled organisations to alter their stratagems related to human resource utilisation. For us to survive the change, there is a need to blend in and familiarise ourselves with the six latest tech trends given below.
Artificial Intelligence (AI)
Artificial Intelligence has found its application across sectors, be it tech-driven digital assistance at home, autonomous vehicles, or traffic management in aviation. Amid the present pandemic situation, there has been an increase in its demand at places such as hospitals and healthcare centres to play the role of diagnostic systems due to its ability to make real-time decisions.
Also read: How is Artificial Intelligence helping in dealing with the COVID-19 crisis?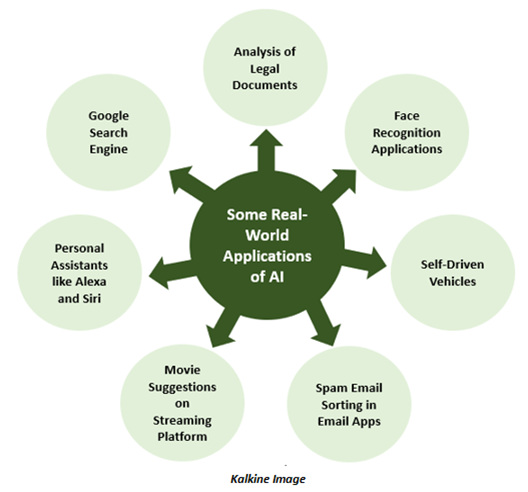 RPA has been a blessing for business processes that involve repetitive tasks, such as interpreting applications, dealing with data, processing transactions, and replying to emails. This technology automated these processes by putting software at work in place of humans, thus stamping out the chances of human error.
Edge Computing
Edge computing architecture has won over the old-world computing solutions to manage data as it eliminates various challenges, such as bandwidth limitations, network outages, and latency issues. As the name suggests, this technology allows a system to compute in real time as data is available on the edge network and not stored on a central database.
5G
The world is getting smaller, thanks to technology. And thanks to 3G, 4G, and 5G for keeping us connected. 5G being the latest in the chain will ensure better efficiency and performance at a higher speed to its users across industries. 5G delivers up to 20Gbps peak data rates and more than 100Mbps average data rates.
Image source: © Viruswin32 | Megapixl.com
Also read: All you need to know about 5G technology in Australia
Internet of Things (IoT)
Do you ask Alexa to play your favourite track? Do you enjoy remote access to operate your electronic devices at home and office? Do you use a smartwatch to keep a track of your fitness goals? If yes, you are already a party to this trending technology. IoT devices are gradually becoming a part of our everyday lives. It ensures data analysis with utmost efficiency and accuracy.
Also read: IoT Outlook: Time for Aussies to benefit from IoT?
Blockchain
Blockchain technology is one of the safest ways to secure your data electronically as decentralised form of record-keeping in blockchain-based applications reduces the chances of any tampering. Though it gets all the attention for its application for bitcoin and cryptocurrencies, it is widely used across domains, for personal identity security, supply chain and logistics monitoring, secure share of medical data, real-time IoT operating systems, and so on.
When we talk about technology trends today, what can't be missed is the space travel experience of the world's richest man. Amazon founder Jeff Bezos has returned back to the Earth after the successful first spaceflight. This voyage is being seen as an episode that will stimulate new ventures in space tourism.
So, clearly these technology trends are gradually progressing in our lives. While businesses have embraced them for more capital gains, people have allowed them in their personal spaces for comfort and leisure. Be it our workplace or our home, new technologies have and will continue to transform our lives and change the way we live and work.