Scenes of panic-triggered fuel-buying and hoarding has become quite rampant in some parts of Southeastern US following the cybersecurity attack on Colonial Pipeline last week.
The US-based oil distributor announced on Friday, May 7, that due to a cyberattack, the company was forced to proactively shut down its operations and IT systems for the time being.
Being one of the largest pipeline networks in the country for refined oil products, Georgia, US-headquartered Colonial Pipeline's halted operations quickly impacted oil supplies in the US.
As people thronged gas stations to store up on fuel, gas prices reportedly soared past US$ 3 per gallon for the first time since 2016 in the US.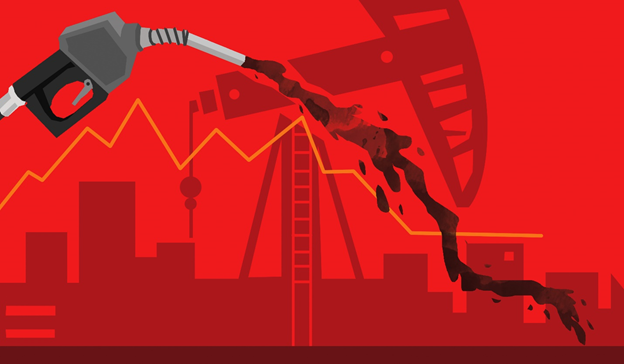 Copyright © 2021 Kalkine Media
Even as governors in the states of North Carolina and Virginia announced emergency to ensure proper supply, fear-stricken people continued to wait in long lines to fill up gas. And while queues are discouraged by COVID-related public measures, the fear of losing out on wages or missing doctors' appointments due to empty gas tanks ran deeper.
There have also been reports about scuffles and violence breaking out in and around gas stations in certain regions, some even leading to arrests.
The problem here is not a shortage of gasoline (which government officials point isn't there), but the disruption in fuel supply from Gulf Coast refineries to the regions in need of it.
These distribution problems, coupled with panic-buying and hoarding tendencies, have left thousands of gas stations drained of supplies, as per reports.
While officials look for alternate routes to get fuel delivered, Colonial Pipeline is said to have initiated the procedures to resume its pipeline operations. But it is expected to take days before deliveries return to their usual pace.
How Can Colonial Pipeline Shutdown Impact Canadians?
The oil crisis prompted by Colonial Pipeline's cyberattack may not be limited to just the US. Some energy experts believe that the gas supply crunch in the US can lead to Canadians in some regions paying higher prices at the pump.
Price are already said to be spiking in eastern parts of Canada. According to the data shared by not-for-profit federation CAA National, Ontario saw average gas prices climb 1.7 cents on Wednesday, while Newfoundland and Labrador recorded the sharpest jump of 4.3 cents over the past week.
On an average, gas prices in Canada were reportedly up from 128.3 cents last week to 129 cents per liter.
Some analysts, however, believe that Canadians should likely feel negligible impact from this gasoline crisis.