Summary

Chromia is Binance smart chain's layer-1 and Ethereum's layer-2 relational blockchain project, which offers up to 10 per cent faster transactions to DApps developers.
Its native coin, CHR, rocketed over 1,138 per cent in 2021, propelled by NFT and DeFi boom.
CHR is, however, presently down 66 per cent to US$ 0.26 apiece, compared to its record high of US$ 0.7595 per token.
Chromia's crypto token CHR climbed around 45 per cent on Sunday, July 18, a surge that came on the back of high demand for its non-fungible tokens (NFT).
A private blockchain platform, Chromia serves as layer-1 for Binance's smart chain and as layer 2.0 for Ethereum.
Chromia (CHR)
Chromia optimizes and scales existing decentralized applications at considerably reasonable gas fees. Its token helps developers pay for using its relational blockchain.
Chromia's coding speed is said to be up to 10 times faster than against its peers. On top of that, the relational blockchain platform facilitates its services to a virtual reality gaming platform and decentralized finance network.
Chromia seeks to bring more financial enterprises under the private and hybrid blockchain umbrella for executions of transactions. It uses the Rell programming language, which is based on Structured Query Language (SQL).
How has CHR token fared in 2021?
CHR token was trading at US$ 0.2611 apiece on Monday, July 19. The token was up nearly 11 per cent, representing an extended price. However, its one-day volume pumped to US$ 350 million, over three times compared with its market cap of US$ 115 million.
The relational blockchain token has skyrocketed over 1138 per cent year-to-date (YTD), becoming one of the four-digit growth altcoins of 2021. It is up 420 per cent in the past one year.
CHR ranks at the 196th position out of nearly 11,000 cryptos on CoinMarketCap's website. It has around 430 million coins in circulation against its one billion tokens.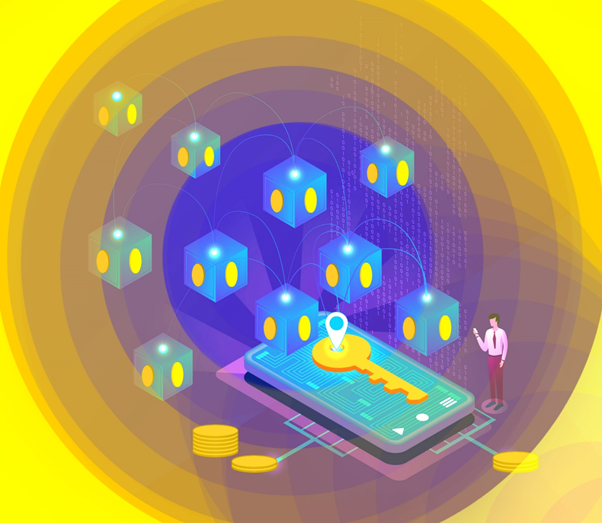 Copyright © 2021 Kalkine Media
What is CHR's price prediction?
CHR token has dropped around 66 per cent from its all-time high of US$ 7,595 apiece (mid-March 2021). However, the token bounced back as much as 1,231 per cent against its one-year low of US$ 0.01953 apiece.
On price prediction, CHR token may gain four times its present value in the next two years on the back of its diverse database clients in the NFT marketplace, DeFi, and FinTech industry.
How to buy Chromia coin?
Chromia's token is available for trade on Huobi, Binance, CoinTiger, and HitBTC. Investors can exchange CHR tokens with cryptocurrencies like Tether (USDT), Binance coin (BNB), Bitcoin (BTC), Binance stablecoin (BUSD).