Highlights

Big US banks have either started or will soon start crypto services for their clients.

Bitcoin and altcoins have become a formidable force to challenge the might of fiat currencies.

Global regulators are cautious and are neither shunning nor embracing crypto assets.
Cryptocurrencies are the talk of the investment town. In a matter of a few years, blockchain-powered digital currencies like Bitcoin and Ether have emerged as tough competitors to fiat currencies.
What are central banks and commercial banks doing amid this rapid takeover of the investment world by crypto assets?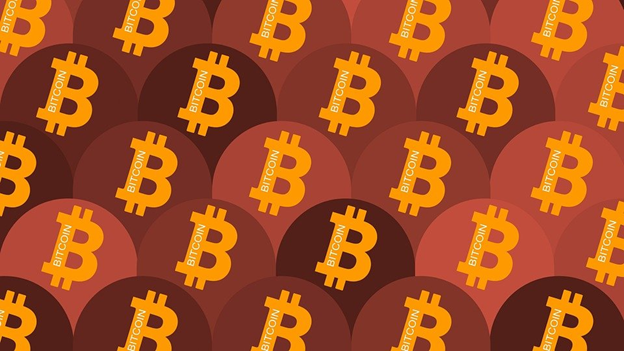 Image source: Pixabay
Big banks are flirting with cryptos
Big US banks have jumped onto the crypto bandwagon. This reflects in a recent development where a major bank, JPMorgan, allowed its clients exposure to crypto funds. In August, it created a Bitcoin firm with popular crypto firm NYDIG. NYDIG has created a similar fund for the New York-headquartered investment bank Morgan Stanley.
Also read: How soon can Bitcoin replace fiat currencies?
JPMorgan has allowed crypto exposure to funds of Grayscale Investments and Osprey Funds. These funds are dedicated to two of the top crypto assets -- Bitcoin and Ether.
NYDIG had earlier stated that more US banks are contemplating allowing crypto buy and sell exposure to their clients. It is said that banks want to replace exchanges like Coinbase where investors pay a fee to get their dollar holdings converted into a crypto asset.
Regulators on cryptocurrencies
In a major development, the Office of the Comptroller of Currency (OCC) issued a letter in July last year where the regulator talked about the "importance of digital assets". The OCC also recognizes the authority of US banks to provide custodial and safekeeping services for crypto assets.
Many crypto detractors believe that regulators will take a tough stance on volatile crypto assets.
Also read: Is Canada working on its own CBDC?
Some late developments, however, point toward a more balanced approach by officials. SEC Chair Gary Gensler recently talked about how Bitcoin can be a "catalyst for change". He also mentioned in his speech that people have been speculating on the price of precious metals for very long.
In the UK, Financial Conduct Authority (FCA) Chair Charles Randell spoke about "encouraging useful new ideas" while referring to bringing crypto assets under regulatory supervision.
All this comes against the backdrop of El Salvador becoming the first country to make Bitcoin legal tender. The Central American country wants to bring down the cost of remittances by adopting the digital currency.
Is the crypto space gaining value?
The cryptocurrency world is thriving despite all the volatility. Bitcoin, the most popular crypto with the largest market cap was trading below US$30,000 at the start of 2021. An unprecedented bull run took the price of one Bitcoin to over US$64,000 by April 2021.
Bitcoin and other altcoins fell after China's crackdown on the space, but they have rebounded.
Data source: CoinMarketCap Image: © 2021 Kalkine Media
At the time of writing, Bitcoin was trading at nearly US$47,000, and it commands a market cap of nearly US$884 billion.
Also read: Which crypto to buy now in Canada?
Altcoins including Ether, ADA (Cardano) and Dogecoin have also seen their prices surging.
Recently, MicroStrategy, a business intelligence company bought 5,050 new Bitcoins by paying US$48,099 for each coin. The company is the biggest institutional investor in Bitcoin. Tesla holds 38,300 Bitcoins. Tesla's Elon Musk has time and again spoken about the benefits of altcoins like Dogecoin.
Bottom line
US commercial banks are largely embracing cryptocurrencies. The FOMO (fear of missing out) factor in the crypto universe is real.
Regulators are sounding cautious. They are neither rejecting nor embracing the volatile cryptocurrency world. The latest developments validate that crypto assets have become a major asset class, and this must ring a warning bell for banks who cannot afford to miss the bus.