Summary

Labrador, Keyera, and Enbridge rank high among the dividend stocks.
These Canadian companies have outperformed their peers in recent times.
Companies paid regular dividends, giving long-term stable income to investors.
Choosing the right dividend stocks can be tricky sometimes, but they are also easy to find. And it might be a good time to consider them for a long-term predictable income and growth.
Given the current uncertainty around, dividend stocks can be a great addition to your kitty as they not only offer a long-term growth potential but also provide regular income.
However, not all companies pay dividends, still, they make good investments. Many successful companies in the recent past have not paid dividends, yet they proved worthy of investments.
But investors are spoiled for choices amid a wide array of stocks, and it is natural to get confused about what to pick. Irrespective of the situation, a glance at the company, covering the key financial ratios, such as earnings, payout, and yield, as well as its competitive advantages would always help.
Here are three dividend stocks that could prove worthy in 2021.
Labrador Iron Ore Royalty Corporation (TSX: LIF)
This publicly-traded Canadian company is worth more than C$2 billion and offers investors multiple options for income, including through equities, royalty, and commission. The company pays C$1.80 quarterly dividend per share. Its current dividend yield is a massive 22.086%
Its earnings per share (EPS) was C$3.13, the price to earnings (P/E) ratio was 10.20. Its current dividend yield is a massive was 22.086 percent, some of the significant pointers to consider.
On Tuesday, its stocks were trading flat at around C$32 at 9:37 am ET.
Labrador earns its revenue from equity investments in the Iron Ore Company of Canada, which operates a major iron mine in Newfoundland, near Labrador City.
Keyera Corp (TSX: KEY)
Keyera Corp is one of the major Canadian oil and gas companies and runs its operations in western Canada. Its primary operations include storage, processing, transportation, and marketing of oil and natural gas, among others. It operates 15 natural gas processing plants across the country.
Keyera Corp has a market cap of more than 5.5 billion. The company has a total of around 221 million shares. It has an EPS ratio of C$0.75, P/E C$32.00, and a dividend yield of 7.8 percent.
The company pays a monthly dividend of C$0.16 to its shareholders. On Tuesday at 9:59 am ET, its shares were traded at C$24.97.
This Calgary-headquartered company is among those stocks that have the highest dividend yield.
Keyera is one of the energy companies which has outperformed its peers in recent times.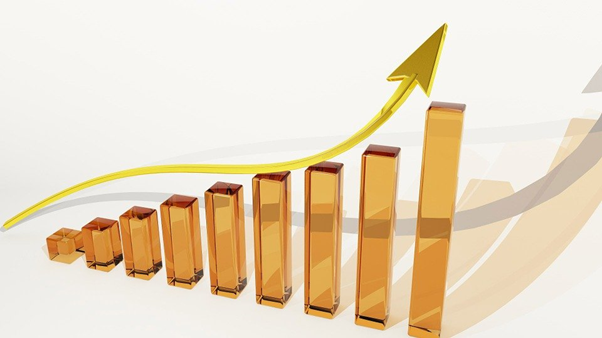 Enbridge Inc. (TSX ENB)
Enbridge is of Canada's largest oil and gas companies and runs an extensive operation in Canada and the US. Its operations included extraction, distribution, and transportation.
It also runs extensive oil and natural gas pipeline networks both at home and in the US and generates some 2,000 megawatts of renewable energy.
The company has a market cap of C$89 billion with total shares of more than 2 billion. It pays a quarterly dividend of C$0.835.
Its EPS is C$0.97, P/E ratio C$44.30, and a dividend yield of 7.6 percent.
At 10 am ET on Tuesday, its stocks were traded at C$44.13 per share.
Enbridge has been one of the most actively traded stocks in the past 10 days.