Highlights

Australian retail industry has two categories-products and distribution channels.
After a turbulent phase amidst COVID-19 and geopolitical turmoil, new record high for Australian retail turnover was reached in November 2022.
2023 brings hope as past economic crises have showcased the resilience of the retail market.
Retailers act as go-betweens for producers and customers. To guarantee that customers have access to a variety of goods at the best prices and receive service in accordance with their preferences, it is crucial that retailers act efficiently and effectively.
Australian retail industry is divided into two categories: products which include food and beverages, apparel, footwear and accessories, personal and household care, furniture, toys and hobby, and distribution channels which include supermarkets/hypermarkets, specialty stores, convenience stores, department stores, online, and other distribution channels.
From 2004 to 2019, the Australian retail sector, one of the major economic drivers of the nation, saw massive growth. But the unexpected COVID-19 pandemic, which struck the nation in early 2020, brought a lot of changes to the country's retail sector, which saw a decline in the overall number of sales transactions during the first and second quarters of 2020.
However, a new record high for Australian retail turnover was reached in November 2022, up 1.4%, according to data provided today by the Australian Bureau of Statistics (ABS). This came after a 0.4% increase in October 2022, the smallest increase of the year, which was revised up from an originally reported slight decline.
What do the latest statistics reveal?
The increase in turnover, according to Ben Dorber, ABS head of retail statistics, was caused by Black Friday deals, which increased spending on apparel, shoes, furniture, and electronics.
Retail sales of footwear, personal accessories, and clothing witnessed the biggest increase (+6.4%) after recently seeing slower growth. Additionally, department stores had a significant increase (+5.4%), and the retailing of domestic goods—led by furniture—rose by 2.1%. 1.1% more was spent on other retailing, which also saw growth.
While sales increased in sectors where Black Friday and other online sales occasions are frequent, the growth of expenditure on food slowed significantly. Retail food sales and cafe, restaurant, and takeaway food services both had a slight increase of 0.1%.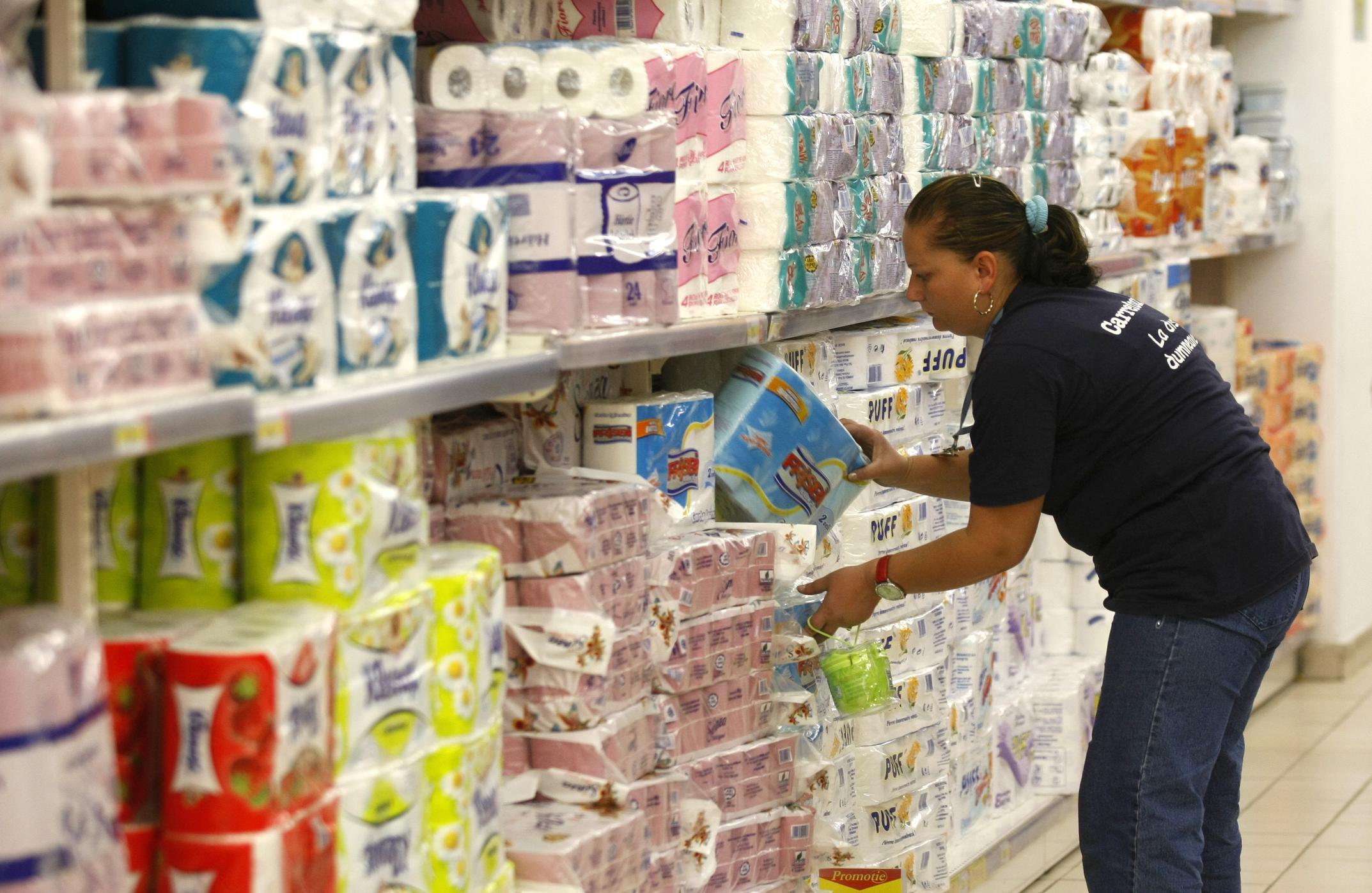 Image Source: © Dudau | Megapixl.com
What's happening on the broader spectrum?
The World Bank estimates that the GDP growth in China, by far Australia's largest export market, was 2.7% in 2022, which is 1.6 percentage points less than anticipated. With 2020's Covid-19 distortions excluded, the growth pace was the worst since the middle of the 1970s. However, the Bank forecasts that growth will fast-track in China, reaching 4.3% this year and 5% in 2024.
While prices rose faster than the benchmarks in virtually all countries with such goals, inflation increased throughout 2022 in almost all economies. In wealthy economies, inflation reached its highest level since 1982 last year, exceeding 9%.
According to the World Bank, global growth could decelerate from 5.5% in 2021 to 4.1% in 2022 and 3.2% in 2023.
Amidst the sinusoidal trends of economic barometers, the retail industry is bound to meet many competitive challenges.
In this backdrop, let's discuss a few ASX-listed retail stocks.
Wesfarmers Limited (ASX:WES)
Wesfarmers Limited (ASX:WES) is involved in commercial activities, comprising apparel and general merchandise, home improvement and outdoor living, health, office supplies, beauty & wellbeing, chemicals, fertilisers, energy, along with industrial and safety products.
During the second half of FY22, Wesfarmers witnessed solid profit after some challenging periods. The Group's net profit (from continuing operations) was AU$2.35 billion.
The company continued its pace towards climate resilience in its businesses, attaining reduction in emissions and making progress towards net zero targets. So much so, Wesfarmers' retail divisions aim to source 100% of their electricity requirements from renewable sources by 2025.
On Friday (13 January 2023), shares of Wesfarmers closed trading at AU$48.15 each, up 0.69% on ASX. The company's shares have increased by 1.78% in the last five trading sessions however declined by 0.08% in the last one month.
Super Retail Group Limited (ASX:SUL)
Super Retail Group Limited (ASX:SUL) owns brands like Supercheap Auto, rebel, BCF, and Macpac. The Group has continued its positive start to FY23 with all four core brands delivering strong like-for-like sales growth.
Group sales increased by almost 3% to a record AU$3.55 billion. Statutory NPAT was AU$241 million and more than one million new members were added to the loyalty programs in FY22.
The Group has continued its positive start to FY23 with online sales representing 10% of FY23 year to date sales.
Super Retail Group's shares traded at AU$11.46 per share today, down 0.17%. Shares have gained around 2.32% in the last five trading sessions and over 5% in the last one month.
Premier Investments Ltd (ASX:PMV)
In the specialty retail fashion marketplaces in Australia, New Zealand, Asia, and Europe, Premier Investments Limited (ASX:PMV) runs a variety of specialty retail fashion chains. Additionally, it has money market deposits and interests in listed securities. It runs its operations through two divisions: investments and retail.
For its 52-week financial year ending 30 July 2022, the company delivered NPAT of AU$285.2 million. This marks a 4.9% increase on FY21. Its five apparel brands brought solid results, contributing AU$807.9 million in sales. Global sales for the first 17 weeks of 1H23 are also showing an upward trajectory, up 24.9% on 'pre-COVID' 1H20 sales.
Premier Investments' shares ended the day with AU$25.70 each, increased 1.50% from its previous close. However, the retail company's shares have declined by 0.19% in the last five trading sessions but gained 2.15% in the last one month.
Australian businesses might combat the repercussions of rising inflation and interest rates, skills shortages, and supply chain bottlenecks. However, there is an opportunity for the government to refocus on the economic situations, address them and alleviate their impact – by promoting productivity, entrepreneurship, and growth.