Capacity to suffer is a characteristic of a business that Thomas Russo uses to screen his potential investments or current investments. Mr Russo is a partner at Gardner Russo & Gardner and Semper Vic Partner Ltd. His firm overseas more than USD 9 billion in assets.
In layman terms, capacity to suffer is the ability of the business to spend drastically at the beginning to reap the benefits of long-term competitive advantages, withstanding short term pain in the process. We can quote an example of a portfolio company of Mr Russo – Nestlé.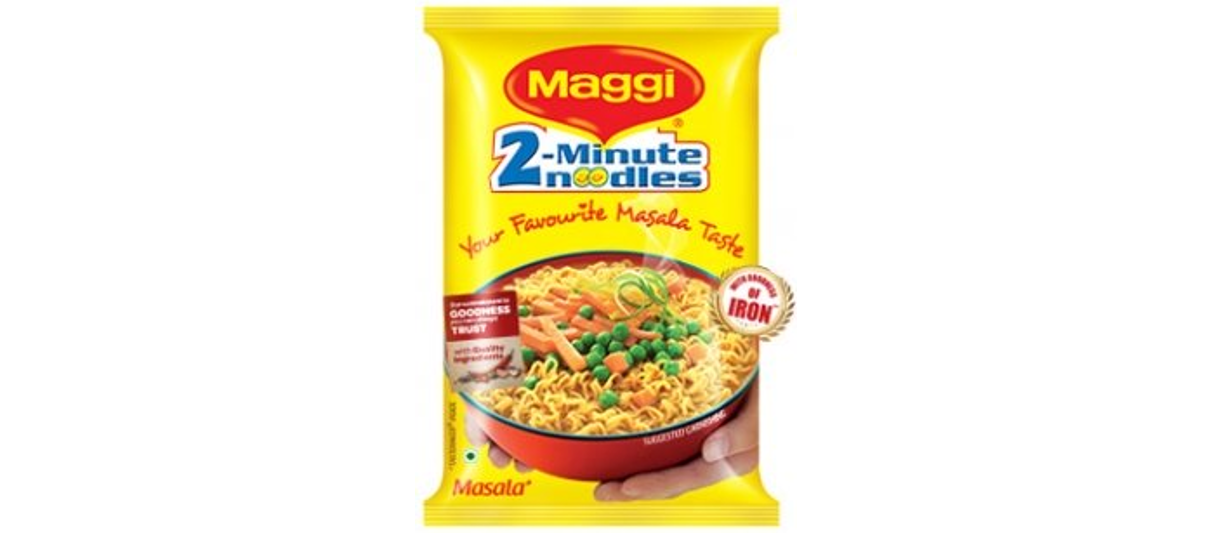 Image Source (Nestle)
In the early 2000s, when Nestlé was growing in India, one of its flagship products in the country, Maggi – a ramen noodles – needed market penetration. Nestlé was serving cooked Maggi meals at schools for free as the company was promoting its product and thus capturing mind share.
And now, it has been over decades, Nestlé Maggi has over 60% of market share and handsomely dominates the ramen noodles market in India, which speaks volumes of 'capacity to suffer'.
Franchises that are willing take short term pain will likely be much better positioned than their peers over the long term as losses during a growing stage of business are better than say skewing market share at a later stage, possibly leading to deterioration in profitability. The competitors who cannot afford to take such stance miss out on building long term strength. It so happens over time these companies that take short term pain eventually start capturing market share without giving up on profitability thus enhancing their return profile handsomely.
At the same time, the dominant players in the market must be augmented with high-quality agile management to safeguard the competitive advantages of the business, thereby market share and profitability. Thus, 'capacity to suffer' is more of a management quality parameter more than the business model as such.
During the initial stage of the business, the company has to invest drastically in brand building, advertising, customer satisfaction etc., which would eventually drive the long term pricing power, margins and profitability.
Let us now consider a 'capacity to suffer' example from the domestically listed businesses.
Australian Success story that pays Zero Dividend & yet happy shareholders
The a2 Milk Company Limited (ASX:A2M) is an aggressively growing business, which yet does not pay dividends to its shareholders despite reporting profits. Usually, Australian-listed companies pay far more dividends than any other countries, possibly to lure abundant income savvy investors of the country. This stock has appreciated by over 36 times in the past 5 years!
Source: ASX
Despite growing revenues by around 41% in the previous year, the stock of the company was severely punished last year by the market participants as its full year results fell short of expectations. Ironically, some class of investors do not have the capacity to suffer in the short term.
A2M was aggressively investing in its product reach. Over the year, its marketing expenses grew by 84% and distribution expenses by 17%. The company also noted that it would not be paying dividends in the foreseeable future.
Moreover, the management was reinvesting profits heavily to build brand and penetrating markets rapidly – as a result – the margins of the company were suppressing along with profitability, leading to sufferings in this context.
After closing at $17.12 on 31 July 2019, the stock went down to a low of $11.31 on 6 November 2019. In December 2019, then CEO of the company – Jayne Hrdlicka stepped down from her position and a former CEO of the company took over in an interim role.
Since bottoming in November 2019, the stock of the company is up by 56.39% over the past six months and is up by 28.39% this calendar year despite COVID-19 blues, causing havoc in markets.
Reinvesting for growth is usually better than paying dividends
A growing business in new markets requires capital to fund higher fixed costs, which lowers the earnings prowess of the business. The cost of brand building and customer penetration could be earning-destructive at the start, but it will likely provide the franchise with long term loyal customers.
Moreover, growing a business sustainably for long term competitive superiority would result in short term pain and lower profitability. However, the long-term advantages may outweigh the benefits of short-term shareholder satisfaction.
Which is why the managers of great franchises are willing to invest heavily at the beginning, especially in advertising, research and development, and growth. They are also appropriately inclined to take the short-term pain for long term gains like pricing power and abundance of free cash flows.
Capital Allocation is the Key
Capital allocation decisions make or break the outlook of a business. In investing, potential long-term wealth creating investments exhibit smart capital allocation decisions that result in relatively better earnings.
Earnings growth will be supercharged by the quality of the investments made by the business for the future or its past capital allocation decisions. Return on Capital Employed (RoCE) is a widely used metric to ascertain the capital deployment efficiency of the management.
A promising long-term compounder would generate a higher level of RoCE as well as earnings growth. By looking past ten years into the business, one can develop a view on the capital allocation decisions of the business and find decisions that paid extremely well and the ones that did not.
However, it is better for investors to consider forensic checks on the accounting practices of the firm as faulty or inflation accounting practices could give a false picture.
What is Mr Buffett's take on Capacity to Suffer?
Warren Buffet, in his latest Annual Letter to Shareholders, noted the importance of retained earnings and reinvestments. He said that reinvestments in promising assets remain their priority.
Mr Buffet also quoted JM Keynes' review of the book named 'Common Stocks as Long-Term Investments' by Edgar Lawrence Smith.