Summary

Industrial sector has a pivotal role in the growth of an economy.
The companies in aerospace, logistics, manufacturing and construction are included in this sector.
Industrial stocks are on the investor's radar as the economy recovers from the pandemic.
The industrial sector includes companies that are involved in the production of machinery and equipment necessary for the manufacturing and construction industry, as well as those in aerospace and defence. This sector has a pivotal role in the growth of an economy and takes a huge impact when the economy is in crisis.
Recently, industrial stocks have been on the investor's radar with the economy rebounding from the impact of the coronavirus pandemic at a faster pace. The companies in this sector were hit last year following the pandemic. However, businesses are recovering with the gradual reopening of economies around the world.
Here, we explore some of the popular industrial stocks listed on the U.S. stock exchange.
General Electric Co (NYSE: GE)
General Electric is an industrial conglomerate involved in a number of businesses including manufacturing aircraft engines, medical technology and digital solutions, renewable energy and power systems.
The Boston-based company's market cap totals US$110.42 billion and has a P/E ratio of 175.47. The stock returned 19 percent this year. Its shares were trading between US$47.44 and US$115.36 in the last 52 weeks.
In its second quarter, GE reported US$18.28 billion in revenue, up from US$16.81 billion in the year-ago period. Net loss decreased to 14 cents per share from 26 cents per share.
READ MORE: Value Investing: Do these 10 value stocks make the most sense?
3M (NYSE: MMM)
This Minnesota-based company manufactures products for a wide range of industries including safety and industrial, transportation and electronics, healthcare and consumer.
3M has a market capitalization of US$114.29 billion. It has a P/E ratio of 19.43. The stock price increased around 15 percent this year. The shares price was between US$149.66 and US$208.95 in the 52-week period.
In the June quarter, 3M's sales climbed 24.7 percent year over year to US$8.9 billion following a strong growth in the transportation and electronics unit, and healthcare unit. The company reported EPS of US$2.59, up from US$2.25 per share in the year-ago quarter.
READ MORE: Where to park money? Three high-yield savings accounts worth exploring
Raytheon Technologies Corporation (NYSE: RTX)
This Massachusetts-based aerospace and defence company provides advanced systems and services to private businesses and government customers.
Raytheon's market cap totals US$130.60 billion and has P/E ratio of 62.12. Its share value increased 23 percent this year. In the 52-week period, the stock traded between US$51.92 and US$89.98.
The company recently posted US$15.88 billion in its second-quarter net sales, up 13 percent year over year. Raytheon earned US$1.04 billion in net income, compared with US$3.84 billion net loss in the second quarter of 2020. Meanwhile, it targets full-year sales between US$64.4 billion to US$65.4 billion.
READ MORE: Top 10 dividend stocks to consider for financial freedom after retirement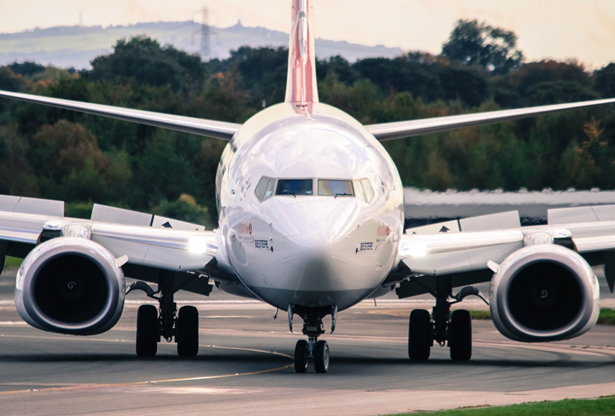 Source: Pixabay
Boeing Co (NYSE: BA)
Boeing is an aviation, aerospace and defence technology company that manufactures commercial and fighter aircraft. It also develops defence, space and security systems.
The Chicago-based company's market cap totals US$134.24 billion. The stock gained 7 percent this year. In the 52-week period, the shares traded in the range of US$141.58 to US$278.57.
Boeing swung to profit in its second quarter ended June. It reported US$567 million in net earnings during the period, compared with US$2.40 billion in the same period the previous year. Revenue surged 44 percent year over year to US$17 billion.
READ MORE: Top travel & hospitality stocks to keep an eye on in August
United Parcel Service Inc. (NYSE: UPS)
This Georgia-based packing and supply chain management company is one of the top delivery and shipping courier service provider in the world. It generated US$84.6 billion in revenue during 2020.
UPS currently has a market cap of US$169.10 billion and a P/E ratio of 27.76. The stock grew 15 percent year to date. Its share price was in the range of US$141.34 to US$219.59 in the last 52 weeks.
In its second quarter, the company registered a 14.5 percent year over year growth in revenue to US$23.42 billion. Diluted EPS during the period totaled US$3.05, up 50.2 percent year over year.
READ MORE: Which are the 30 stocks on Dow Jones Index?
Please note: The above constitutes a preliminary view, and any interest in stocks/cryptocurrencies should be evaluated further from an investment point of view.
The reference data in this article has been partly sourced from Refinitiv.