Summary

Rimac Automobili started from a garage in 2009, is a Croatian EV maker startup.
Rimac and Porsche AG announced on Monday to start a joint venture named Bugatti-Rimac in the last quarter of this year.
Volkswagen has many brands in its portfolio, including Bugatti, which it plans to sell to create a joint venture between its luxury sports car unit Porsche AG and Rimac Automobili.
Rimac Automobili, a Croatian electric supercar manufacturer, has announced on July 5th to start a joint venture with Volkswagen's sports car unit Porsche AG. Volkswagen is selling Bugatti, a Volkswagen luxury sports car brand, to Rimac as part of their joint venture agreement, in which Porsche AG will have a 45% stake.
Rimac was started from a garage by its owner Mate Rimac in 2009. It made fast progress since then and launched its first electric supercar in 2011. Yesterday, it added another feather to its cap by agreeing to start a joint venture with Porsche AG, a VW's unit.
Also Read: 8 healthcare stocks to explore in July
Bugatti was established in 1909. VW bought it in 1998 from Italian businessman Romano Artioli. VW decided to sell it to create a new joint venture by Rimac Automobili and VW's Porsche A.G. unit involving Bugatti.
Volkswagen, headquartered in Germany, is a big name in the automotive industry. It manufactures and sells vehicles. VW has many known brands in its portfolio, namely Volkswagen, Audi, Bentley, SKODA, Bugatti, Lamborghini, SEAT, Porsche, MAN, Ducati, Scania and Volkswagen Commercial Vehicles.
Also Read: 10 rising mid-cap stocks to watch in July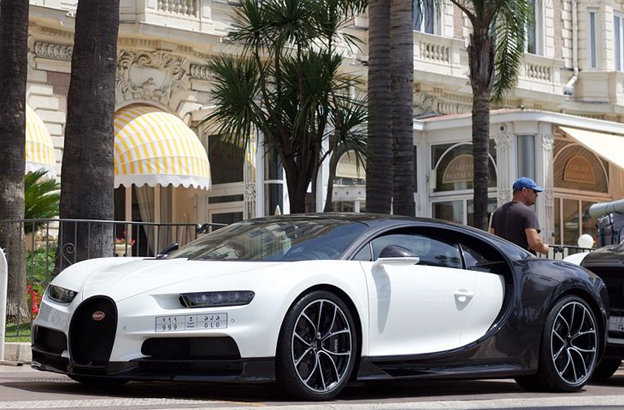 Source: Pixabay
Rimac Group presently has investments from Porsche (24%), Mate Rimac (37%), Hyundai (12%) and other investors (27%). The new company will be known as Bugatti-Rimac, where Rimac will have a 55% stake, and Porsche AG will own the rest. As part of the deal, the Rimac group will have two segments: Rimac Technology and Bugatti-Rimac.
Also Read: Why is Cryptocurrency popular? Will Ethereum overtake Bitcoin?
Rimac CEO Mate Rimac will head the Jointly held venture. Bugatti-Rimac will initially produce two models, Bugatti Chiron and all-electric Rimac Nevera. Their production will continue to be at the present locations, Zagreb, Croatia, for Rimac and Molsheim, France, for Bugatti.
This joint venture brings together an agile system, innovative designs, and new technology electric sports car of Rimac and 110 years legacy and charm of Bugatti. This joint venture will combine the expertise of a fast-rising startup, just 10 years old, with the age-old Bugatti brand and strategic wisdom of Porsche and VW.
Also Read: Where is the largest deposit of lithium? Will we run out of lithium?
The new company will officially be launched by the end of 2021 and have headquarters in Zagreb, Croatia. This new venture will have around 430 employees to start with, 300 at Zagreb headquarter and 130 at the Bugatti factory in Molsheim, France.
Also Read: I3 Energy improves Q2 production, finishes drilling in first Marten Hills well
Porsche has a 24% stake in Rimac Group and 45% in the Bugatti-Rimac joint venture. Rimac is new in the EV industry but has grown fast, and with the Bugatti brand under its wing, it may come up with a technologically upgraded luxury sports car to be envious of in the future.
Rimac has not announced any plan for a stock listing or IPO soon, but whenever it does, it is likely to grab investor's attention in the same fashion as it is gaining recognition for its EV cars.

Please note: The above constitutes a preliminary view, and any interest in stocks/cryptocurrencies should be evaluated further from an investment point of view.