Highlights:

Tesla chief executive Elon Musk planning a 24-hour restaurant for Hollywood.
Elon Musk submitted papers to the City of Los Angeles on May 19 for his futuristic restaurant.
Tesla stocks fared badly in the past month with a 22% dip.
Elon Musk has a knack of often making it to the headlines. He is again at the forefront with his long-teased Hollywood diner he talked about four years ago.
His recent US$44 billion Twitter deal also created a lot of flutters and led to stock upheavals for both Tesla and Twitter.
In 2018, Musk tweeted his plan to launch a "roller skates & rock restaurant" which would also work as a charging station for electric vehicles.
"Gonna put an old school drive-in, roller skates & rock restaurant at one of the new Tesla Supercharger locations in LA," Musk tweeted on Jan 7, 2018.
Musk is now ensuring that the project sees the light of the day as he has expedited the process by submitting documents to the City of Los Angeles on May 19 for the proposed Tesla restaurant. The eatery would remain open round the clock at the 7001 W. Santa Monica Blvd. neighborhood in Hollywood.
Earlier, the Tesla restaurant was reported to be in Santa Monica.
Also Read: Wall Street retreats after social media stock rout; SNAP, PINS plunge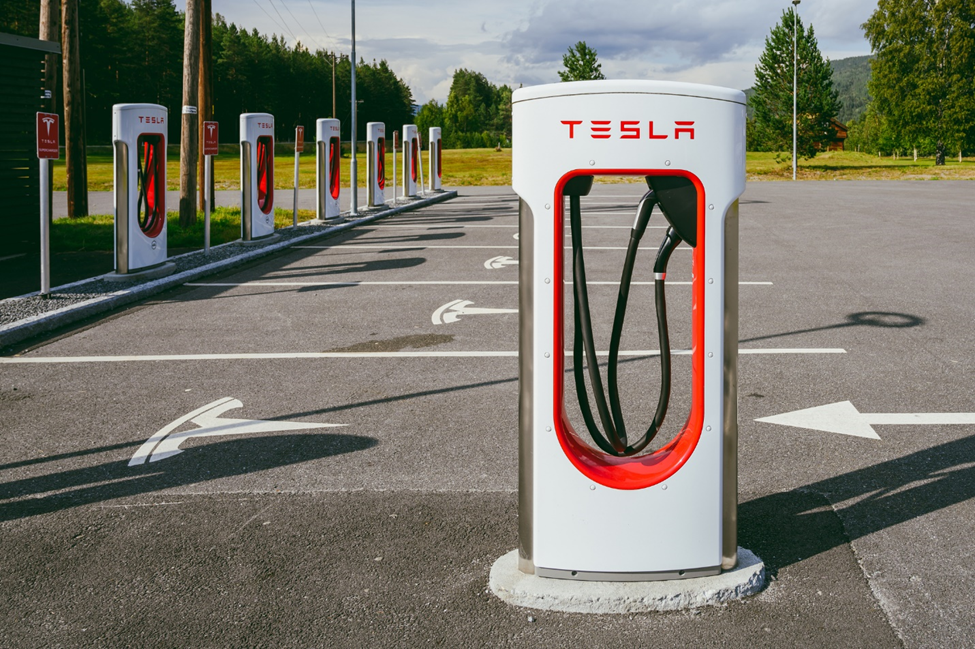 © Nejaunet | Megapixl.com
Also Read: Ford Motor (F) sued over misleading ads; to pay US$19.2 mn to US states
Tesla's state-of-art diner to enthrall visitors
The sprawling 9,300-square-foot space will include a drive-in movie theatre plus a 28-stall supercharging station for EVs, reported Bloomberg.
As seen in the architectural plan, the two-story diner will have over 200 seats, both indoors and outside.
The outdoor seats will be directly facing two tall LED movie screens. Customers will get their food delivered to the cars.
Last year, Tesla applied to trademark a 'T' with the US Patent and Trademark Office for a series of restaurant concepts ranging from dine-in, self-service, and takeaway.
However, no further details are now available regarding the opening date, menu, etc.
The proposed futuristic Hollywood Supercharger diner must get the city's approval before finally unveiled.
Bottom line:
Shares of the electric vehicle maker have fallen 22% in the past month for a slew of factors ranging from the China lockdown jeopardizing Tesla's production to Elon Musk's Twitter deal. Musk also faced sexual misconduct charges denting his image.