S&P 500 and Nasdaq Composite closed higher on Wednesday, the first day of September, boosted by gains in technology, real estate, and utility stocks, while Dow Jones declined amid mixed cues.
The S&P 500 was up 0.03% to 4,524.09. The Dow Jones fell 0.14% to 35,312.53. The NASDAQ Composite rose 0.33% to 15,309.38, and the small-cap Russell 2000 was up 0.58% to 2,287.06.
Technology, real estate, and utility stocks were the top movers on S&P 500. Energy and basic materials stocks were the laggards. Seven of the 11 index segments were in the green.
Shares of PVH Corp. (PVH), the parent company of Calvin Klein and Tommy Hilfiger, surged 14.93% after reporting Q2 results. Its total revenue rose 46% YoY to US$2.31 billion in the quarter. The company lifted the full-year revenue outlook after robust quarterly performance. It raised the EPS projection on a GAAP basis to US$8.80 per share from the previous US$6.60 per share.
The Campbell Soup Company (CPB) stock rose 1.86% despite a muted profit outlook for FY 2022 due to rising costs of raw materials and declining demand. Its net sales fell 11% YoY to US$1.8 billion in Q4 of FY 2021.
Anaplan, Inc. (PLAN) stocks were up over 10% after the company reported strong quarterly earnings. Its total revenue rose by 35.5% YoY to US$144.3 million in Q2 of FY 2022. In addition, the software company raised the revenue outlook for Q3 to around US$145.5 million and US$146.5 million.
Shares of Support.com dropped 12.16% in intraday trading after rising 38% on Monday.
Top Global cues to know before ASX opens
In the communication sector, Facebook Inc. (FB) gained 0.67%, The Walt Disney Company (DIS) rose 1.21%, and Netflix Inc. (NFLX) increased by 2.29%. Baidu Inc. (BIDU) and Twitter Inc. (TWTR) advanced 5.30% and 1.65%, respectively.
In real estate stocks, Prologis Inc. (PLD) rose 2.39%, Crown Castle International Corp. (CCI) soared 1.71%, and American Tower Corporation (AMT) gained 1.94%. Equinix Inc. (EQIX) and Public Storage (PSA) gained 2.90% and 1.86%.
In the energy sector, Exxon Mobil Corporation (XOM) declined 1.32%, Chevron Corporation (CVX) fell 1.04%, and ConocoPhillips (COP) dropped 1.64%. Marathon Petroleum Corp (MPC) and Phillips 66 (PSX) plunged 3.46% and 2.71%, respectively.
Also Read: Why are GBS (GBS), Lucid (LUCID) stocks grabbing attention today?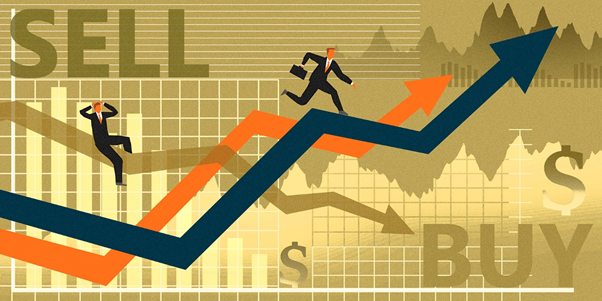 Copyright ©Kalkine Media 2021
Also Read: Ambarella (AMBA) & CrowdStrike (CRWD): 2 trending stocks on Wednesday
Top Gainers
Top performers on S&P 500 included PVH Corp (15.07%), Kansas City Southern (3.84%), Moderna Inc (3.52%), Brown-Forman Corp (3.42%). On NASDAQ, top performers were Sequential Brands Group Inc (53.22%), Meten Edtechx Education Group Ltd (36.84%), Ambarella Inc (27.41%), Aterian Inc (24.16%). On Dow Jones, Walt Disney Co (1.20%), Salesforce.Com Inc (1.15%), Procter & Gamble Co (1.02%), Coca-Cola Co (0.67%) were the leaders.
Top Losers
Top laggards on S&P 500 included Abbvie Inc (-7.05%), DXC Technology Co (-5.07%), Wells Fargo & Co (-4.92%), Devon Energy Corp (-4.43%). On NASDAQ, Support.com Inc (-23.15%), Avidity Biosciences Inc (-19.09%), China Recycling Energy Corp (-16.16%), Centricus Acquisition Corp (-14.57%). On Dow Jones, Caterpillar Inc (-1.38%), Chevron Corp (-1.10%), Amgen Inc (-0.97%), American Express Co (-0.92%) were the laggards.
Volume Movers
Top volume movers were Apple Inc (17.54M), Wells Fargo & Co (17.31M), Bank of America Corp (9.56M), Ford Motor Co (8.11M), Pfizer Inc (7.03M), Vinco Ventures Inc (53.26M), Lucid Group Inc (26.98M), Meten Edtechx Education Group Ltd (12.02M), Sundial Growers Inc (7.71M), ABVC Biopharma Inc (7.37M).
Also Read: Five gaming stocks to keep an eye on as industry continues to expand
Futures & Commodities
Gold futures were down 0.10% to US$1,816.35 per ounce. Silver increased by 0.82% to US$24.203 per ounce, while copper fell 2.16% to US$4.2805.
Brent oil futures decreased by 0.47% to US$71.29 per barrel and WTI crude was down 0.39% to US$68.23.
Bond Market
The 30-year Treasury bond yields was down 0.60% to 1.915, while the 10-year bond yields fell 0.38% to 1.297.
US Dollar Futures Index decreased by 0.14% to US$92.505.