Blue-chip S&P 500 and NASDAQ Composite closed at all-time highs on Thursday, June 24, after markets responded positively to the news of President Biden's US$1 trillion infrastructure deal and continued recovery of the US labor market, critical to the government's jobs plan.
The S&P 500 was up 0.58% to 4,266.49. The Dow Jones gained 0.95% to 34,196.82. The NASDAQ Composite rose 0.69% to 14,369.71, and the small-cap Russell 2000 was up 1.31% to 2,333.62.
The NASDAQ composite climbed to a record close after the electric vehicle giant Tesla Inc. (TSLA) logged two back-to-back electrifying sessions, registering one of its biggest consecutive gains in recent times. The stock closed at 4.7% up on Thursday after its 5.3% surge in the previous session.
The Tesla rally may have been triggered after the used car company cars.com ranked its Model 3 car at No. 1 spot on the portal's American-Made Index Wednesday.
Nine of the 11 critical segments on the S&P 500 saw solid gains, led by financials and industrial sectors. The construction stocks jumped after Biden's infrastructure deal was announced. Caterpillar (CAT) rose 2.6%, Martin Marietta (MLM) soared 3.4%, and Vulcan Materials Co (VMC) surged 3.8%.
Global Market Round Up || NASDAQ, S&P 500 Hit All-Time Highs After Infra Deal, Labor Recovery
Democratic and Republican members have been negotiating the bill for the past two months. Biden intends to spend US$1 trillion on repairing and building bridges, roads, and other infrastructure.
On Thursday, the Labour Department said that jobless benefit claims dropped to 411,000 in the week ended June 19 from the prior week's 418,000. Jobless claims have been declining over the past month.
The AMC Entertainment Inc. stock was down 2.7% after CEO Adam Aron revealed it is seeking shareholder approval for issuing 25 million more shares. AMC has already issued over 100 million shares since January.
The shares of pharma company Eli Lilly (LLY) jumped 7.88% after it announced that it received a "breakthrough therapy designation" from FDA for its Alzheimer's drug. Its rival, Biogen Inc. (BIIB) stock fell 5.56%.
MGM Resorts (MGM) stock rose 2.76% after Deutsche Bank (DB) agreed to buy its stocks, a decision that was pending. Porsche (POAHY) stock gained 1.77%, while Ford Motor Co (F) shed 0.81%.
In tech stocks, Microsoft Corp (MSFT) was up 0.45%, Nvidia Corp (NVDA) gained 0.95%, and ASML Holdings (ASML) jumped 1.98%. Intel Corp (INTC) and Adobe Inc. (ADBE) advanced 1.29% and 0.57%, respectively. Meanwhile, Apple Inc. (AAPL) and Shopify Inc. (SHOP) declined 0.28% and 0.55%.
Internet giant Google said on Thursday that its plan to part ways with its third-party cookies policy had been postponed till 2023 after initially planning it for early 2022. The stock of its parent company Alphabet Inc. (GOOG) was up 0.65% on Thursday.

Also Read: BuzzFeed eyes US$1.5bn-valuation after SPAC deal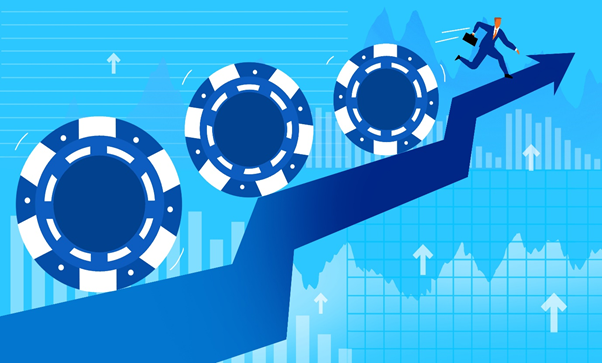 Copyright ©Kalkine Media 2021
Also Read: Penn National (PENN) stock up on US$400 mn unsecured notes offering
Top Gainers
Top performers on S&P 500 included Eli Lilly and Co (7.31%), Tesla Inc (3.54%), Vulcan Materials Co (3.27%), Darden Restaurants Inc (3.25%). On NASDAQ, top performers were Marin Software Inc (105.26%), Digital Brands Group Inc (31.05%), FreightCar America Inc (24.57%), Pieris Pharmaceuticals Inc (23.45%). On Dow Jones, Boeing Co (2.87%), Caterpillar Inc (2.60%), Goldman Sachs Group Inc (2.13%), FedEx Corp (2.13%) were the leaders.
Top Losers
Top laggards on S&P 500 included Biogen Inc (-6.11%), Generac Holdings Inc (-3.32%), ABIOMED Inc (-3.07%), Equinix Inc (-3.02%). On NASDAQ, Portage Biotech Inc (-25.43%), Adial Pharmaceuticals Inc (-14.29%), Aesthetic Medical International Holdings Group Ltd (-12.89%), Talaris Therapeutics Inc (-10.93%). On Dow Jones, Avis Budget Group Inc (-2.03%), United Airlines Holdings Inc (-1.42%), American Water Works Company Inc (-1.03%), Southwest Airlines Co (-0.96%) were the laggards.
Volume Movers
Top volume movers were Marin Software Inc (23.28M), ContextLogic Inc (22.56M), Apple Inc (16.58M), Torchlight Energy Resources Inc (14.52M), Clover Health Investments Corp (10.63M), Digital Brands Group Inc (8.56M), Advanced Micro Devices Inc (8.19M), Ford Motor Co (15.07M), General Electric Co (12.31M), Bank of America Corp (8.83M), Tesla Inc (8.04M).
Futures & Commodities
Gold futures were down 0.46% to US$1,775.20 per ounce. Silver decreased 0.39% to US$26.008 per ounce, while copper fell 0.46% to US$4.3105.
Brent oil remains flat at US$75.63 per barrel and WTI crude increased 0.34% to US$73.33.
Bond Market
The 30-year Treasury bond yields was down 0.27% to 2.106, while the 10-year bond yields increased 0.79% to 1.499.
US Dollar Futures Index increased 0.03% to US$91.810.
Also Read: Entera Bio (NASDAQ: ENTX) stock trends after positive bone drug test