Summary

ENTX jumped 44% on June 23 after the announcement of its positive phase 2 test results for osteoporosis drug EB613.
The biopharmaceutical company has a market cap of US$118.5 million.
Entera Bio's stock price skyrocketed by 404% YTD.
The stock of Entera Bio Ltd. (Nasdaq: ENTX) has been trending on the Wall Street after it announced positive results of a phase 2 bone drug test.
On June 24, the stock dropped 4.65% in the premarket session at 8.11 am ET after it jumped 44% on the previous day following the announcement of its successful phase 2 test results for osteoporosis drug EB613.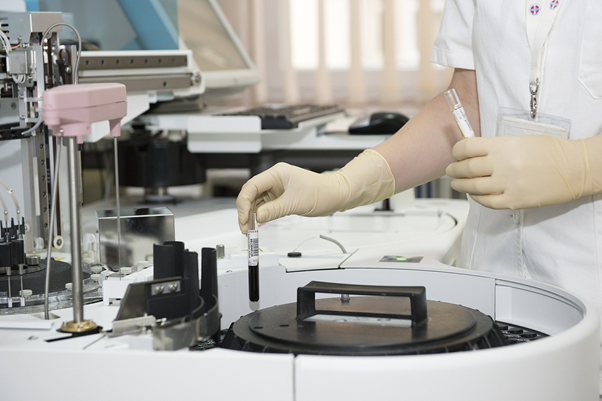 Source: Pixabay.

Also read: Three healthcare penny stocks to explore

On Wednesday, the company announced the results of its Phase 2 clinical trials, a 6-month bone mineral density (BMD) test, for EB613.
The EB613 is dubbed the first-ever bone-building medicine to treat patients with osteoporosis. Currently, less than 5% of patients are treated with injectable bone-building medicine, a widely accepted form of medicine.
What does a company's profile say?
The company develops orally delivered large molecule and biologic therapeutics. It has a market capitalization of US$118.5 million. Its stock prices have gone up by 404% YTD and 220% YoY.
Also read: Why did Novavax jump 10% in pre-market trading today?
The company reported revenue of US$157,000 in Q1, 2021, compared to US$42,000 in Q1, 2020. It reported a net loss of US$9.5 million, or US$0.43 per ordinary share, in Q1, 2021, while that was US$2.9 million, or US$0.16 per ordinary share, in Q1, 2020. It has cash and cash equivalents of US$16.4 million compared to U$8.6 million of Q1, 2020.
Its operating expenses were US$2.5 million, research and development expenses were US$1.2 million, and general and administrative expenses were US$1.3 million in Q1, 2021.
Its P/E ratio is -8.13, earnings per share is -0.80. Its 52-week highest share price was US$10.16 and the lowest was US$1. Its annual share volume is 5,724,901.
Also read: Why is 23andMe stock trending?
Drug for osteoporosis
The phase 2 clinical trial had 161 postmenopausal female subjects with osteoporosis or lower BMD. The trials were conducted at four different centers in Israel to study the safety and efficacy of varying doses of EB613.
An adjusted increase of 3.78% in the lumbar spine (LS) BMD was seen among those who were given a 2.5mg dose of the drug, after six months. And the drug did not show any serious adverse effects on subjects.
The company expects a meeting with FDA about EB613 development program in the coming months. The company has planned to carry out one-year phase 3 trials comparing changes in lumbar spine BMD among patients treated with EB613 and the ones treated with another medicine Forteo.
Also read: Why Did BriaCells Stock Skyrocket 155% Today?
Please note: The above constitutes a preliminary view, and any interest in stocks/cryptocurrencies should be evaluated further from an investment point of view.