Highlights

Travelport is exploring IPO opportunities in the US market.


It may go public in the second half of 2022.


Travelport was taken private by Elliot Investment Management and Siris Capital Group.
Global travel-booking platform Travelport is exploring opportunities for its initial public offering in the US market, Bloomberg reported, citing people familiar with the matter.
The travel sector has been one of the most affected industries during the Covid-19 pandemic. However, the ease of covid restrictions has infused hope and confidence in the market.
Also Read: Forget Pi Network, here are the top 3 apps to mine crypto
When is Travelport going public?
Sources requesting anonymity told Bloomberg that Travelport plans to hit the US stock market in the second half of 2022. It will be a second IPO for the company.
The Langley-based tech firm was taken private in 2019 after its purchase by Elliot Investment Management and Siris Capital Group. They paid US$15.75 per share, or 1.6% less than its 2014 IPO price, for the buyout.
Travelport made its first stock market debut in 2014 when it was run by Blackstone, which acquired the company in 2006 for US$4.3 billion. Travelport had raised US$480 million during its listing in 2014. At the time, the company was valued at around US$2 billion.
Also Read: Will Argo AI IPO happen in 2022?
No further details about the IPO were immediately available. According to Bloomberg sources, no final decision has been taken yet regarding the public offer, and it may change its plan.
Also Read: Are young women on dating apps new target for crypto scammers?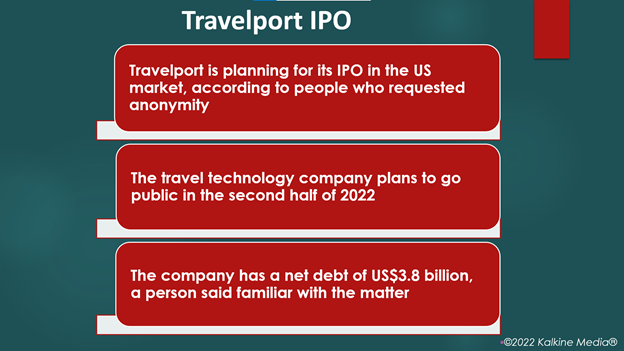 Also Read: Akanda Corp IPO: When will the cannabis firm debut? Know details
Bottomline
The industry has benefitted from the rapid rollout of vaccines and ease of restrictions on international travel. Travelport's customers include some big names in the industry, such as American Airlines Group Inc., Southwest Airlines, Webjet Ltd., etc. The company has US$3.8 billion in net debt, a person familiar with the matter said.