Source: PattyPhoto, Shutterstock
Summary

While workplace visits have slowed, consumer retail & recreation visits have increased across countries resulting in optimistic demand and sales run for retailers.
Travis Perkins PLC and Fix Price Group Ltd, posted positive Q1 2021 numbers.
Retail sales remained resilient even during the early phases of the Pandemic. Consumers were prominently seen shopping online. Retailers adopted hybrid selling styles with fast tracked digital integration and crafty ways to leverage existing store space as warehouses.
Retailers eyed rent reductions and moving to turnover-based rents. Such cost cutting was done with a strong focus on ensuring low cash burnout as the pressure on working capital remained severe. But with the United Kingdom now leading the vaccination drive, the constrained retail demand is slowly rebounding.
Rebounding Retail demand in the UK
The UK domestic expenditure, driven by retail spending, has risen above pre-pandemic levels across all income groups. As per a recent report by Moody's, while workplace visits remained muted, there was increase in consumer retail, recreation, and park visits in most of the countries. More and more retail partnerships are visible, swamping multichannel, multi product sales.
Also Read: UK supermarket stocks to explore after online grocery market share touches 17%
This optimistic demand and sales run are well visible in the Q1 2021 results of the retail players TPK and FIXP listed on LSE.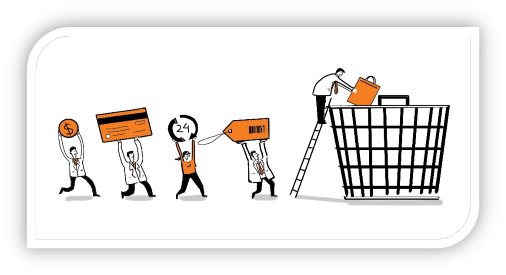 Copyright © 2021 Kalkine Media Pty Ltd.
Travis Perkins PLC
Travis Perkins PLC (LSE: TPK), the British home improvement retailer's Q1 2021 trading update on Thursday, reflected a hopeful picture. The Group reported a strong like-for-like sales growth across its businesses, driven by strong demand in Repair, Maintenance and Improvements (RMI) markets, digitally enabled and convenient sales propositions. Even though the group is experiencing increasingly inflationary pressure on raw material categories, still the management is optimistic about being able to open 60 new outlets in the UK in 2021, with further expansion in Europe.
Its' Wickes business, which is undergoing the process of demerger, reported a like-for-like sales as strong as 19.7 per cent in Q1, up 25.6 per cent on a two-year basis. This performance was driven by its digital capability, with sustained high involvement in click and collect orders. Main performance of the company were reported strong through Easter, benefiting from Do It Yourself (DIY) and buoyant local trade, aided by the ongoing restrictions in the wider non-essential retail market, which finally eased on 12th April.
A Good Read: Penny Stocks: These 2 Retail Shares Gained Over 75% In Last 6 Months
Fix Price Group Ltd
Fix Price (LSE: FIXP), a recently listed, Moscow based, variety value retailer, also announced its key results for Q1 2021. It posted outstanding numbers with double-digit sales growth. Its LFL sales growth of 11.9% was way ahead of the organisation's outlooks and driven the consumer trend for consumers to visit less often but spend more per visit and 187 new store openings during the quarter. While Fix Price entered 47 new localities in four countries, revenue growth exceeded 30%.
With a focus on attractive assortments of essential and unique goods at the best prices, they look forward to further expand to customers using additional pricing flexibility. Fix Price recently launched its loyalty program in Belarus, where 36,000 customers joined the program in its first fortnight, and its management wishes to continue giving customers value for money across categories like clothing, stationery, home decor, kitchenware, beauty and cosmetics, etc.
Fix price CEO Dmitry Kirsanov stated that, while there is some vagueness in the macro environment, along with Rouble weakness, increased costs, the flexibility of the Fix Price business model allows them to adapt rapidly and navigate changes in market dynamics. They wish to keep achieving their key metrics and IPO guidance targets as their performance remains in line with budgets.