Highlights:
As lenders anticipate another interest rate hike, average mortgage rates have crossed the symbolic 6% landmark.
This is another hit to several buyers looking to buy a new home.
Amid the weakening pound against the US dollar and anticipation of another interest rate hike by the Bank of England (BoE), the mortgage market is witnessing major turbulence. In a short span of a few weeks, average mortgage rates have seen a significant rise.
For the first time since the 2008 financial crisis, the average two-year fixed rate mortgage has now surged to more than 6%. The rate stood at 4.97% when Chancellor Kwasi Kwarteng announced the mini-budget, which included billions worth of tax cuts. As of Thursday, it stands at 6.11%.
Moreover, the average rate on the five-year fixed mortgage has also exceeded 6% for the first time in 12 years. The latest blow for those planning to buy a house comes as data from Moneyfacts showed that the rates rose from 5.97% on Wednesday to 6.2% on Thursday. On the day of the Chancellor's mini-budget, this rate was 4.75%, while a year ago, it was 2.55%.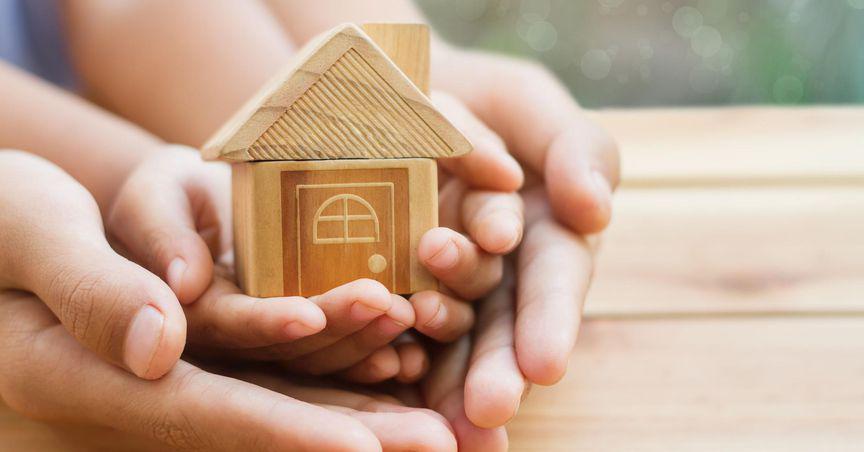 Image source: © Puttachat002580 | Megapixl.com
The new rates are applicable to new mortgages and remortgages. Those currently on a fixed rate will not be impacted by the rises, but if they look at remortgages, the monthly repayments will rise considerably.
Mortgage rates have been on the rise since last year when the Bank of England started raising interest rates to keep inflation in check. However, this steep rise in mortgage rates in about two weeks gives an idea about the situation of the property market at present. In the mini-budget, the Chancellor announced that the threshold for stamp duty will be raised to support homebuyers. However, rising mortgages are likely to make it tough for many to afford a new home.
With mortgage rates breaching the symbolic 6% landmark, here are two FTSE 100-listed mortgage providers that investors can look at.
Lloyds Banking Group Plc (LON: LLOY)
Shares of the leading British banking and financial services group were trading 0.74% lower at GBX 42.54 as of 1:21 pm GMT+1 on Thursday. It presently has a market cap of £29,262.72 million, and both its 12-month return and the year-to-date or YTD return stand in the negative territory at -8.61% and -11.06%, respectively.
Standard Chartered Plc (LON: STAN)
The FTSE 100-listed leading banking group operates in 59 countries. Its shares were trading 1.75% lower at GBX 572.40 as of 1:25 pm GMT+1 on Thursday. With a market cap of £16,901.53 million, the stock currently has an EPS of 0.61. Over the past year, the stock value has surged by more than 30%, while the YTD return stands at 27.70%.
Note: The above content constitutes a very preliminary observation or view based on market trends and is of limited scope without any in-depth fundamental valuation or technical analysis. Any interest in stocks or sectors should be thoroughly evaluated taking into consideration the associated risks.