Highlights:
With the Bank of England raising interest rates for six months in a row, mortgage lending saw a slight decline in July.
The fall hints at people postponing their plans to buy a property due to the high mortgage rates.
The Bank of England (BoE) has been raising interest rates for the past few months to bring inflation under control. Following five consecutive hikes of 25bps, the central bank opted for a bigger hike of 50bps earlier this month, taking the interest rates to 1.75%.
Due to the rate hikes, lenders have also raised their interest rates. This would mean that borrowers will now have to pay more on their borrowings, resulting in a drop in the number of borrowings. According to the latest figures released by the BoE, mortgage borrowing witnessed a slight fall in July.
The bank's data shows that net mortgage borrowing fell to £5.1 billion in July from £5.3 billion in June. On the other hand, gross borrowing climbed from £24.6 billion in June to £26.1 billion in July. During the period, gross repayments jumped from £19.4 billion to £20.8 billion.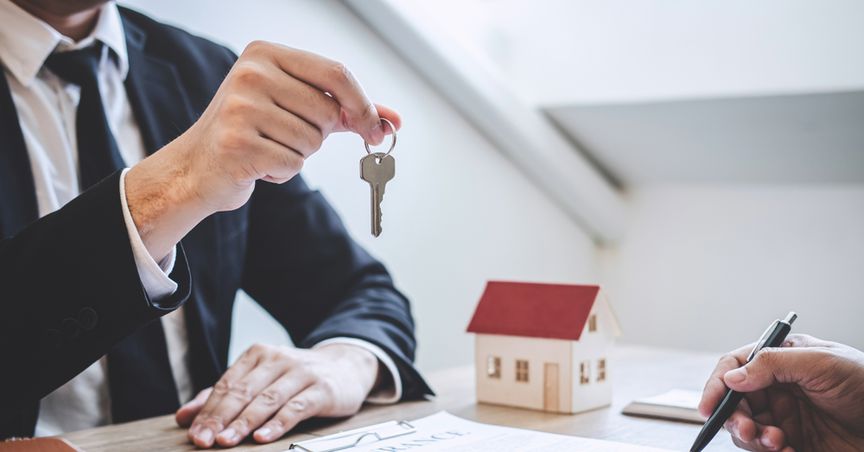 Image source: Shutterstock.com
BoE also informed that the actual interest paid on newly availed mortgages in July rose by 18bps to 2.33%.
Notably, the mortgage rates are expected to spike further with predictions of inflation to touch 18% early next year. The Bank of England has made it clear that it will not shy away from acting 'forcefully' if it sees signs of persistent inflation. It has also warned that UK could be staring at recession by the end of the year.
Amid this, let us explore some mortgage-related stocks which the investors can keep on their radar.
Barclays Plc (LON: BARC)
Barclays is one of the UK's major lenders and a constituent of the benchmark FTSE 100 index. With a market cap of £26,105.94 million, the stock was trading at GBX 167.44, up 3.29% as of 1:25 pm GMT+1 on Tuesday. BARC has given a negative return of -9.87% to its investors in the past year and -10.45% YTD basis. The EPS currently stands at 0.38.
Lloyds Banking Group plc (LON: LLOY)
Another leading lender in the UK is Lloyds Banking Group, also listed on the FTSE 100 index. Shares of the bank have increased marginally by 0.53% in the past 52 weeks, and the EPS currently stands at 0.08. With a market cap of £29,832.75 million, the shares of Lloyds were trading 1.48% higher at GBX 44.32 as of 1:32 pm GMT+1 on Tuesday.
OSB Group plc (LON: OSB)
The company primarily focuses on mortgage lending and is a mid-cap-focused FTSE 250 index constituent. With a market cap of £2,393.07 million, the stock traded at GBX 557.00, up 2.58% as of 1:35 pm GMT+1 on 30 August. It has provided investors a return of 9.88% over the past 12 months and holds an EPS of 0.76. At present, it has a P/E ratio (TTM) of 6.54.
Note: The above content constitutes a very preliminary observation or view based on market trends and is of limited scope without any in-depth fundamental valuation or technical analysis. Any interest in stocks or sectors should be thoroughly evaluated taking into consideration the associated risks.