Summary

IATA expects the global aviation sector will reduce in size and be cautious after the pandemic.
It does not expect much M&A activities as the industry players would be guarding their precious cash instead.
Aviation firms might not be able to operate unprofitable routes, at least in the near future.
Willie Walsh, Director General, International Air Transport Association (IATA) has said that the global aviation industry is expected to reduce in size after the coronavirus crisis. He doubted if the airlines would expand through the acquisitions as they would be more guarded about the cash they will have.
Walsh added that the airlines would need time to repair their balance sheets. At least in the short-term, airlines might not be in a position to operate unprofitable routes.
Also Read: Ryanair Posts Largest Annual Loss, Stocks Manage to Float in Green
Global demand
IATA has projected the global travel demand to come back to its pre-pandemic levels of 2019 at the earliest by the year 2024 and more likely by 2026. The ongoing crisis was deeper than anyone could have expected, said Walsh.
The international aviation body expected net airline industry losses of US$ 47.7 billion in FY 2021.
While, the domestic travel is showing resilience, government-imposed travel restrictions have suppressed the underlying demand for international flying.
For speedy recovery of the sector, IATA has called upon national governments across the world for working on initiatives such as restarting preparations for a strong recovery in global demand for travel, employment support to the aviation sector and support in lowering the costs wherever possible.
"I think there are given that it has extended to this period," he said.
Walsh said that unless the industry gets moving by July, a lot of airlines could struggle to stay in business.
Also Read: Lens on Travel Stocks as Airline Chiefs Call to Restart US-UK Travel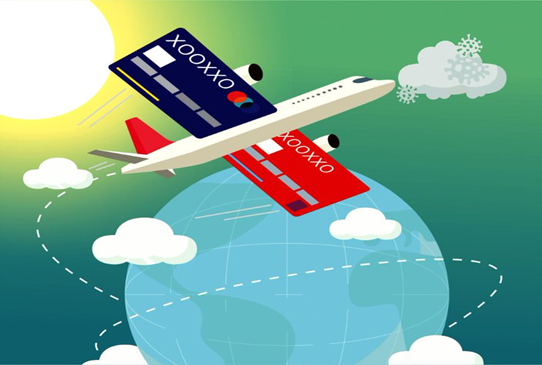 Copyright © 2021 Kalkine Media
UK's traffic light system
Walsh said that the UK government's traffic light system for restarting overseas travel was not very encouraging. He felt that most European travel destinations, including Greece, Italy and Spain, were safe to visit, and the government should relook at its green list of nations and expand it. Walsh insisted that testing and quarantine requirements for green and amber nations should be done away with for travellers who had taken both their vaccine shots.
A few days back, PM Boris Johnson had requested Britishers not to travel to amber countries, except for any pressing family or urgent business reasons.
Let us take a closer look at two prominent travel stocks on the London Stock Exchange.
International Consolidated Airlines Group Plc (LSE: IAG)
IAG had recently released its financial results for the three months to March 31, 2021. It did not provide any profit guidance for the year 2021 because of the uncertainty over the government travel restrictions. The company shares (LON: IAG) were trading at GBX 196.18, up 0.54 per cent at 1.27 PM on Monday.
Also Read: How Is the Needle Moving on TUI and WH Smith Amid Warning on Amber Listed Destinations?
EasyJet Plc (LSE: EZJ)
The company recently released is half-yearly financial statement ending 31 March 2021. Its company outlook said the low-cost traveller expected to fly 15 per cent of its 2019 capacity levels in Q3 2021. It forecasted the capacity levels to rise from the month of June onwards. The company noted that late announcements of changes to travel restrictions would be impact the load factors due to last minute capacity additions to match demand.
The company shares (LON: EZJ) were trading at GBX 975.80, up 0.12 per cent at 1.25 PM on Monday.