Highlights:
Soaring electricity bills have put a huge squeeze on the pockets of millions of Brits.
A recent report has claimed that switching to renewable electricity can significantly reduce energy bills.
Millions of Britons are bearing the brunt of soaring energy bills. Ever since the energy price cap revision came into effect in April this year, inflation rates have risen to record levels and are predicted to increase even further. High energy bills have also led to a rise in the prices of several other services, eventually raising the burden on people's pockets.
The bills are expected to rise further when the price cap is revised again in October. Recent data from consultancy Cornwall Insight indicates that energy bills may hit £4,266 annually in the first three months of 2023. In the subsequent three months, the bills are expected to reach £4,426 before easing in the next quarter.
In such a situation, people are finding ways to save money on their bills, one of which is switching to renewable energy. This will not just bring down the bills but also reduce the negative environmental impact that non-renewable sources cause.
Image Source: © calypsoArt | Megapixl.com
Switching to green technologies can slash the energy bills by up to £1,878 annually, a report by WWF and ScottishPower stated last month. The report suggested that if Britons install solar panels on their roof and sell the surplus energy back to the grid, they can easily save around £586 a year in electricity bills. Besides, a house that uses green technologies also gets a price boost, which could be about £10,000 on average, the report added.
Not to forget, renewable energy can reduce carbon emissions by up to 95%, with WWF and ScottishPower claiming that using low-carbon energy sources can slash a house's lifetime carbon emissions by up to 91 tonnes, equivalent to taking more than 40 cars off the road.
This also means it'd be a good idea for investors to consider some renewable energy-related stocks. Kalkine Media® explores some such stocks that investors can check out.
Drax Group Plc (LON: DRX)
Drax Group produces low-carbon and renewable electricity and on Thursday was enjoying a market cap of £2,949.41 million, the stock holds an EPS of 0.20. Its 12-month return currently stands at 64.36%, while the year-to-date or YTD return is 11.98%. Shares of the renewable energy firm slipped 7.47% to reach GBX 681.00 as of 9:49 am GMT+1 on Thursday.
SSE Plc (LON: SSE)
The multinational energy firm generates and transmits both renewable and non-renewable electricity. The FTSE 100 constituent has a market cap of £18,866.05 million, and its share price has appreciated by 10.51% over the last 12 months. On a year-to-date basis, the stock has offered a return of 9.21% to investors, while the EPS currently stands at 2.87. Shares of the company were trading 0.79% higher at GBX 1,781.00 as of 10:37 am GMT+1 on Thursday.
Greencoat Renewables Plc (LON: GRP)
The Irish specialist manager invests in wind farms and renewable energy infrastructure. Listed on the FTSE AIM 100 index, the firm presently holds a market capitalisation of £1,175.79 million. In the past one 12 months, the company has offered investors a marginal return of 2.12%, with the EPS presently at 0.02. The year-to-date return has reached 7.59%. The company's share price stood at EUR 1.22 as of 10:42 am GMT+1 on 11 August.

Greencoat UK Wind plc (LON: UKW)
The leading renewable infrastructure fund invests in UK wind farms. In the six months to 30 June, the company's net cash generation (Group and wind farm SPVs) stood at £328.8 million. Greencoat UK Wind holds a market cap of £3,815.18 million, and it is a constituent of the FTSE 250 index. The stock has given a decent performance in the past one year, and its share price has jumped by 21.32%. Its year-to-date return to investors stands at 15.97%. The company's shares traded at GBX 162.80, down 1.09% as of 11:08 am GMT+1 on 11 August.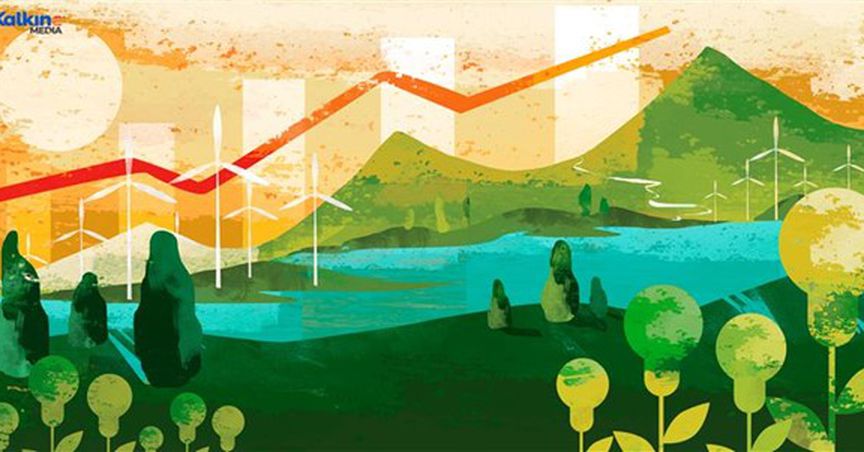 Image source: © 2022 Kalkine Media®
The Renewables Infrastructure Group (LON: TRIG)
Investment trust The Renewables Infrastructure Group had a market cap of £3,652.04 million. In the first six months of 2022, the group's net asset value per share rose by 12.5% to 134.2p. The stock was trading at GBX 145.00, down 1.50% as of 11:00 am GMT+1 on 11 August.
Downing Renewables & Infrastructure Trust plc (LON: DORE)
Downing Renewables & Infrastructure Trust is another investment trust that focuses on several renewable energy assets like wind, solar, hydro, and others. It currently boasts of a market capitalisation of £217.85 million and is a constituent of the FTSE All-Share index. The stock has provided investors with a return of 19.75% over the past year and 14.28% on a year-to-date basis. With an EPS of 0.09, the stock was trading 1.27% higher at GBX 119.50 as of 11:04 am GMT+1 on Thursday.
Good Energy Group Plc (LON: GOOD)
The British energy firm provides services in decentralised energy generation using renewable sources. It also offers services in the electrification of transportation. GOOD holds a market cap of £40.87 million and its share price stood at GBX 242.50 as of 11:17 am GMT+1 on Thursday.
Note: The above content constitutes a very preliminary observation or view based on market trends and is of limited scope without any in-depth fundamental valuation or technical analysis. Any interest in stocks or sectors should be thoroughly evaluated taking into consideration the associated risks.