Summary

Penny stocks, though regarded as risky due to their volatility and manipulative nature, have the potential to reward their investors.
Promisia Healthcare and New Talisman Gold Mines have announced the dates for their Annual Meetings.
Blis Technologies has collaborated with Probi AB, a global probiotics company.
Often regarded as speculative and risky in nature, penny stocks have the capability of rewarding their investors. Being low priced, both existing, as well as new investors, are driven to invest in these penny stocks. With a little caution and a vigilant approach, one might make bundles by investing in right stocks.
Small companies with right fundamentals and sound management often have the possibility of experiencing exponential gains and evolving into big companies over a period of time.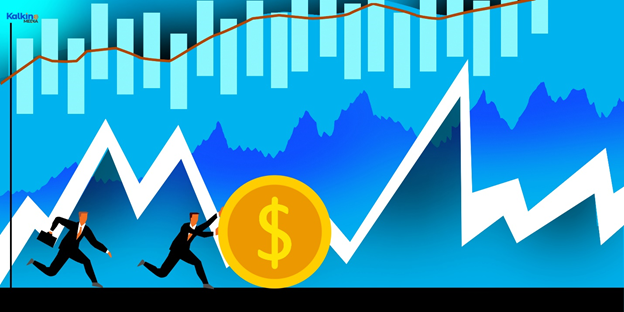 Source: Copyright © 2021 Kalkine Media
Here's a compilation of 10 NZX-listed penny stocks worth looking at.
Promisia Healthcare Limited (NZX:PHL)
Promisia Healthcare Limited provides personalised aged care facilities across New Zealand. The Company will organise its 2021 Annual Shareholders' Meeting on 12 August. As of now, there will be a physical meeting, but in case of any restriction due to COVID-19, it would be held virtually.
Moreover, PHL is planning to pass a resolution to re-appoint William Buck as its auditor in this ASM.
At the closing bell on 20 July, Promisia Healthcare was flat at NZ$0.002.
Must Read: Why these 10 penny stocks can matter in 2021
New Talisman Gold Mines Limited (NZX:NTL)
New Talisman Gold Mines Limited has notified its shareholders about its Annual Meeting, which has been scheduled for 22 September. Details regarding resolutions, etc., would be sent before the meeting.
Also, 4 August is the last date for sending the Director nominations.
At the end of the closing session on 20 July, New Talisman Gold Mines remained unchanged at NZ$0.004,.
Also Read: Did these 6 NZX stocks make the biggest price movement?
Blis Technologies Limited (NZX:BLT)
Manufacturer of probiotic strains, Blis Technologies Limited, had recently entered into a partnership with Probi AB, thereby collaborating in R&D on future projects on probiotic innovation.
According to the terms of the agreement, BLT would grant Probi the right to manufacture and sell its probiotic strains as ingredients and finished products as well as appoint Probi's CEO on its Board.
At the closing bell on 20 July, Blis Technologies fell by 4.17% at NZ$0.069.
Interesting Read: Which stock stories are garnering attention on NZX?
General Capital Limited (NZX:GEN)
Offering financial services, General Capital Limited in its recently released Annual Report for 2021 stated that the Company successfully battled through the pandemic and reported a 33% growth in its total assets for the year. Boasting bank deposits worth NZ$10.3 million towards the year end, GEN is well positioned for future profitable growth.
It will organise its ASM towards August end, a notice of which would be officially released in late July.
The share of General Capital was flat at NZ$0.059 at the market close on 20 July.
Do Read: What is driving the 6 stocks to shine or wane on the NZX?
Savor Limited (NZX:SVR)
Operating in the hospitality space, Savor Limited has recently notified its investors about its share consolidation, so as to streamline the number of shares being issued. According to SVR, every three shares in the Company would be consolidated into one share, thereby reducing the total number of shares to about 62 million from 186 million.
Also, in September, Savor is planning to hold its Annual Shareholders' Meeting.
On 20 July, Savor climbed by 2.05% at NZ$0.199, at the end of the trading session.
Must Read: Are penny stocks high risk? A glance at 5 related companies
Tower Limited (NZX:TWR)
Another financial company that offers insurance-related services across the Kiwiland is Tower Limited. The Company had recently revealed the departure of its CFO, Jeff Wright, who played an important role in helping the Company become a leading name in the general insurance business.
It is noted that the CFO's last working day would be 31 December 2021.
At the closing bell on July 20, Tower remained unchanged at NZ$0.710.
Read: What are the top 10 NZX-listed financial companies?
Vital Limited (NZX:VTL)
One of NZ's famous telecom providers is Vital Limited. The Company CEO, Andrew Miller, has taken charge of the sales team, as its Sales & Marketing Head, Phil Henderson, had resigned from the Company in June 2021.
The share of Vital was flat at NZ$0.780 at the market close on 20 July.
Do Read: Which are the top four telecom companies in New Zealand?
Evolve Education Group Limited (NZX:EVO)
Evolve Education Group Limited has 111 early learning centres across NZ. In its Annual Meeting presentation, the Company disclosed that its underlying EBITDA for FY20 stood at NZ$13 million, aided by MoE funding which the Company received during the COVID-19 restriction period.
Assuming no further lockdowns, EVO has provided an underlying EBITDA in the range of NZ$16 million-NZ$18.5 million and NZ$23 million-NZ$25 million for FY21 and FY22, respectively.
Also, a resolution was passed to authorise the Board to fix the expenses related to the Company's auditor.
On 20 July, Evolve Education Group was flat at NZ$0.770, at the end of the market session.
Can't Miss Reading: Why to keep an eye on the 5 biggest stories on NZX?
Cannasouth Limited (NZX:CBD)
Focusing on developing medical cannabis products, Cannasouth Limited has recently declared offering NZ$6 million to its retail investors. The funds thus raised would provide additional growth capital for the Company, as well as would contribute to fund the acquisitional interest in both Cannasouth Cultivation Limited and Midwest Pharmaceutics.
It is noted that up to NZ$2 million of oversubscriptions would be accepted.
On 20 July, Cannasouth declined by 1.16% at NZ$0.425, at the end of the trading session.
Cavalier Corporation Limited (NZX:CAV)
NZ's famous wool carpet manufacturer, Cavalier Corporation Limited was enquired by NZ RegCo about its recent share price increase, and to disclose any material information held. To which, CAV replied that it had complied with all the mandatory regulations laid down by the former.
The share price of Cavalier Corporation remained unchanged at NZ$0.510 from its previous close on 20 July.
Should Read: Are penny stocks good for beginners? A look at 10 related NZX stocks