Highlights

Penny stocks have the potential to generate high yields
Cannasouth to hold its Annual Meeting towards June-end
Tower gets awarded with A- (Excellent) rating with a stable outlook
Penny stocks are those companies that trade for less than a dollar and often allure small investors as well as new entrants to the stock market.
Though laced with high volatility, these micro stocks can be a good investment opportunity as they carry the potential of outperforming their highly priced peers and generate massive profits from small-capital investments.
With this backdrop, let us skim through the three NZX-listed penny stocks- Cannasouth Limited (NZX:CBD), MHM Automation Limited (NZX:MHM) and Tower Limited (NZX:TWR) which are trading in the green on Wednesday.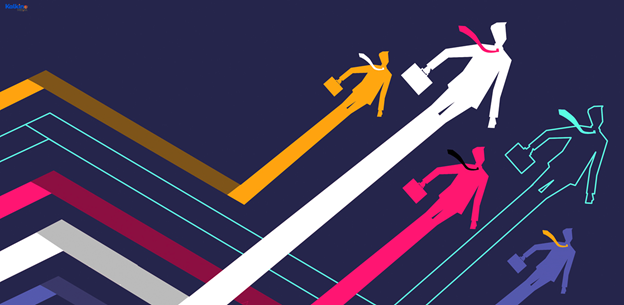 Source: © 2022 Kalkine Media®
Cannasouth Limited (NZX:CBD)
Waikato-based Cannasouth Limited is a medicinal cannabis company, which has a market cap of around NZ$48 million.
Do Read: CBD, GFI: 2 NZX cannabis stocks on a 'high' this month
CBD will be organising its Annual Shareholder Meeting on 28 June, details of which will be released later. Further, it has been advised that nominations for the director's post can only be sent by those shareholders who are entitled to attend and vote at the meeting latest by 10 May.
At the time of writing on 27 April, CBD was rising by 1.45% at NZ$0.350.
MHM Automation Limited (NZX:MHM)
MHM Automation Limited is well known for designing and distributing automated systems for the primary and logistics sectors across the globe. It has a market cap of over NZ$47 million.
Bolstered by continuous sales momentum and a strong performance of its lubrication business, MHM had announced an impressive half-year performance with an EBITDA growth of 45%, amounting to NZ$2.12 million and revenue clocking NZ$29.5 million for the period ended 31 December 2021. Further, the Company boasts a strong sales pipeline and continues to focus on its diversification strategy.
At the time of writing on 27 April, MHM was climbing by 1.39% at NZ$0.730.
Also Read: CGF, MHM, ENS - 3 NZX penny stocks that ended in green today
Tower Limited (NZX:TWR; ASX:TWR)
New Zealand's famous general insurance provider is Tower Limited, which has a market cap of around NZ$261 million.
Related Read: Interested in penny stocks? 3 stocks on surge: MFB, TWR, GFI
Tuesday, TWR bags A- (Excellent) with a stable outlook as its financial strength rating from AM Best, the global credit rating agency.
The said rating reflects the insurance company's balance sheet strength as well as a strong operating performance, financial flexibility and prudent reinsurance program, among others.
At the time of writing on 27 April, TWR was trading flat at NZ$0.685.
Bottom Line
Cheaply priced penny stocks have potential to generate above-average yields; hence, investments in these stocks should be made cautiously, depending on one's risk appetite.