Source: wut62, Shutterstock
As the name suggests, penny stocks are usually priced below $1. They usually attract small traders and businessmen as they trade at low price.
Such stocks have the capacity to yield higher returns owing to their speculative and volatile nature. Hence, investing in penny stocks requires wise, cautious, and experienced decision-making.
Also, with the 2nd wave of the coronavirus pandemic making rounds, economies across the world have become doubly cautious of COVID-19 again hitting their shores.
It is pointed out that on 13 April 2021, four new COVID-19 cases were detected in the NZ isolation facilities.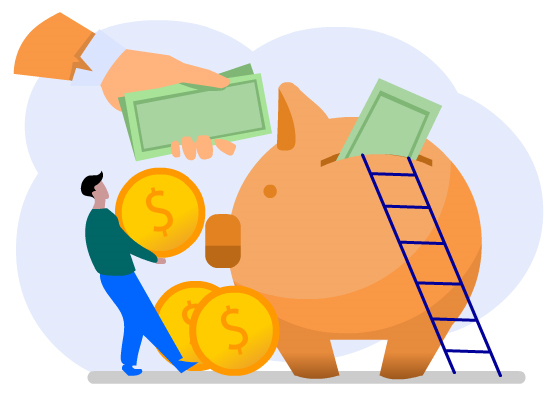 Source: Copyright © 2021 Kalkine Media Pty Ltd
In this article, let's take a glance at the 4 NZX penny stocks that are being explored by the investors in April 2021.
Good Spirits Hospitality Limited
Good Spirits Hospitality Limited (NZX:GSH) announced recently that it would not proceed with the acquisition of 3 Wellington-based hospitality venues- The Featherston Tavern, Leuven Belgian Beer café, and the Avida Bar.
However, Duncan Makeig, GSH's Chairman, stated that the Company would continue to focus on future growth and development.
On 14 April, by the end of the market session, Good Spirits Hospitality last traded flat at NZ$0.080.
ALSO READ: How Did The 4 NZX Stocks Perform In Financial Results - GSH, SMW, GEO, TGG?
ArborGen Holdings Limited
ArborGen Holdings Limited (NZX:ARB) had recently declared that its US-based subsidiary, ArborGen Inc., had received funds for the 2nd time, amounting to US$1.95 million from Small Business Administration (SBA) under the CARES Act Paycheck Protection Program (PPP).
As per SBA, the amount is to be used to meet payroll and other business costs arising due to COVID-19-related uncertainties. Loans can be forgiven if all the employees are on the payroll for 8 weeks and the funds allocated are used for the payment of rent, mortgage, interest, etc.
Moreover, in May 2020 also, ArborGen had availed a PPP loan facility of NZ$2.335 million to retain its employees amid the testing times of COVID-19.
On 14 April, by the end of the market session, ArborGen Holdings was unchanged at NZ$0.170.
ALSO READ: 5 Hot Penny Stocks Attracting Investors On NZX- BLT, APL, ARB, CAV, CBD
Cavalier Corporation Limited
Cavalier Corporation Limited (NZX:CAV) has released its robust financial statements for the first half of FY21. The Company's PAT rose to NZ$4.3 million, up NZ$5.5 million on pcp. This can be attributed to the enhanced sales of its woollen carpets and the gain on the sale of the Company's Auckland-based property.
CAV boasts of a cash surplus of NZ$26.3 million towards the year end. In 1H21, the Company launched its new brand 'Bremworth' in its carpet business and rolled out its affordable Lifestyle wool collection range.
In 2H21, CAV will start with a new marketing campaign for its Bremworth brand and continue to focus on expanding its retail network across Australia.
On 14 April, by the end of the market session, Cavalier Corporation was up by 1.43% at NZ$0.355.
ALSO READ: 5 NZX Gainers and Decliners of the day- BRM, CAV, PGW, SKL, CDI
TruScreen Group Limited
TruScreen Group Limited (NZX:TRU) has confirmed the use of its TruScreen cervical cancer screening device even in the overwhelming COVID-19 environment.
With the pandemic engulfing most parts of the world, studies in China showed the limited use of the TruScreen devise for HPV testing. In the absence of colposcopy and PAP facilities in the challenging times of COVID- 19, the hospital and healthcare facilities, along with isolation centres, have become vulnerable.
However, researchers affirmed that even during these times, the TruScreen devise is portable and can be easily set up outside the hospital and healthcare facility. Moreover, it is an effective method of testing women who are HPV positive in the regions where cytology and colposcopy facilities are almost absent.
On 14 April, by the end of the trading session, TruScreen Group was unchanged at NZ$0.093.
ALSO READ: What's Latest With The 5 Penny Stocks From Healthcare Space? - RUA, TRU, CBD, BLT, PHL