Source: ShutterstockProfessional ,Shutterstock
Summary

Penny stocks can be attractive for investors, provided they have decent underlying fundamentals and technicals.
Investors must invest in these stocks with vigilance due to inherent risks involved.
Some of these NZX-listed penny stocks can prove to be good bets.
Many investors are shifting their focus to penny stocks amid rising bond yields. Penny stocks are particularly attractive to investors looking for high returns and who are also ready to take risks.
Penny stocks are often defined as securities, which attract minimal pricing, generally less than $1. These are generally issued by the companies with low-market capitalisation. Investors who invest with proper approach and caution can choose stocks that have a possibility to be multibaggers in the future.
Let's have a look at these 7 NZX-listed penny stocks trading below 50 cents.
The Group reported a 7.4% fall in revenue in 1H FY21 on pcp but showed improvements in operating and investing cash flows (+76.1%) and EBIDTA (+91.1%) for the period.
Geo's Scaling programme has put the Company on a solid growth path with gains in customer acquisition metrics and operational efficiencies. The company is well positioned to grow its topline sales and subscription growth.
On 10 March, at the time of writing, GEO was trading at $0.088, up 2.33%.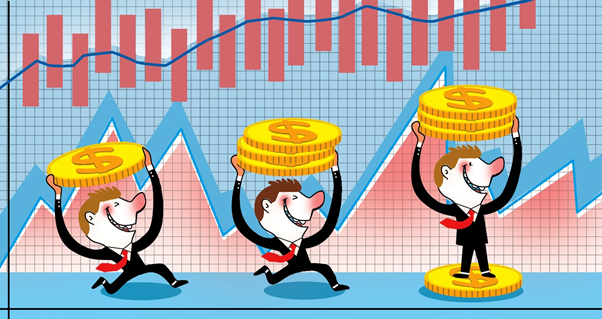 Source: Copyright © 2021 Kalkine Media Pty Ltd.
Southern Charter Financial Group Limited (NZX:SNC)
The Group reported a net loss of $59,163 for H1 ended 30 September 2020, compared to a net loss of $88,313 in the same period in 2019. The Group experienced less expenses in this half year on legal services and due diligence pursuits in relation to potential acquisitions.
The Company persists to look for appropriate acquisition targets with the backing of the new majority shareholder.
On 10 March, at the time of writing, SNC was trading flat at $0.008.
NZ Windfarms Limited (NZX:NWF)
The Group posted solid financial performance for HY21 with EBITDA of $3.2 million ($5 million in HY20), but lower from the record set in the previous period.
NWF announced a dividend of 0.150 cents per share to be paid in April. The company remains on track to meet its 1 December 2020 guidance of FY21 EBITDAF between $5.7 million and $6.3 million.
The Company stayed relatively buoyant amid the COVID-19-related disruptions and has been working on improving its operations while maintaining margins.
On 10 March, at the time of writing, NWF was trading flat at $0.189.
ArborGen Holdings Limited (NZX:ARB)
The Group witnessed a difficult 2020, especially in getting labour for planting activities. ARB is now focussed on achieving about 95% of its prior prediction of US$ 40 million sales revenue in the US.
On 2 March, ARB's subsidiary in the US, ArborGen Inc., got approval and funding from the Small Business Administration (SBA) under the CARES Act Paycheck Protection Program. It is the second loan in the amount of US$1.95 million, which will be used to fund payroll and business-related costs.
US GAAP EBITDA is forecast to be between US$10 million-$11 million inclusive of COVID-19 grant of US$2.6 million for FY21.
On 10 March, at the time of writing, ARB was trading at $0.175, down 3.85%.
Source: Copyright © 2021 Kalkine Media Pty Ltd.
SKY Network Television Limited (NZX:SKT)
Sky delivered strong performance in H1 FY21 and persisted with positive momentum.
Though the Group witnessed a lower revenue YOY, partly due to COVID-19 impact, but it was offset by the negotiated cutbacks in programming costs and reduced production spending.
It has made significant progress in stabilising the Sky Box subscriber base and plans to continue to do the same. Sky confirmed FY21 guidance of EBITDA between $170 million and $182.5 million and NPAT between $37.5 million and $45 million.
On 10 March, at the time of writing, SKT was trading at $0.178, up 3.49%.
Wellington Drive Technologies Limited (NZX:WDT)
The Group declared a revenue of $36.9 million in 2020, down from $61.7 million in 2019, due to the decreased demand induced by COVID-19. However, the gross margin advanced to 28.6% due to improved sales mix.
On 5 March, WDT announced that its Chairman, Mr. Gottfried Pausch, would take up the role of temporary Executive director as well as interim CEO from 1 April 2021 till a replacement to the former CEO, Mr Greg Allen, was found.
WDT expects revenue to be between US$40 million US$43 million and EBITDA to be in the range of $2.5 million-$3 million for 2021.
On 10 March, at the time of writing, WDT was trading at $0.089, down 1.11%.
Me Today Limited (NZX:MEE)
MEE incurred an operating loss of $1.26 million for 6 months ended 30 September 2020 due to investments in the brand and its sales team. However, its net revenue grew by 132% for the period on pcp.
It announced the renewal and expansion of its distribution agreement with Green Cross Health. The renewed arrangement would allow its brand to expand distribution into select independent pharmacies, health stores, and online retailers.
On 10 March, MEE also signed a distribution agreement with MASH Beauty Lab Co., Ltd., in Japan, which would allow the brand to get launched in the Japanese supplement and skincare market.
On 10 March, at the time of writing, MEE was trading at $0.084, up 9.09%.
(NOTE: Currency is reported in NZ Dollar unless stated otherwise)