Source: PhotonCatcher, Shutterstock
New Zealand's flag carrier Air New Zealand Limited (NZX:AIR) recommenced its quarantine-free flights on Sydney and Melbourne routes from 12 March 2021.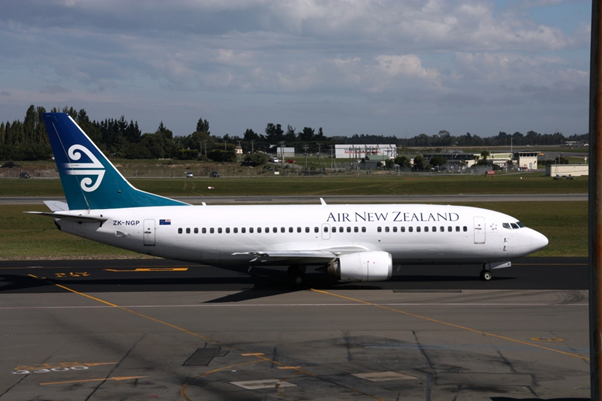 Source: © Tupungato | Megapixl.com
Earlier, owing to the re-emergence of COVID-19 cases in Auckland, border restrictions were imposed on Kiwis coming to Australia by the Australian government. Hence, flight services were temporarily put on hold.
ALSO READ: Air NZ cancels Flights owing to re-emergence of COVID-19 in Auckland
Lifting Of Alert Levels
With the ease out of Alert Levels across New Zealand, Air NZ has piloted three Auckland-Sydney flights and two Auckland-Melbourne flights today, to help the stranded flyers go back to their destinations.
ALSO READ: COVID-19 Update: Auckland Moves to Alert Level 2
Also, from 19 March 2021, the airline will restart its Sydney- Norfolk Island flight.
Brisbane Route Remains Suspended
However, at the request of Queensland authorities, flights to Brisbane remain suspended till 20 March 2021. This can be attributed to the fact that flight crew cannot operate domestic flight services in Queensland without undergoing a 14-day quarantine.
Leanne Geraghty, Air NZ's Chief Customer and Sales Officer stated that the airline is looking forward to connecting its travellers back to their specific countries and will re-start its quarantine-free service route to Brisbane shortly.
Mandates For Travellers
Further, it is noted that few requisites are to be carried out by the flyers in order to safeguard their fellow citizens and the country at large from the pandemic.
Customers travelling to Melbourne are supposed to apply for Victoria Travel Permit before check-in.
Those travelling from Auckland to Sydney or Melbourne are mandated to get a COVID-19 test done within 72 hours of their arrival.
For inter-state travel, it is stated to verify travel restrictions of the concerned place and seek necessary approvals.
Risk Of Flying International Crew
Further, Air New Zealand updated on flying its Southern Lights flight with an international crew leading to mayhem among its staffers. Otago's Dr Ian Griffin would be heading the flight along with a group of astrophysicists on board.
The staff opined that the above team would be visiting various Covid-19 hot-spots like Hong Kong, Los Angeles and Shanghai, while the rest of the passengers would be aware of this.
This could give rise to questions concerning the present situation on COVID -19 across the world.