Summary

AFT forays into the German and Austrian markets through its licensee Ever Pharma's medicine, Maxigesic® IV.
With the launch in Germany, the largest EU pharmaceutical market, the Company is all set to capture Europe's painkiller medicinal market.
By entering into exclusively licensed agreements with various pharma, AFT is tapping the global pharma market.
The multinational pharmaceutical company, AFT Pharmaceuticals Limited (NZX:AFT;ASX:AFP) licensee Ever Pharma has launched its pain relief medicine, Maxigesic® IV, in Germany and Austria.
Germany is the biggest pharmaceutical market in the European Union, where almost 5.2 million surgeries are performed each year. By 2028, the German market is likely to grow by US$166.5 million.
With Maxigesic® IV roll-out in Germany, a significant EU market, AFT is all set to strengthen its base across the European pain relief medicine space.
Must Read: Does New Zealand have a good healthcare system? What are the best NZX healthcare stocks for investment?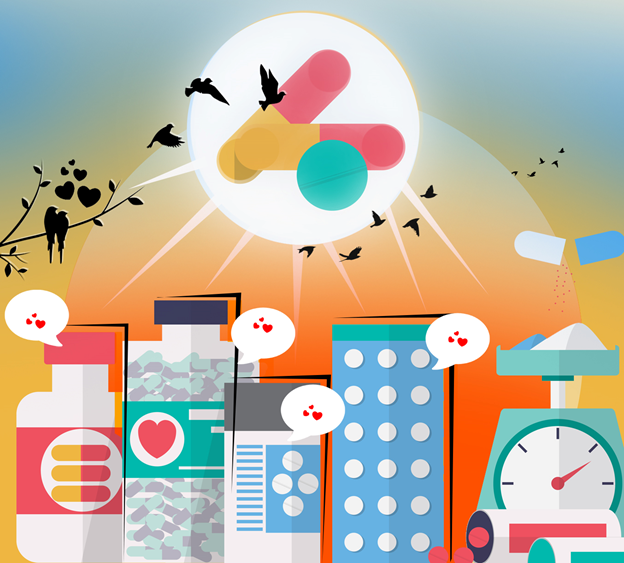 Source: Copyright © 2021 Kalkine Media
What is Maxigesic® IV?
The trailblazing patented medicine, Maxigesic® IV, is a unique combination of 1000mg paracetamol and 300mg ibuprofen solution for infusion used for post-operative pain.
Recent studies reveal that repeated dose of the medicine when administered in a gap of six hours for 48 hours to five days was safe and well tolerated by the patients.
Maxigesic® IV stamps its footprints across nations to tap the painkiller market
In May 2021, AFT announced the launch of its patented medicine Maxigesic® IV into Latin American and the Caribbean market, including Uruguay, Peru, Chile, Colombia, Bolivia, Ecuador, and other countries.
Do Read: After U.S. AFT Extends Maxigesic(R) IV license in South America
Partnering with Hikma Pharmaceuticals USA, in April 2021, AFT entered into an exclusive license and distribution agreement for marketing and distribution of its novel medicine in a huge US market.
Must Read: Stock Gaines 17% as AFT Announces Entry of Maxigesic® IV in US Market
In March 2021, AFT Pharmaceuticals concluded an agreement with Lyon, a France-based Aguettant, which saw Maxigesic® IV on the shelves of 20 European Union nations, including France, Spain, the UK, Germany as well as Italy.
Moreover, the Company has also gained rights to medicine in five Nordic countries - Sweden, Poland, Norway, Denmark, and Finland.
AFT had entered into an exclusive licensing and supply agreement with Biosyent Pharma Inc., the Canadian specialty pharmaceutical company, in 2019 to supply Maxigesic® pain relief medicine to the Canadian region. As per the terms, additional forms of Maxigesic®/Combogesic® can be sold in Canada by BioSyent Pharma Inc.
Read: AFT Pharmaceuticals ropes in a new director, launches Maxigesic® in Canada
In February 2020, AFT lisensed its intravenous medicine into 21 new countries across the Commonwealth of Independent States (CIS) which include Azerbaijan, Armenia, Tajikistan, Belarus, and Turkmenistan, etc., as well as the Central American market with countries like Costa Rica, Guatemala, Honduras, Nicaragua, and many others.
Reckitt accuses AFT of misleading Maxigesic® advertising
Last year, Reckitt Benckiser, the consumer healthcare giant, accused AFT Pharmaceuticals of misleading the consumers by propagating that its Maxigesic is much superior and stronger in providing pain relief than Reckitt's Nuromol.
It is pointed that both Maxigesic® and Nuromol, from the house of AFT and Reckitt, respectively, are competitors in the OTC pain relief market across Australia.
A peek into the top competitors of AFT Pharmaceuticals
Some of the close competitors of AFT include Acella Pharmaceuticals, Hawthorn Pharmaceuticals, Genpharm, Sigma Pharmaceuticals, Bristol Laboratories and Centrix Pharmaceutical.
Road Ahead
After obtaining a licence in 100 countries worldwide, AFT Pharmaceuticals is making remarkable progress in commercialising its pain relief medicine across the globe. The Company is exploring other opportunities and will soon make its mark on other territories to serve millions of patients with its analgesic medicine.
Also Read: Cipla Join Hands With Alvotech For Distribution Of Medicines in AU and NZ
On 8 July, at the time of writing, AFT Pharmaceuticals climbed by 1.79% at NZ$4.560.