Summary

Growth stocks are known for providing a high rate of return, but they often come with a significant amount of risk.
Growth stocks can be a good investment alternative for long-term investment.
Here are 5 NZX-listed growth stocks for May 2021.
Low interest rates have benefited growth investing in recent years. Growth stocks are a safe haven because they produce significant, long-term positive cash flow and profits, and earnings are projected to rise.
However, though the stocks of new entrants deliver significant returns, they also carry a high level of risk because they are untested. Nonetheless, in order to increase their returns, risk-takers invest in emerging businesses with high prospects compared to the overall market.
Image Source: Copyright © 2021 Kalkine Media
Let's have a look at these 5 popular NZX-listed growth stocks that can be considered for May 2021.
Steel & Tube Holdings Limited (NZX:STU)
Steel and Tube Holdings' EBIT increased by 33% to $7.6 million in the first six months of FY21. The execution of strategic measures, especially network expansion and digital investment, as well as systemic cost reductions, aided the Group.
STU revived dividend payments with an interim dividend of 1.2cps, in accordance with its 60% to 80% NPAT dividend policy.
STU shares returned 71.87% in the past 1 year and traded flat at $1.1 on 13 May 2021.
NZME Limited (NZX:NZM)
Despite the difficulties and disruption caused by COVID-19, NZME achieved a statutory NPAT of $14.2 million and Operating EBITDA of $67.3 million. The Group also reduced its debt substantially from $74.7 billion on pcp to $33.8 million as of December 31, 2020.
NZME plans to pay dividends in the second half of 2021, based on existing activities and the NZME's solid capital position. As a result of improved revenue volumes, long-term cost cuts, and COVID-19 recovery, the Group expects earnings growth in 2021.
ALSO READ: 7 Exciting Stocks That Gained Maximum Volumes On NZX Today
NZM shares returned 202.73% in the past 1 year and traded at $0.78, up 1.3%, on 13 May 2021.
Turners Automotive Group Limited (NZX:TRA, ASX:TRA)
Turners Group remained resilient and performed well through COVID-19. TRA saw a marginal growth, and a robust demand in Auto retail with persistent optimisation of both the retail footprint and purchasing activity.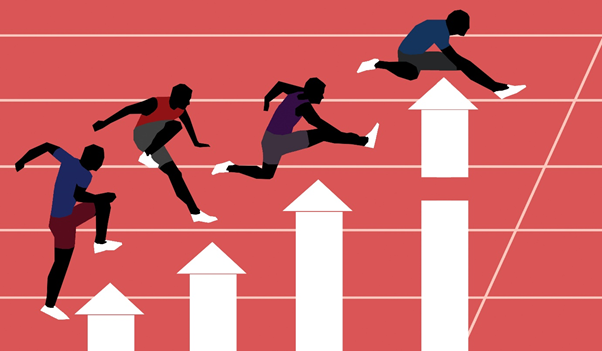 Source: Copyright © 2021 Kalkine Media
After trading performance exceeded projections, the Group raised its expected NPBT figure to be at least $35 million in FY21, up from its prior forecast of $33 million-$35 million. The Group paid a dividend of 6cps in Q3 on 30 March 2021.
TRA shares returned 126.97% in the past 1 year and traded at $3.68, up 0.55% on 13 May 2021.
PGG Wrightson Limited (NZX:PGW)
PGG Wrightson posted solid results for H1, with an NPAT of $18 million for the period ended December 31, 2020, up 41% on pcp. All 3 groups of the company's business, including agricultural, lifestyle and residential properties, recorded the strongest six months of revenue in the last 6 years.
PGW also announced Thursday the appointment of Ernst & Young as its auditor after the resignation of KPMG.
DO READ: Five Hot NZX-listed Dividend Stocks to Keep An Eye On
On March 24, 2021, the Group paid a 12cps interim dividend. The company is on track to meet its FY21 operating EBIDTA outlook of $57 million.
PGW shares returned 23.63% in the past 1 year and traded at $3.3, up 0.61%, on 13 May 2021.
Michael Hill International Limited (NZX:MHJ)
Michael Hill declared a 11.6% growth in all-store revenue for the quarter ended March 28, 2021. Furthermore, its digital revenues increased by 69% at the same time as compared to Q3 FY20.
The Company also witnessed a good cash position at the end of the year with at least NZ$50 million on hand.
ALSO READ: 5 Interesting NZX Penny Stocks From Healthcare Space Worth Exploring- TRU, RUA, CBD, BLT, And PHL
MHJ shares returned 145.07% in the past 1 year and traded flat at $0.87 on 13 May 2021.
(NOTE: Currency is reported in NZ Dollar unless stated otherwise)