Highlights

HGH reports 21% increased profits for FY21.
It also reports substantial improvement in gross finance.
Declares a dividend of 7cps.
Heartland Group Holdings Limited (NZX:HGH, ASX: HGH) announced its FY21 results on 25 August 2021. It reported an NPAT of NZ$87.0 million for FY21 ended 30 June 2021. This signified an increase of 21% at NZ$15.1 million compared to pcp.
The Company also reported an improved gross finance of NZ$5.0 billion, up 7.9% or NZ$368.5 million. The return on equity was of 11.9%, up almost 144 basis points. The margin on net interest was up by 2bps and net interest income was to the tune of NZ$233.5 million, up 7%.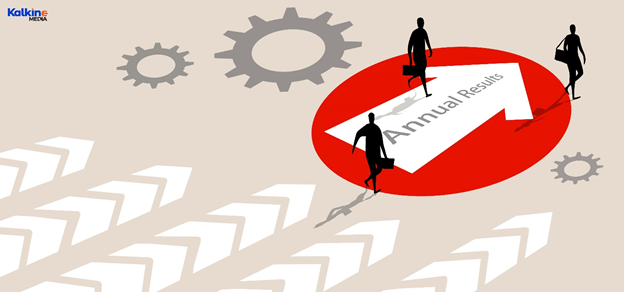 Image Source: © 2021 Kalkine Media
Further HGH reported an increase in earnings per share by 2.4 cps to 14.9 cps, taking the total FY2021 dividend to 11.cps from FY2020.
Also Read: 5 NZX dividend stocks to explore at the end of August
Further, the Company reported that there was large-scale digitalisation and continuous integration of product applications and platforms in New Zealand and Australia in FY21.
Impact of COVID-19
The impact of COVID-19 on HGH's portfolios was minimal. However, the Group expects a lot of uncertainty due to continued COVID-19 and the new variants. Furthermore, the economic environment is also not certain in view of high inflation and high labour costs.
Also Read: How are 5 NZX financial stocks faring after RBNZ held OCR at 0.25%?
Also Read: How Are New Zealand Banks Dealing With COVID-19 Impact? A Look At BNZ, ASB, ANZ, WBC, HGH
In FY21, the total assets increased by NZ$365.0 million (6.9%) during FY2021, driven by a NZ$371.8 million (8.0%) increase in Receivables.
Receivables growth was experienced primarily in Motor, Australian Reverse Mortgages, Asset Finance, Business Relationship, digital Home Loans and New Zealand Reverse Mortgages, partly offset by decreases in Heartland Group Holdings Limited.
Funding and liquidity Of Heartland Bank
In New Zealand, the Heartland Bank's borrowings increased by NZ$94.4 million due to an increase in other borrowings of NZ$144.2 million, which compensated for a decrease in the deposits of NZ$49.7 million. Short-term market borrowings also increased by NZ$110.2 million and secured funding increased by NZ$42.6 million.
Heartland Bank has shifted its focus from deposits to lower rate call deposits to minimise the risk of defaults.
Also Read: Why are financial services essential? A look at 5 related stocks
Its savings products have received recognition
Heartland Bank's savings products have also received market recognition, being awarded Canstar's Bank of the Year.
As a result, Heartland Bank liquidity position is good, well in excess of regulatory minimums. Its capital position also became better during 2H2021, showing its continued profitability.
In Australia, however, the Heartland Group increased its borrowings by AU$247.6 million or 29.1%.
The Heartland Australia group continues to successfully execute its strategic funding programme to cater for strong growth in its portfolios, with a further AU$45 million MTN issued in July 2021, adding further diversity to the funding base. Heartland Australia group has access to A$1.25 billion of committed funding in aggregate.
Final dividend
The Group declared a final dividend of 7.0 cps, up 4.5 cps from FY2020 to be paid on 15 September 2021. The record date for which is 1 September 2021. This was made possible due to the easing of restrictions by the RBNZ on dividend distribution by banks.
Looking Ahead:
The second half of FY21 was spectacular for HGH as far as growth is concerned. The expectations were that this may continue through FY22, but due to the current lockdowns, the situation is relatively uncertain.
According to expectations, in the coming year- FY2022 - Heartland will reach out through the digital platforms, even though COVID-19-related uncertainties persist. The Group expects its NPAT to be in the range of NZ$93 million to NZ$96 million.