Highlights

Agriculture is one of the most important sectors of the NZ economy.
It contributes substantially to the GDP.
There are diverse companies in the agri sector of NZ.
The agriculture industry is New Zealand's major contributor to the economy. The agriculture sector produces a number of horticulture, dairy and meat products, which have a large export market. It is a global exporter of fruits and vegetables. It is also one of the largest generators of employment in New Zealand.
Let's look at some of the major agricultural stocks.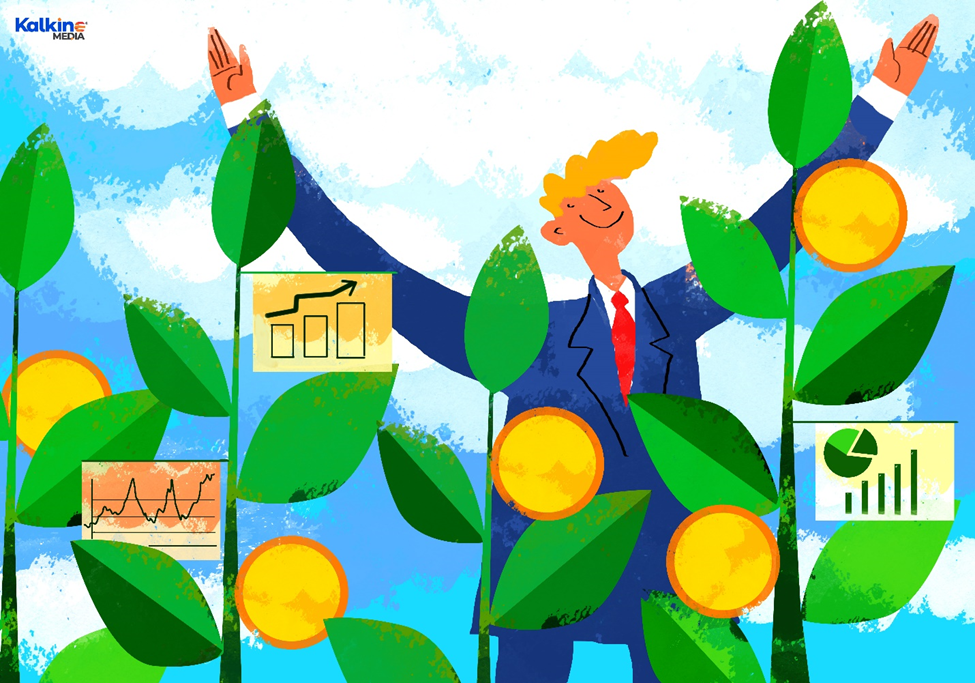 Image source: © 2022 Kalkine Media New Zealand Ltd
Allied Famers Group Limited (NZX:ALF)
ALF is a rural service and finance company. In its recent update, it has forecast a net profit before tax (NPBT) for the interim period of HY22 ending 31 December 2021 to be between NZ$1million to NZ$1.2million. This is an increase over the prior interim period. The Company stated that the significant improvement in HY22 was driven by improvement in returns from veal processing contribution from a partnership with NZ Rural Management Limited (NZRLM).
Do Read: Which 2 NZX agriculture stocks have high YTD yield?
On 21 January, the stock was trading flat at NZ$0.86, at the time of writing.
Seeka Limited(NZX:SEK)
It's a horticulture Company known for its marketing processing and the distribution of products to various markets across the globe. Recently, the Company announced on Thursday a full-year dividend of NZ$0.13 cps for the FY ended on 31 December 2021. The dividend will be paid on 23 February.
In early February 2022, the Company expects to complete the acquisition of New Zealand Fruits Limited through amalgamation. The amalgamation process is on the way of competition.
Do Read: Seeka (NZX:SEK): How did it conclude NZ Fruits Amalgamation Agreement?
On 21 January, the stock was trading down by 0.19% at NZ$5.26, at the time of writing.
PGG Wrightson Limited (NZX:PGW)
PGG Wrightson is a key supplier to the NZ agricultural sector. In a recent announcement, the Group announced an increased EBITDA guidance from NZ$ 56 million last year to NZ$58 million in FY22. Chairman Rodger Finlay said that due to excellent trading in the half year, the full- year guidance was getting raised.
The Company also showed a lot of resilience in overcoming changing protocols due to COVID-19 disruptions.
On 21 January, the stock was trading up by 0.18% at NZ$5.60, at the time of writing.
Also Read: 5 fastest-growing NZX stocks to look at this year
Scales Corporation Limited (NZX:SCL)
SCL is a diversified agricultural company. Recently, it paid a fully imputed interim dividend of 9.5 cps to its shareholders. The Board confirmed its commitment to paying an annual dividend of 19 cps. The Company has performed well due to its diversified nature and its Food Ingredients division did better than other.
Also Read: Are these 5 NZX dividend stocks worth considering in 2022?
On 21 January, the stock was down by almost 1% at NZ$5.38, at the time of writing.
Livestock Improvement Corporation Limited (NZX:LIC)
LIC is an agritech cooperative of NZ. Its Board had announced a special dividend of 10 cps. The fully imputed dividend, worth $14.2 million, was paid today. The special dividend comes from the divestment of its automation business. This will allow the company to focus on delivering leading pasture-based dairy genetics and herd management for farmers.
Also Read: Which are the 4 fastest growing NZX stocks to explore in 2022?
On 21 January, the stock was trading flat at NZ$1.30, at the time of writing.
Bottom Line: Agriculture is one of the main contributors to NZ's GDP. By innovation in technology and adopting sustainable methods, the NZ agriculture sector is set to grow and become the world's leading agritech sector.