Summary

Synlait Milk offers new arrangements for funding
Working capital provision duration extended
Company offers NZ$180 million in unsecure bonds for 5 years
Synlait Milk Limited (NZX:SML) announced on Friday that it had agreed to the proposed refinancing the banking facilities that are maturing, and the final stages of documentation of which shall be laid out in the upcoming weeks.
SML is a Canterbury based company known for manufacturing different milk products which are created with a combination of expert farming and processing expertise.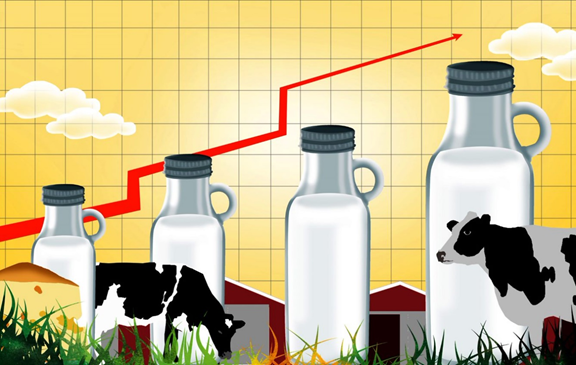 Image Source: © 2021 Kalkine Media
In the month of May, the Company had reported that it was in talks with the banking syndicate about the persisting funding arrangements, since after the FY21 covenants waiver had been granted. According to the discussions, there have been certain funding arrangement decisions reached.
Read now: Which are the top 10 shares on NZX by price movement?
Working capital provision
The NZ$250 million working capital provision has been further extended for another year and shall mature on 1 October 2022. It was observed that there is need for extra funding in order to reach the HY22 seasonal requirement for working capital, for which a fund of NZ$80 million has been temporarily increased at the facility. This shall be laid out over a span of 7 months from NZ$330 million in the month of August 2021 to NZ$250 million in the month of February 2022.
Also read: Which are the top 10 consumer stocks listed with NZX?
Revolving credit facility
There shall be the set up of a revolving credit facility for a sum of NZ$100 million. There will be an amortization of NZ$66.7 million to be held in the end of July 2022 and then reach to NZ$33.3 million in the end of July 2023. It has been agreed by the syndicate that A Facility shall face a 2 year rollover, during which the different other revolver facilities shall mature. This shall ensure to provide a favourable time for the Company to cover all its long term as well as medium requirements for sources and funding.
The establishment of revolving facilities B&C, which shall have a NZ$100 million, that shall reach maturity on 1 October 2023.
Don't miss: How big is New Zealand's dairy industry? Which are prominent companies?
Further the company has announced listing of NZ$180 million in fixed rate unsecured bonds for a period of five years, on the NZX listed Debt Market bank in the month of December 2019.
In terms of plans, Synlait has laid out a total leverage ratio for debt at 4.5x, while a senior ratio has been placed at 3.0x. It has further proposed that the minimum shareholder funds be nothing less than NZ$600 million.
Also read: Which stock stories are garnering attention on NZX?
On 30 July 2021, Synlait Milk Limited traded at NZ$3.740, down by 0.53% at the time of writing.