Summary

Which stocks went up, which went down today
Are these stocks potential money churners in the future?
Have a look at their latest development and updates.
Considering the current dynamics of the country's economy in relation to the world, some stocks perform better than others. Let's have a look at how these stocks have performed today, considering their latest announcements, and decide, if they may be feasible for investment.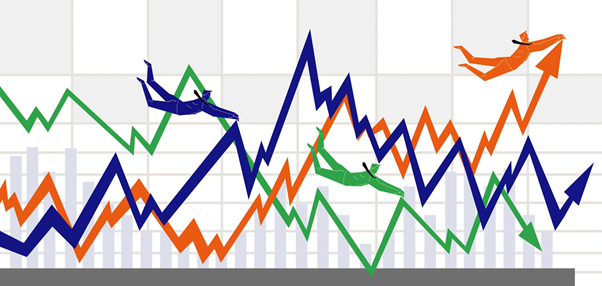 Image Source: Copyright © 2021 Kalkine Media Pty Ltd
Cavalier Corporation (NZX:CAV)
This carpet and flooring solutions company is known for its operations throughout the country. It has recently announced the resignation of its CEO, Mr. Paul Alston. Having been with the Company since 2012, Alston has helped shape the growth and development of the Company over the years. George Adams, the Chairman of the Company, wished Alston luck and thanked him for his contribution to the Company.
On May 3, Cavalier Corporation traded at NZ$0.380, up by 1.33%, at the time of writing.
Evolve Education Group (NZX:EVO)
This group provides education to children in their early years. According to its annual report announced in the end of March, while the COVID-19-related restrictions across the country meant that there could be no physical classes held, the trend and way of learning had evolved over the year and would continue to change to be absolutely fitting to the current scenario.
On May 3, Evolve Education Group traded at N$1.210, up by 3.42%.
TruScreen Limited (NZX:TRU)
This Company offers a critical cancer screening system. It has recently announced that its device was receiving recognition across the world for its quality of detecting the disease in different age groups. While health systems all over the world have been under stress due to COVID-19, the devices have been deemed fit for COVID-19-related environment.
On May 3, TruScreen Limited traded at NZ$0.086, up by 3.61%, at the time of writing.
Marlborough Wine Estates Limited (NZX:MWE)
This is a New Zealand-based wine producing company, which has recently announced its harvest update. As revealed, the harvest is down by 26% from the pcp. However, the vintage wines have aged further well because of the lull witnessed in the business last year. The volume of sales for wine cases have also surged during this harvest period.
On May 3, Marlborough Wines Estates Limited traded at NZ$0.270, down by 10.00%, at the time of writing.
Plexure Group Limited (NZX:PX1)
This is a software-based mobile engagement company. It has recently released its guidance according to which, the revenue is expected to be NZ$29M, 1% higher than the previous advice and 15.8% higher than the amount in pcp. The group forecast an EBITDA loss of NZ$5.6M, which is NZ$1.4M lesser than the previous advice.
On May 4, Plexure Group Limited traded at NZ$0.730, down by 3.95%, at the time of writing.
Also read: How Are These 5 NZX Stocks Performing Today- BLT, SVR, ENS, TRU, GEO
Cannasouth Limited (NZX:CBD)
Offering Cannabis-based medical products, Cannasouth Limited is known to have operations in different parts of the country. In its recently announced annual report, the Company had cash in hand NZ$9.2M at the end of 2020, loss before tax of NZ$3.5M, and an operating revenue of NZ$131,000.
On May 3, Cannasouth Limited traded at NZ$0.425, down by 2.30%, at the time of writing.