Summary

MOA group announced the divestment of its MOA Brewing Company and would trade with the new name 'Savor Limited' w.e.f 1 March this year.
The Colonial Motor Company declared its half-yearly results ending December 2020, with fully imputed interim dividend of 15 cents per share.
Sky Network Television declared its extension of the deal with ViacomCBS for the continued content access for its customers.
A Company's share price tends to follow market trends and fluctuates because of their latest updates. A variety of factors drives stock prices, but ultimately the price at any given moment depends on the supply and demand at that point in time in the market.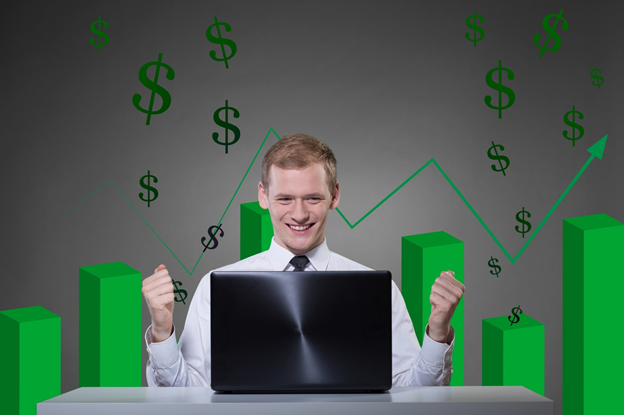 Source: © Bialasiewicz | Megapixl.com
Let's check out the latest updates of the 5 NZX Stocks.
Moa Group Limited
One of the largest beer exporting companies of NZ, Moa Group Limited (NZX:MOA), deals in brewing and distribution of craft beers and apple cider.
Some significant announcements made by the Group on 19 February 2021 were:
MOA disposed of its subsidiary Moa Brewing Company and sold off its business for $1.9 million.
It will now become 'Savor Limited' with SVR as its ticker code w.e.f. 1 March 2021.
MOA Brewing Company has been sold to the Mallbeca Limited, for $1.9 million approximately on a debt and cash-free basis. The deal would be completed by the end of this month. This transaction will enhance the Group's balance sheet and revenues and will make way for the future business growth.
Further, with the success of Non-Solo Pizza's relaunch and expansion of Azabu brand to Mission Bay has made way for the Group's future growth opportunities in the hospitality market.
The shift in Management Roles w.e.f 1 March
Lucien Law has been chosen as the CEO and MD of the Group.
Geoff Ross has been appointed as the Chairman and a Non-Executive Director
Change in auditor
Considering the Group's tactical move on its divesture and expansion of its operations, the Board has chosen EY as its new external auditor with immediate effect.
On 22 February 2021, at the time of writing, Moa at $0.185, down by 7.5%.
The Colonial Motor Company Limited
Wellington-based, The Colonial Motor Company Limited (NZX:CMO), focusses on motor vehicle dealerships across NZ. It includes 12 dealerships with Ford. Seven of them also have the Mazda franchise. The Company also operates in heavy trucks and tractors.
The Company announced its half-yearly results for the year ended 31 December 2020. The main highlights are as following:
There has been an increase of 4.6% in revenue as compared to pcp. This can be attributed to healthy trading PAT of $12.715 million, up 58% compared to decreased 2019 report and up by 18% on 2018.
Interim dividend resumed at 15cps (cents per share), unchanged as the previously cancelled dividend.
Owing to COVID-19, the new vehicle market for FY20 was down 22% on the previous year.
The new Euro6 range of DAF heavy trucks, which hit the NZ markets in 2020, has been successfully launched by Southpac Trucks.
Further, the Company is undergoing 3 major facility developments at Christchurch, Lower Hutt, and Botany, which will be completed by FY21.
A fully imputed interim dividend of 15 cents per share has been announced by the Board, which will be paid on 29 March 2021, with a record date of 19 March 2021.
The Chairman, Jim Gibbons, stated that due to the pandemic, businesses would be affected by supply constraints and market volatility. The Company will continue to successfully adapt to these business situations.
ALSO READ: The Colonial Motor (NZX:CMO) Releases Admirable Half-Year Results
On 22 February 2021, at the time of writing, The Colonial Motor was trading flat at $9.100.
PGG Wrightson Limited
New Zealand based PGG Wrightson Limited (NZX:PGW) has been in agricultural business for over 160 years now. It focusses on increasing the earnings of farmers by supplying them with proprietary grass and forage seed, which enhances the performance of animals and production.
The Company has declared that its half-yearly financials ending on 31 December 2020 would be announced on NZX on 23 February 2021.
The Company considers itself to be well positioned to yield an Operating EBITDA of nearly $52 million.
ALSO READ: 5 NZX-listed agri-related stocks to yield benefits in 2021- ALF, NZL, SCL, PWG, LIC?
On 22 February 2021, at the time of writing, PGG Wrightson was trading at $3.35, up by 0.90%.
Cooks Global Foods Limited
Considering NZ's global reputation for quality and fresh foods, Cooks Global Foods (NZX:CGF) was established. It is an integrated group for the food and beverage retail and supply.
Due to COVID-19, the positive momentum built by the Company was marred. Its sales were reduced by 50% from $3.8 million to $1.9 million in the first half of FY20 as compared to pcp.
Nevertheless, the total loss decreased from $1,432K in 2019 to $1,041K in that period. This can be attributed to the pandemic-related government subsidy and the positive results from the acquisition of Triple Two Coffee in the UK in June 2020.
ALSO READ: Can these NZX-listed penny stocks give large-scale gains in 2021- CBD, BLT, CGF
On 22 February 2021, at the time of writing, Cooks Global was trading at $0.043, up by 2.38%.
Sky Network Television Limited
NZ-based Sky Network Television Limited (NZX:SKT) gets most of its earnings through residential satellite subscriptions.
On 11 February 2021, SKY and ViacomCBS Global Distribution Group declared the renewal of multi-year content deal. The agreement states the continued content access by the Sky and Neon customers from CBS, The CW, SHOWTIME, and Paramount Television Studios programming.
Sophie Moloney, Chief Executive, Sky Netwwork, stated their customers would have the access to many exceptional TV shows following the execution of the deal with ViacomCBS.
ALSO READ: Sky Network (NZX:SKT) celebrates extension of content deal with US-based ViacomCBS
On 22 February 2021, at the time of writing, Sky Network was trading up by 1.67% at $0.183.
(NOTE: Currency is reported in NZ Dollar unless stated otherwise)