Summary

NZX-listed firms have started reporting their HY and FY results for the latest reporting season.
During earnings season, companies give information that can provide particular data about a firm, developments in other industries, and economic growth rate.
Earnings are likely to be better for this season than the previous year.
NZX-listed firms have begun declaring their results for the most recent reporting season as the economy rebounds from the negative effects of the coronavirus epidemic. Investors worldwide will be keeping a careful eye on the financial results and forecast to plan their investment strategy.
Analysts expect corporate earnings to be higher this season than the last one amid COVID-19 induced restrictions that hampered firms' operations.
Image Source: Copyright © 2021 Kalkine Media
Let's skim through these 10 firms that are due to release their financial results.
Contact Energy, NZ's largest energy retailer and generator, is scheduled to announce its FY21 results on 16 August. CEN's customer business reported mass market electricity and gas sales of 422GWh for June 2021, down from 447GWh in June 2020.
The Group is aiming at decarbonising NZ through its Contact26 strategy. CEN is also working with Meridian Energy to look for registrations of interest to create the largest green hydrogen plant in the world.
ALSO READ: Is everything good with `go green'?
Mercury, an NZ electricity generator and retailer, is due to declare its FY21 results on 17 August. The Group reported a fall in generation volumes, down 85GWh in Q4, 126GWh across the full-year, and elevated fuel prices for Q4 FY21. However, temperature-adjusted demand rose by 5.8% in the quarter.
MCY revised its EBITDA guidance from $520 million to $460 million for FY21.
Fletcher Building Limited (NZX:FBU, ASX:FBU)
Fletcher Building, a manufacturer of building products, is scheduled to declare its FY21 results on 18 August. The Group began its on-market share buyback on 10 June, undertaking a capital return of $300 million, and is making solid progress in achieving its financial targets.
DO READ: Which are the best real estate shares on NZX?
The Group raised its FY21 EBIT guidance from $650 million to $665 million.
Auckland International Airport Limited (NZX:AIA)
Auckland International, the largest airport in NZ, will declare its FY21 results on 19 August. AIA reported a rise of 196.9% in passenger volumes in June 2021 compared to last year due to an increase in international and domestic passengers.
However, the Group expects a loss after tax of between $35 million and $55 million for FY21 but expects steady recovery from early 2022.
Skellerup Holdings Limited (NZX:SKL)
Skellerup Holdings, a manufacturer and distributor of polymer products and vacuum systems, is scheduled to announce its FY21 results on 19 August. SKL reported a record NPAT of $19.5 million, up 61% on pcp, and EBIT of $27.6 million, up 11% on pcp for H1 FY21.
ALSO READ: Which are 6 popular industrial stocks on the NZX?
This led SKL to raise its NPAT guidance range to $37 million-$39 million for FY21 compared to $29.1 million in FY20.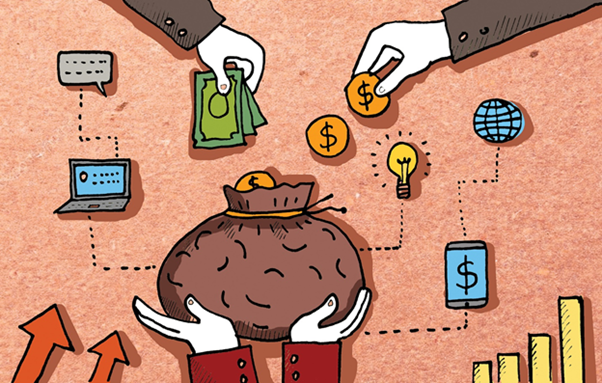 Source: Copyright © 2021 Kalkine Media
Property for Industry Limited (NZX:PFI)
Property for Industry, a property firm that invests in industrial properties in NZ, is scheduled to announce its earnings for H2 FY21 on 20 August. In June, PFI declared an expected increase of 14% from independent valuations in the value of its property portfolio for 6 months ended 30 June 2021, taking the portfolio value to over $2 billion.
The Group anticipates to announce a cash dividend of at least 7.90 cents per share for FY21.
Freightways Limited (NZX:FRE)
Freightways, a logistic supply chain solutions provider, is scheduled to declare its FY21 earnings on 23 August. The Group reported solid results for H1 FY21 by pursuing organic growth, new customer acquisitions, and cost control.
GOOD READ: Which are the 10 fastest growing penny stocks on NZX?
FRE expects to grow profitably due to strong trade in Express Package amid growing-commerce demand and the resilience of its Information Management businesses.
Chorus Limited (NZX: CNU)
Chorus, a telecom infrastructure provider, is due to announce its FY21 results on 23 August.
CNU reported a drop of 16k and 1k in total fixed-line connections and broadband connections to 1,340,000 and 1,180,000, respectively, in Q4 FY21. However, fibre broadband connections rose by 29K for the period.
The Commerce Commission announced for consultation that CNU would be able to earn revenue of $689 million to $786 million in the regulatory period for fibre (2022-2024).
Steel and Tube Holdings Limited (NZX:STU)
Steel & Tube Holding, a leading provider of steel solutions, is scheduled to announce its FY21 earnings on 24 August. The Group's strategic objectives are yielding results, such as enhanced customer service and delivery, digital investment, and a considerable drop in the fundamental cost structure.
STU expects FY21 EBIT to be between $20 million to $22 million and expects to pay a final dividend in September 2021.
ALSO READ: Which are the 5 companies paying more than 5% dividend yield on NZX?
Summerset Group Holdings Limited (NZX:SUM)
Summerset, a retirement village and aged-care provider, is scheduled to announce its 2021 half-year earnings on 24 August. SUM reported 270 sales in Q2 ended 30 June, posting a record Q2 result for both new sales and resales.
SUM stated that the biggest delivery in the next quarter would be the $54 million building at Christchurch.
(NOTE: Currency is reported in NZ Dollar unless stated otherwise)