Summary

Enprise Group takes over Very Impressive Software, thereby increasing its product offerings.
TruScreen Group clinches its first order from Serbia.
Third Age Health Services releases its FY2021 Annual Report and stated about its sound position for future growth.
Based on the company announcements and press releases, stock exchanges demonstrate the top gainers and losers on a real-time basis. With constant price fluctuations, investors and market analysts constantly monitor the board and keep themselves abreast with the latest developments.
That said, let us skim through the 6 NZX stocks.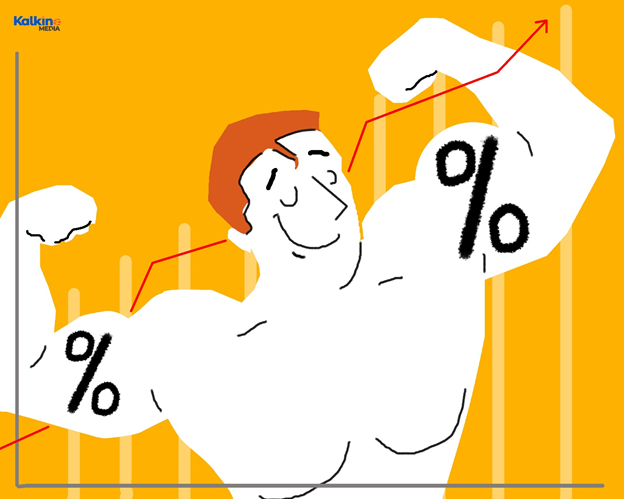 Source: Copyright © 2021 Kalkine Media
Enprise Group Limited (NZX:ENS)
First on the list is Enprise Group Limited, which operates in the technology and software space. As per the latest updates, Enprise Solutions Limited, which is a part of Enterprise Divisions, has entered into a contract to acquire the intellectual property of Very Impressive Software (VIS), which offers software products to numerous SME businesses.
The said acquisition will enhance the Divisions' product offerings across both its existing as well as new customers, thereby enhancing its recurring and contracted revenue by NZ$200,000.
According to the terms of the contract, the current VIS staff would be absorbed into Enterprise Divisions.
On 2 July, at the time of writing, Enprise Group was trading flat at NZ$3.25.
Must Read: What are the top tech stocks in New Zealand?
TruScreen Group Limited (NZX:TRU)
TruScreen Group Limited is a NZ-based medical device company. It has announced on securing its first order from Serbia, which has placed an order for six TruScreen cervical cancer screening devices.
Moreover, its cancer screening device has been successfully registered in Czech Republic, Slovakia, and Poland, while the TRU has applied for product registration in countries like Croatia, Slovenia, and Macedonia, and is focused on developing these markets.
At the time of writing on 2 July, TruScreen Group was up by 1.435% at NZ$0.071.
Don't Miss: Are these 6 NZX stocks the biggest movers and shakers of the day?
PaySauce Limited (NZX:PYS)
Another company operating in the technology space is PaySauce Limited. It has recently acquired the assets and business of SmoothPay, a payroll provider, the purchase price of the latter is payable by issuing ordinary shares in PYS amounting to 1,416,164.
Moreover, the acquisition will witness 1500 SmoothPay subscribers joining PYS, thereby bringing the latter's total customer base to 5,000 subscribers, who are residing in various trans-national territories.
On 2 July, at the time of writing, PaySauce was trading flat at NZ$0.295.
Read: Look At These 5 Interesting Penny Stocks from Technology Sector
New Talisman Gold Mines Limited (NZX:NTL)
New Talisman Gold Mines Limited is a mining company and focuses on the production of gold and silver metals. It had released its Annual Report, stating that despite the restrictions imposed by the pandemic on its mining activities, the Company made significant progress in its business strategy by reviewing its core priorities and outlining a roadmap for the future. Thus, it is now focused on the execution of the said targets by identifying opportunities for business expansion.
Further, the authority to enter and operate Talisman has been renewed by NTL.
On 2 July, at the time of writing, New Talisman Gold Mines was trading flat at NZ$0.003.
Barramundi Limited (NZX:BRM)
Coming up next is Barramundi Limited, which operates as an investment company. The Company has appointed David McClatchy as its Independent Director w.e.f. 1 July.
McClatchy, who has vast industry experience of about 25 years, will also be on the Board of both Kingfish Limited and Marlin Global Limited.
On 2 July, at the time of writing, Barramundi was trading flat at NZ$1.070.
Recommended Read: A peek into 5 hot NZX dividend stocks to explore in June 2021
Third Age Health Services Limited (NZX:TAH)
Last on the list is Third Age Health Services Limited, which offers retirement villages and residential care facilities for the aged. The Company has released its FY2021 Annual report, wherein it has mentioned that in spite of the challenges thrown by COVID-19, the Company has successfully steered its way through it. Moreover, it had distributed a special dividend of 3.91 cps in June 2021 and is well positioned for future growth.
It is noted that that TAH's Annual General Meeting will be held in September this year.
The shares of Third Age Health Services fell by 0.43% and were trading at NZ$2.300 on 2 July at the time of writing.
Do Read: Five Interesting NZX Stories To Watch Out For Today—TAH, MEE, NPH, SCL and TLT